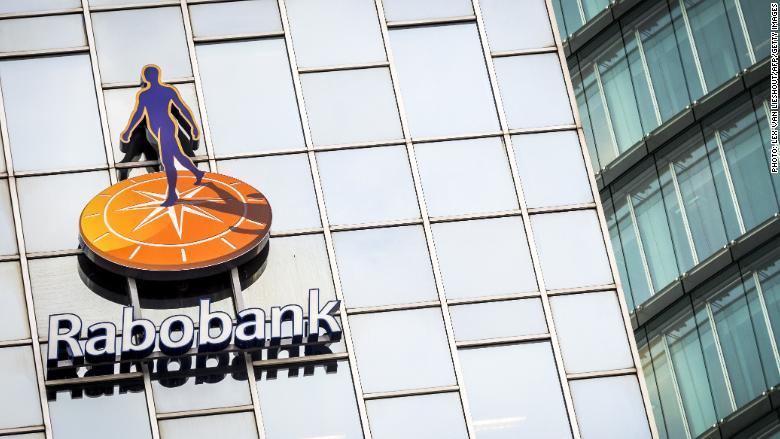 A European bank has been caught laundering money for the Mexican drug trade, and trying to cover it up.
Rabobank has been fined $369 million by the U.S. government after admitting it handled millions in illicit funds.
The Dutch bank allowed hundreds of millions of dollars in "untraceable cash" to be deposited at its rural bank branches in California and then withdrawn via wire transfers, checks, and cash transactions, the Department of Justice (DOJ) said in a statement on Wednesday.
The bank also pleaded guilty to obstructing the investigation in an attempt to avoid the repeat of sanctions it received in 2006 and 2008 for "nearly identical failures," the DOJ added.
"When Rabobank learned that substantial numbers of its customers' transactions were indicative of international narcotics trafficking, organized crime, and money laundering activities, it chose to look the other way and to cover up deficiencies in its anti-money laundering program," Acting Assistant Attorney General John Cronan said.
Rabobank CEO Wiebe Draijer said the "violations that took place are serious, regrettable and unacceptable."
The Rabobank fine comes less than six years after HSBC (HSBC) agreed to pay $1.92 billion to settle a similar case.
The DOJ and U.S. Treasury said in 2012 that HSBC allowed the most notorious international drug cartels to launder billions of dollars across borders and violated U.S. sanctions for years by illegally conducting transactions on behalf of customers in Iran, Libya, Cuba, Sudan and Burma.
Related: HSBC to pay over $100 million for cheating clients
In the Rabobank case, executives were accused by the DOJ of coming up with a series of measures to prevent the investigation of suspicious transactions, customers and accounts.
One such step was creating a list of "verified" customers whose transactions were not subject to additional reviews, even if they generated internal alerts.
That "verified list" ballooned to more than 1,000 customers by 2012, from just 10 in 2009, the DOJ said.
The DOJ also described how the bank's Calexico branch, located about two blocks from the U.S.-Mexico border, was the bank's "highest performing" branch in the region because of the high level of cash deposits from Mexico.
Rabobank said it cooperated fully with authorities investigating the events that took place before 2014 and has made "very strong efforts to strengthen its internal controls and risk management functions, which is also recognized by the authorities."
A former Rabobank vice president, George Martin, entered into a deferred prosecution agreement with the U.S. concerning his role in the case, according to the DOJ. He admitted -- in a federal court in San Diego in December -- to playing a role in setting up the policies that prevented additional controls.
The bank will also have to pay a $50 million penalty to the Office of the Comptroller of the Currency.