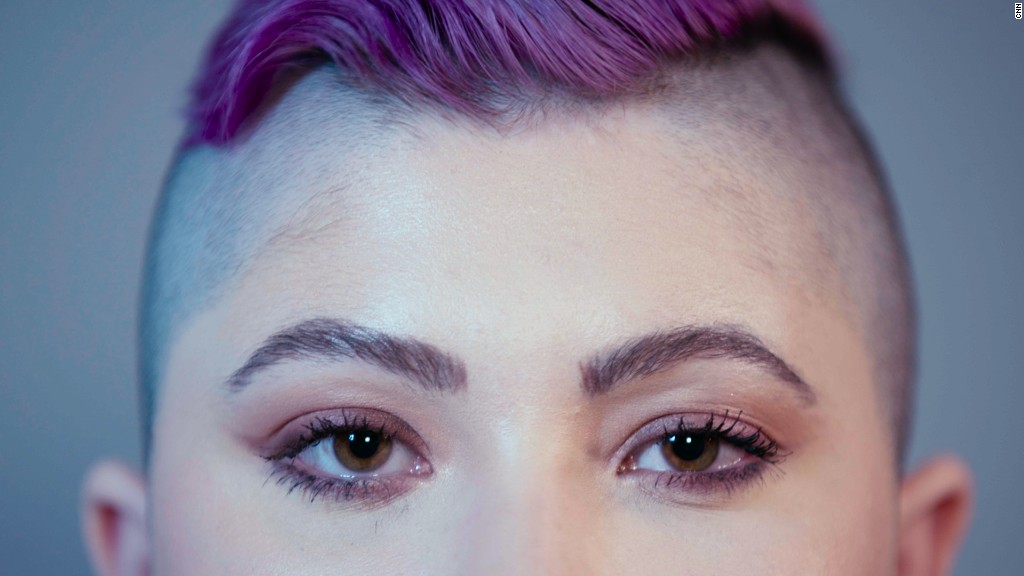 Reddit is following other internet platforms in cracking down on fake porn that's made with the help of artificial intelligence.
The type of content, known as "deepfakes," superimposes someone's face onto an explicit photo or video without that person's permission.
Reddit's move comes after people began using artificial intelligence software to realistically edit celebrities' faces onto porn stars' bodies. The website Motherboard first reported on the growing trend in December.
Some of the fake porn videos -- including ones that used the faces of "Wonder Woman" star Gal Gadot and "Star Wars" actress Daisy Ridley -- started being widely shared on social media.
Related: Pornographic malware found in Android apps for kids
The technology has raised alarm bells. And internet companies are now responding by trying to stop users from posting the photos and videos on their sites.
Reddit on Wednesday shut down the "deepfakes" forum on its site, where many AI-generated porn videos and images were being posted.
It was closed "due to a violation of our content policy, specifically our policy against involuntary pornography," reads the message greeting users trying to access the main "deepfakes" page on Reddit.
The site's policy on involuntary pornography "prohibits the dissemination of images or video depicting any person in a state of nudity or engaged in any act of sexual conduct apparently created or posted without their permission, including depictions that have been faked."
Reddit's move follows a pledge by Twitter (TWTR) earlier this week to crack down on the AI-generated porn.
"We will suspend any account we identify as the original poster of intimate media that has been produced or distributed without the subject's consent. We will also suspend any account dedicated to posting this type of content," a Twitter spokesperson said in a statement to CNNMoney.
The social media company has struggled in the past to root out other abusive uses of its platform.
Popular porn site Pornhub told several news outlets this week that it will remove or even ban deepfakes, citing rules against nonconsensual porn. But explicit videos purporting to show the faces of celebrities still appeared on the site Thursday.
Pornhub didn't immediately respond to a request for comment outside of business hours.
Related: Australia takes on revenge porn
Using artificial intelligence to create increasingly convincing fake videos of people isn't limited to pornography.
Last summer, University of Washington researchers announced they had developed software that turned audio clips of speeches by former President Obama into a realistic, lip-synced video.
The ability to fabricate believable videos has deeply disturbing implications.
"Even when fake video isn't perfect, it can convince people who want to be convinced, especially when it reinforces offensive gender or racial stereotypes," political science professor Henry Farrell and author Rick Perlstein wrote in an opinion article this week for The New York Times.
"It already feels as though we are living in an alternative science-fiction universe where no one agrees on what is true," they said. "Just think how much worse it will be when fake news becomes fake video."