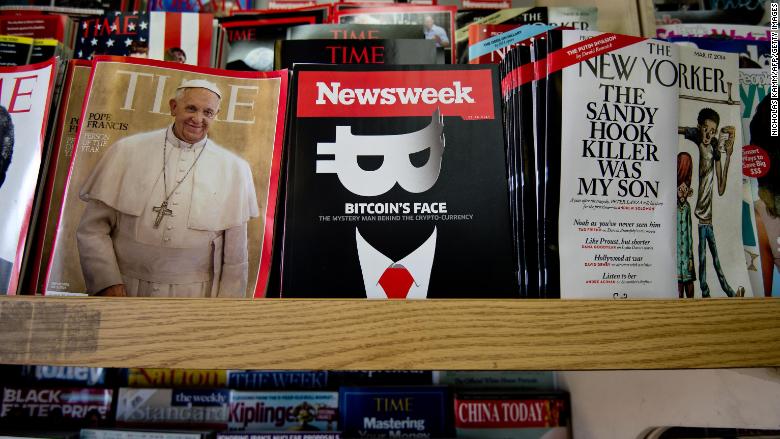 Newsweek Media Group is, after an internal investigation, reinstating an executive who had been placed on leave following a report he had left his previous job due to sexual harassment allegations, the company told staff on Friday.
Chief Content Officer Dayan Candappa was placed on leave last month following a BuzzFeed News report which detailed harassment allegations a reporter made about Candappa in 2016, during his time as Americas editor of Reuters. The reporter made a formal and detailed complaint to Reuters human resources after what she said was months of harassment, according to BuzzFeed, and after an investigation, Reuters fired Candappa. Candappa has not commented on the allegations. Newsweek said after BuzzFeed's story that it had not seen any red flags when hiring Candappa in 2016.
Some Newsweek staffers are unhappy with the decision, two newsroom sources told CNN, describing themselves and their colleagues as "pretty shocked" and "horrified."
The news only added to the increasing feelings of chaos and discontent among employees at the once-storied magazine and sister site International Business Times, also owned by Newsweek Media Group. The past few weeks have also seen editors fired, executives resigning and a law enforcement raid on the company.
Newsweek had announced after the BuzzFeed story was published that it would hire an outside law firm to conduct an investigation. That investigation has concluded, the company told employees Friday.
"Following a thorough investigation by Orrick Herrington & Sutcliffe LLP, Dayan Candappa will be returning to his role as Chief Content Officer on Monday February 12th 2018," Leiann Kaytmaz, vice president for human resources, said in an email to staff. "Orrick, an independent external law firm, did not find evidence to substantiate the reported allegations of sexual harassment during his tenure with his previous employer. Additionally, the investigation found that Mr. Candappa has conducted himself in a professional manner at Newsweek Media Group."
Newsweek Media Group did not respond to questions about staff concerns around Candappa's return.
Candappa's news comes as the staff at Newsweek Media Group, which owns the magazine and the website the International Business Times, are reeling from what has been months of chaos.
On Monday Newsweek Media Group fired Newsweek editor-in-chief Bob Roe and executive editor Ken Li, along with reporter Celeste Katz. Just last week the co-owner and chairman of Newsweek Media Group, Etienne Uzac, and his wife Marion Kim, who acted as the company's finance director, both stepped down.
Last month the Manhattan District Attorney's office raided the company's offices, taking several servers. Newsweek itself, in a story co-written by Katz, reported that the raid was part of a long-running investigation into the company's finances.
Executives for the company did not initially provide staff with a specific rationale for the firings, but staffers suspected it had to do with Newsweek's coverage of the parent company, according to newsroom sources. Two other reporters who, like Katz, had worked on that coverage were nearly fired as well, sources told CNN, but editors stepped in to stop their firings.
Then in a meeting with editors, NMG co-founder and Chief Operating Officer Jonathan Davis admitted that Roe and Li were fired because they had authorized Newsweek to report on their own parent company, according to a source with knowledge of the meeting. The articles had hurt the company's business deals, Davis said. The Daily Beast first reported on the meeting.
Asked for comment about the meeting, a Newsweek spokesperson told CNN, "Newsweek doesn't comment on personnel matters or internal communications."
Additionally, BuzzFeed reported last week that Newsweek Media Group had been buying traffic for IBT and may have committed ad fraud. Newsweek Media Group has denied any fraudulent activity. But NBC News reported that advertisers are already pulling their business from the company, and that its chief sales officer, Ed Hannigan, resigned this week.
In a Newsweek staff meeting last month, a female staffer asked Li whether "there is a policy that they would tell somebody if there's an alleged predator working in the newsroom and putting people at risk," according to a source in the meeting.
Li said at the meeting that he wasn't sure if there was a specific policy but that he and another co-worker who had both worked at Reuters with Candappa "raised a red flag" at Newsweek Media Group before Candappa was hired.
After Monday's firings a slew of staffers resigned from Newsweek and IBT, including at least nine reporters and two editors.
More departures are expected as other staffers are job hunting and preparing to leave, several sources told CNN.