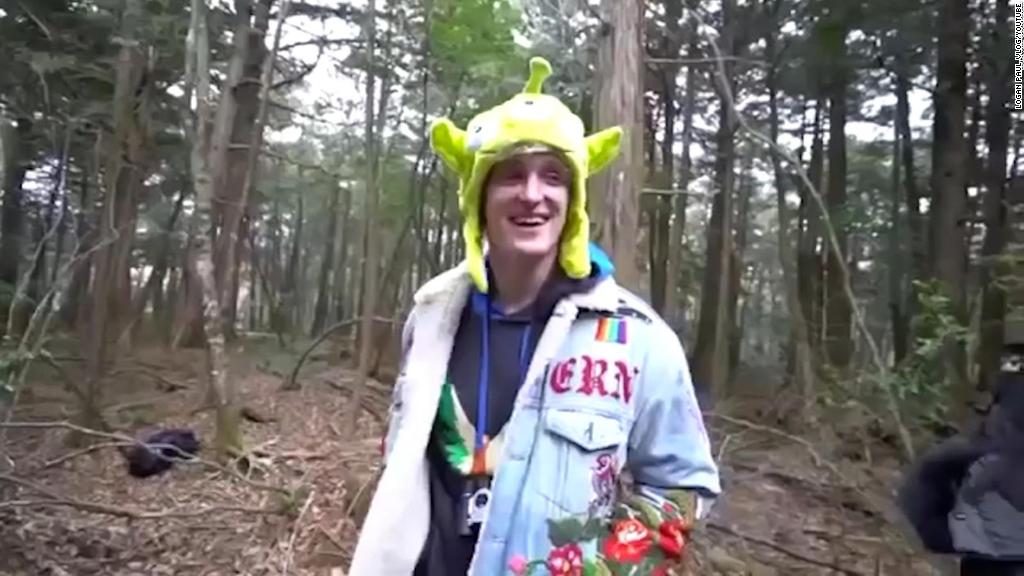 Logan Paul's income stream from YouTube has been cut off.
On Friday, YouTube said it has temporarily suspended ads on the social media star's channels. In December, Paul uploaded a controversial video showing a dead body in Japan's so-called "suicide forest."
"After careful consideration, we have decided to temporarily suspend ads on Logan Paul's YouTube channels," a YouTube spokesperson said in a statement to CNN. "This is not a decision we made lightly, however, we believe he has exhibited a pattern of behavior in his videos that makes his channel not only unsuitable for advertisers, but also potentially damaging to the broader creator community."
Related: YouTube says Logan Paul video violated its policies
It's unclear how long the ads will be suspended.
In addition to the "suicide forest" video, Paul also recently uploaded a video of him tasering dead rats and has encouraged his followers to do the Tide Pod challenge, a strange and dangerous trend where social media users eat laundry detergent packets on camera.
YouTube, which is owned by Google (GOOG), said Paul intentionally tried to monetize the video of him tasering the rats, which violates its advertiser-friendly rules.
The company says it reserves the right to not display ads on videos and watch pages.
Related: YouTube punishes Logan Paul for 'suicide forest' video
According to YouTube's advertiser policy guidelines, "serious or repeated" violations of its policies can cause ads to be disabled on a user's channels or the user can be suspended from the YouTube Partner Program.
"Use your common sense, don't abuse the site, and be respectful of others ... Keep in mind that if you monetize content that violates our guidelines, you may lose access to monetization features," the policy says.
Last month, YouTube removed Paul's channels from "Google Preferred," a designation that helps advertisers identify YouTube's top-performing channels.
Paul's YouTube channel has over 16 million subscribers. He made $12.5 million in 2017, according to an estimate from Forbes.
Beyond YouTube, he also earns money from his other social media accounts and his clothing line Maverick by Logan Paul.