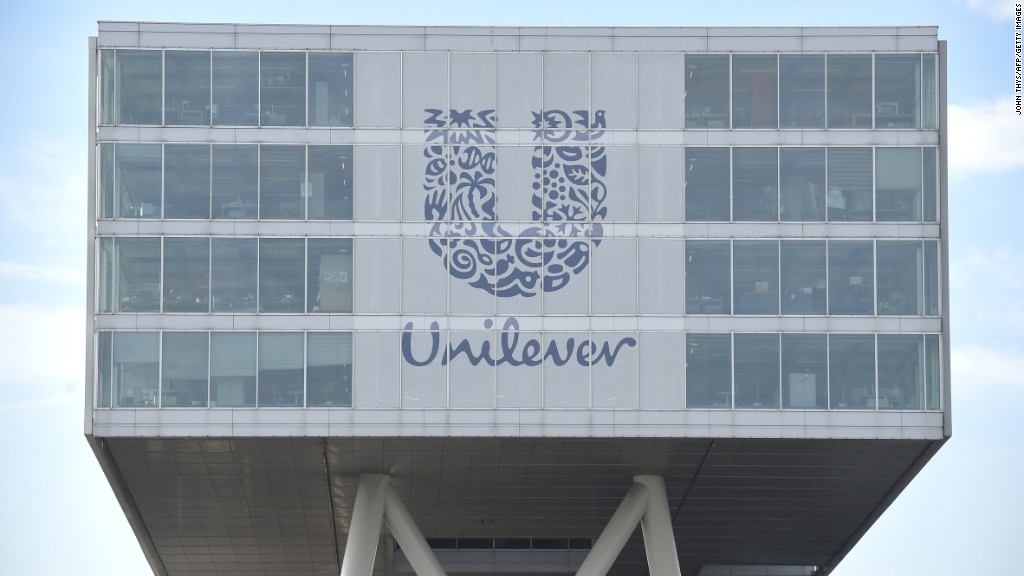 Unilever is threatening to pull its advertising from digital platforms that it says have become a "swamp" of fake news, racism, sexism and extremism.
The forceful warning to digital platforms such as Google (GOOGL) and Facebook (FB) will be delivered at an advertising conference in California later on Monday.
"We cannot continue to prop up a digital supply chain ... which at times is little better than a swamp in terms of its transparency," Unilever marketing boss Keith Weed will say, according to a copy of his speech obtained by CNN.
Unilever (UL), which owns brands including Dove, Lipton, and Ben & Jerry's, is one of the world's top advertisers. It has an annual marketing budget of roughly €8 billion ($9.8 billion), and 25% of its ads are digital.
Weed will say that a proliferation of objectionable content on social media -- and a lack of protections for children -- is eroding social trust, harming users and undermining democracies.
"This is not something that can brushed aside or ignored," he will say in the speech.
Unilever would no longer advertise on platforms that create divisions in society or fail to protect young people.
Related: Facebook to show less content from brands
Facebook and Google have dominated the online ad market for years, thanks to their massive reach and vast amounts of data. The companies are estimated to have gobbled up more than 60% of digital ad spending in 2017.
It's a situation that advertisers are not entirely happy with.
Google has already come under fire from companies that discovered their ads were being shown alongside objectionable videos on its YouTube video platform.
Related: The $12 trillion prize for doing business better
Facebook, meanwhile, has faced a groundswell of criticism for enabling fake news, filter bubbles, foreign election meddling and social media addiction.
The company, which sources 85% of its revenue from corporate posts and videos, announced in January that it would prioritize posts from friends and family over news stories and content from businesses.
Related: The new Facebook News Feed is rattling Wall Street
Facebook also revealed that users are spending less time on its network after it chose to show fewer viral videos.
Facebook said in a statement that it supports Unilever's commitments and is "working closely with them." Google did not respond to a request for comment.
"2018 is either the year of techlash, where the world turns on the tech giants -- and we have seen some of this already -- or the year of trust," Weed will say. "The year where we collectively rebuild trust back in our systems and our society."