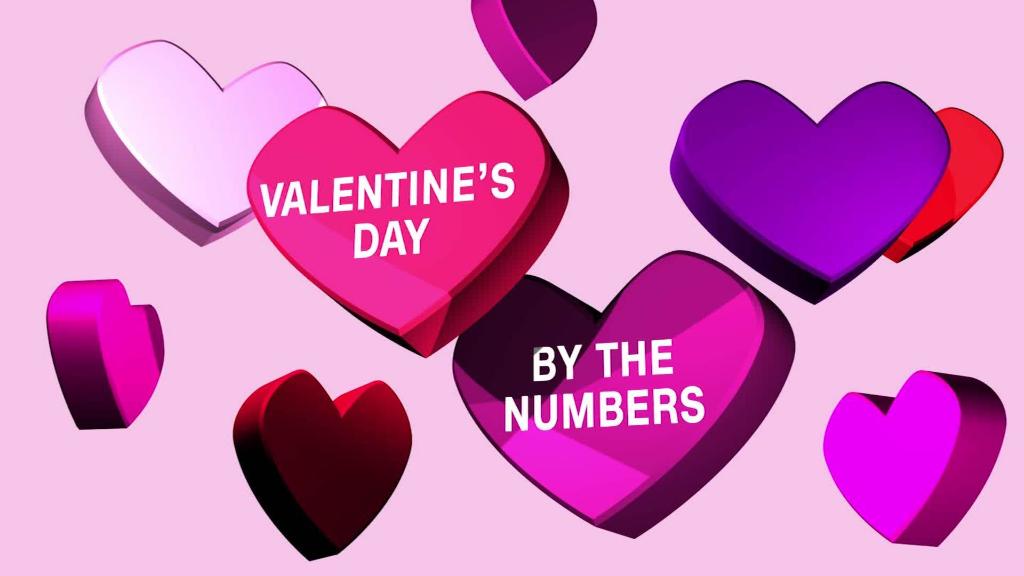 You can say just about anything with flowers, but sending a limp bouquet to your Valentine might make the wrong impression.
After Seema Bansal's boyfriend ordered what turned out to be a disappointing Valentine's delivery for her one year, the New York-based couple had a business idea.
Bansal, a Canadian, and her American partner, Sunny Chadha, founded Venus Et Fleur, a flower company that specializes in boxed roses that it says last an entire year.
The couple, both of whom are in their 20s, worked with a farm in Ecuador to develop a wax-based solution that can preserve each rose's texture, shape and even some of its scent.
Related: This $1 billion startup is changing how artists work
To promote their unusual flowers, the couple has shown marketing savvy by harnessing the power of celebrities' social media accounts.
Two years ago, reality TV star Khloe Kardashian posted on her Instagram account a photo of a box of roses that Venus Et Fleur had sent her for Valentine's Day.
After that post, which got more than half a million likes, business really took off, according to Bansal.
The company has stuck with the celebrity strategy. Last year, it sent a bouquet in the shape of a "major key" to DJ Khaled, and a G-shaped arrangement to model Gigi Hadid for her 22nd birthday.
Venus Et Fleur is now the exclusive floral vendor for department store Saks Fifth Avenue. In the month leading up to Valentine's Day, it processed over 1,000 orders a day.
Growing demand
Venus Et Fleur opened its second distribution center in Los Angeles last December, and is planning to set up three more -- in the U.S. and internationally -- to meet growing demand. The company says it already delivers more than 80,000 arrangements each year.
Its products don't come cheap: a single red rose costs $39, while a box of 42 costs upwards of $399.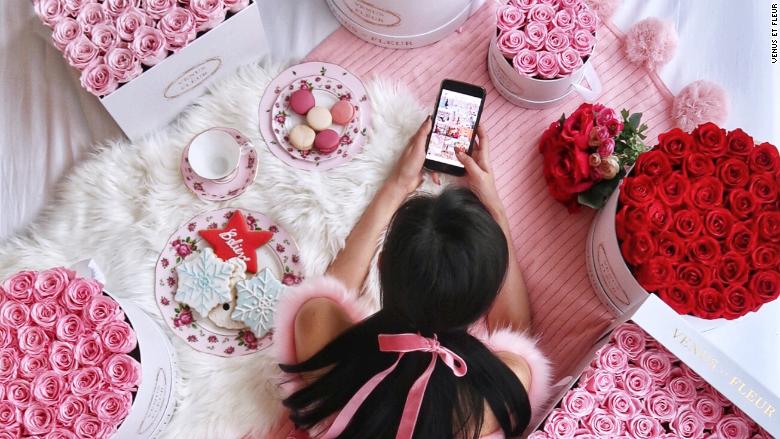 Venus Et Fleur has 44 employees and expects to make between $18 million and $20 million in revenue this year.
It has competition in the "eternity rose" market from The Million Roses, which uses a glycerine-based preserving technique, and Luxe Bloom, which developed an oil-based rehydration process for its flowers.
Related: 15 women who founded $1 billion startups
Other types of artisan flower delivery services are also gaining traction. Three flower delivery startups raised tens of millions of dollars last year.
Amsterdam-based subscription flower delivery service Bloomon raised $23 million; Los Angeles-based The Bouqs, which focuses on cut-to-order flowers from sustainable farms, raised $24 million; and London-based Bloom & Wild raised $4.7 million.
Proposals, birthdays and babies
Dyed a variety of colors and packaged in containers inspired by Parisian hat boxes, Venus Et Fleur's roses need little maintenance, or water, to last through the year, according to the company.
Chadha said the flowers' long life enables people "to look back months later and still feel that exact moment."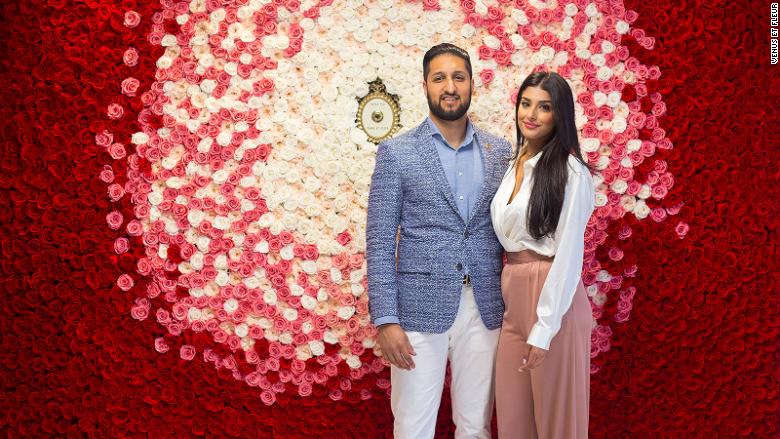 It is not just a Valentine's Day business, either. Customers have used the roses to celebrate all kind of occasions, including marriage proposals, birthdays and announcements of a future baby's sex, Bansal said.
Related: Meet the woman bringing lunchtime dating to Asian cities
Naturally, when Chadha proposed to Bansal on a balcony overlooking the Eiffel Tower in Paris last year, he used a Venus Et Fleur arrangement.
"That was one of the most special moments because it was our product in the city that inspired our product," Bansal said.
The wedding, scheduled for December, will no doubt be a very floral affair.