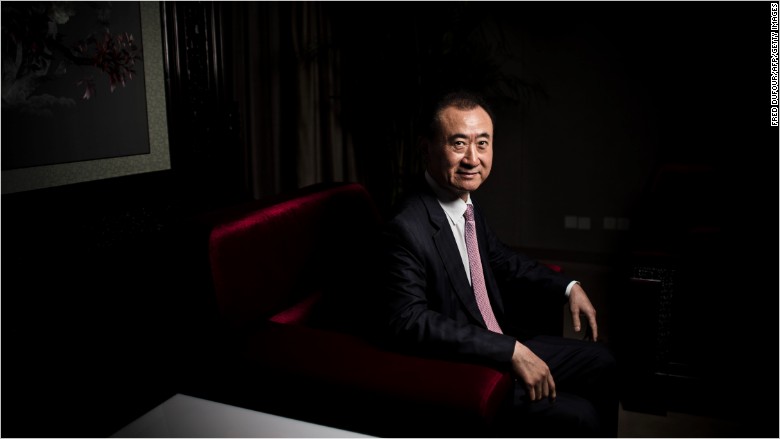 Chinese billionaire Wang Jianlin is giving up one of his trophy assets.
His company, Dalian Wanda Group, has agreed to sell its 17% stake in top Spanish soccer club Atletico Madrid.
The team announced the news in a statement Wednesday, saying that "the decision to divest is part of the global strategy of Dalian Wanda Group."
That global strategy looks like a fire sale at the moment.
Wang, who made his fortune in Chinese real estate, gained wider international attention a few years ago by pumping money into sports and entertainment businesses including Legendary Entertainment, the Hollywood studio that produced movies like "Jurassic World."
Related: Once China's richest man, Wang Jianlin is selling off his global empire
It became the first Chinese company to invest in a top-flight European soccer club in 2015, when it paid €45 million ($56 million) for a 20% stake in Atletico de Madrid.
It was part of a grand expansion plan fueled by Wang's ambition.
"Considering my personality and how the company has been executing my plans, I think we will be No. 1 in the world in real estate, entertainment, tourism and sports," he told CNNMoney in an interview in September 2016.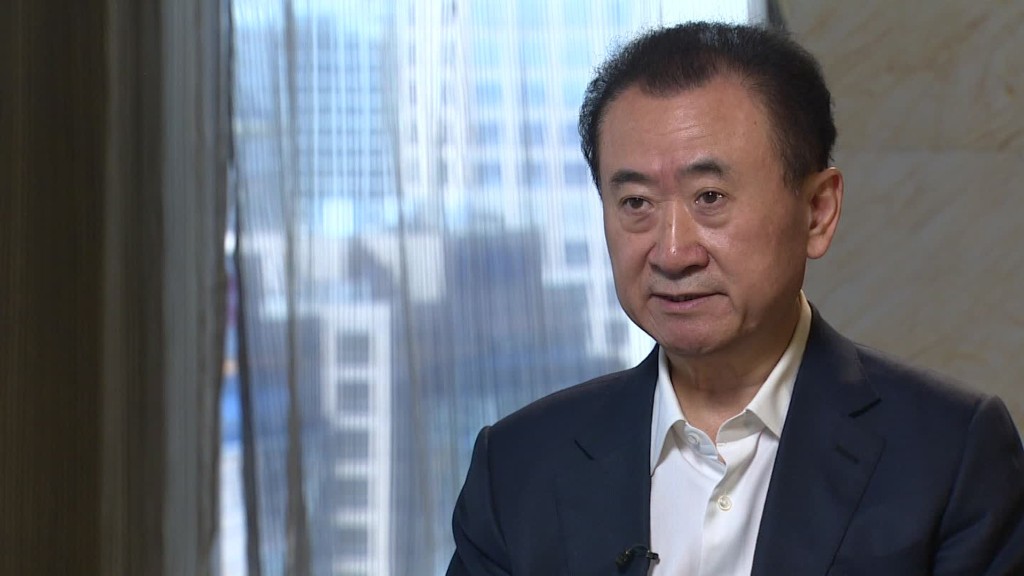 That all changed last year as Wanda came under pressure from the Chinese government to rein in its international ambitions. Wanda is now rapidly dumping international properties and investments to pay off the debts amassed during its aggressive expansion.
Related: Chinese billionaire dumps huge London real estate deal
The company agreed last month to sell its stakes in high-profile projects in London and Australia.
The Atletico Madrid stake is going to Quantum Pacific Group, a global conglomerate led by Israeli billionaire Idan Ofer, for an undisclosed sum.
Quantum Pacific is already a big investor in Atletico, and its stake will now rise to 32%, the club said. It paid 50 million euros ($63 million at current exchange rates) in 2015 for its initial stake.
Wanda isn't cutting ties altogether with Atletico, which won the Spanish league in 2014 and twice played in the final of the UEFA Champions League in recent years.
The Chinese company will maintain its sponsorship of the team, whose stadium will "for the coming years" bear the name Wanda Metropolitano.
Wanda did not immediately respond to a request for comment.
It still has other international sports businesses on its books including World Triathlon Corporation, the company that organizes Ironman events, for which it paid $650 million in 2015.