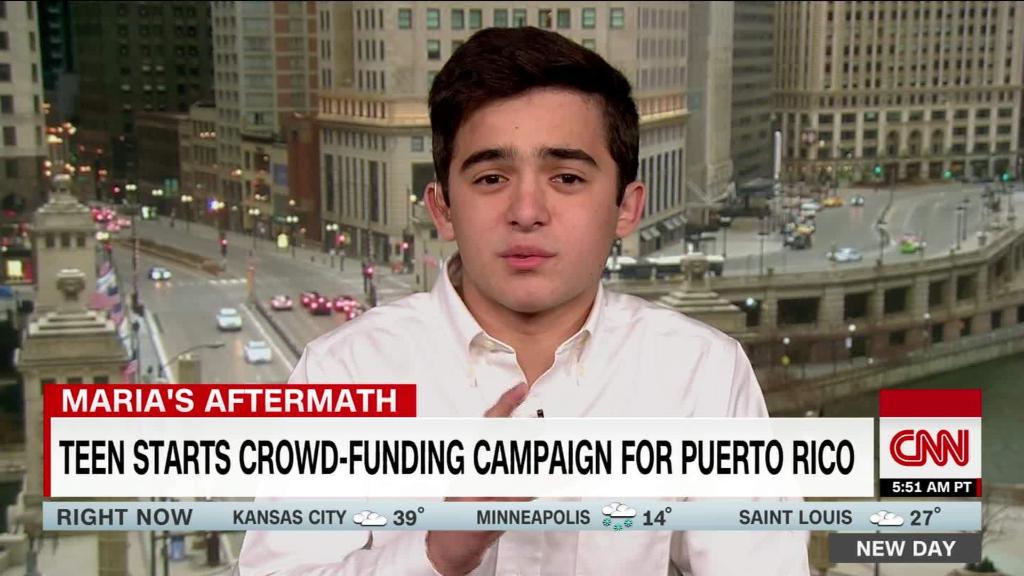 Five months after Hurricane Maria ravaged Puerto Rico, the U.S. government still can't keep a precise track of how many people are filing for unemployment on the island.
The U.S. Labor Department noted Thursday in its weekly jobless claims report that it still can't accurately process unemployment claims on the island of 3.4 million American citizens. The same is true for the U.S. Virgin Islands.
Labor officials have mentioned this in one form or another for every jobless claims press release since the storm. A spokesman said that local, Puerto Rican officials collect this data and report it to Washington, as do all U.S. states and territories. Labor Department surveyors are not involved in processing jobless claims, he said.
Claims are notoriously volatile from week to week across the United States, and Puerto Rico's claims shifted significantly on a weekly basis before the hurricane. But the moves have become more dramatic since the storm.
Maria devastated Puerto Rico's already shaky infrastructure. The delayed, bogged-down response by the federal government hasn't helped Puerto Ricans apply for unemployment claims either.
Related: Thousands of Puerto Ricans still living without roofs
Last week, the number of new claims for unemployment insurance in Puerto Rico was 1,469 -- slightly fewer than the number recorded the weeks before hurricanes Irma and Maria hit the island.
Puerto Rican jobless claims have been more volatile than the U.S. stock markets. Its initial jobless claims were twice as high two weeks ago as they were this week. During a three-week stretch last fall, claims went from about 7,000 to 3,100 to 7,300.
Unemployment in Puerto Rico in December was reported to be 10.9%, somehow lower than it was earlier in 2017. Despite widespread reports of people leaving the island in large numbers, the Labor Department's Bureau of Labor Statistics shows little change in the size of the labor force, employed or unemployed population.
Although the Labor Department doesn't have fully accurate picture on jobless claims, the BLS says it did collect a sufficient amount of responses in its survey to make an estimate for unemployment Puerto Rico.
Related: Puerto Rico's uncounted deaths after Maria
Reality in Puerto Rico raises questions about the reliability of the economic figures. Five months since the storm hit, nearly 25% of Puerto Ricans are without electricity, according to the island's official figures. An explosion at a power plant three days ago temporarily shut off power for some and sporadic blackouts have become common in recent months.
Infrastructure problems make assessments difficult. The Puerto Rican government initially claimed the death toll on the island was 16, then 34, then 55. Last fall, CNN spoke with over 100 funeral homes on the island and found that the figure could be as high as 499 deaths. The government later ordered a recount of the death toll, which is ongoing.
A separate CNN report revealed that Puerto Ricans living without roofs were waiting weeks or months before receiving a special blue tarp from federal officials. However, there were thousands of such tarps sitting in a warehouse on the island.
Puerto Rico's economy didn't suddenly confront economic challenges. The island has been in recession since 2006 after critical tax benefits for companies in Puerto Rico expired and weren't renewed. The island's residents have been leaving for jobs in Florida, Texas and elsewhere for years. Maria probably accelerated the exodus.