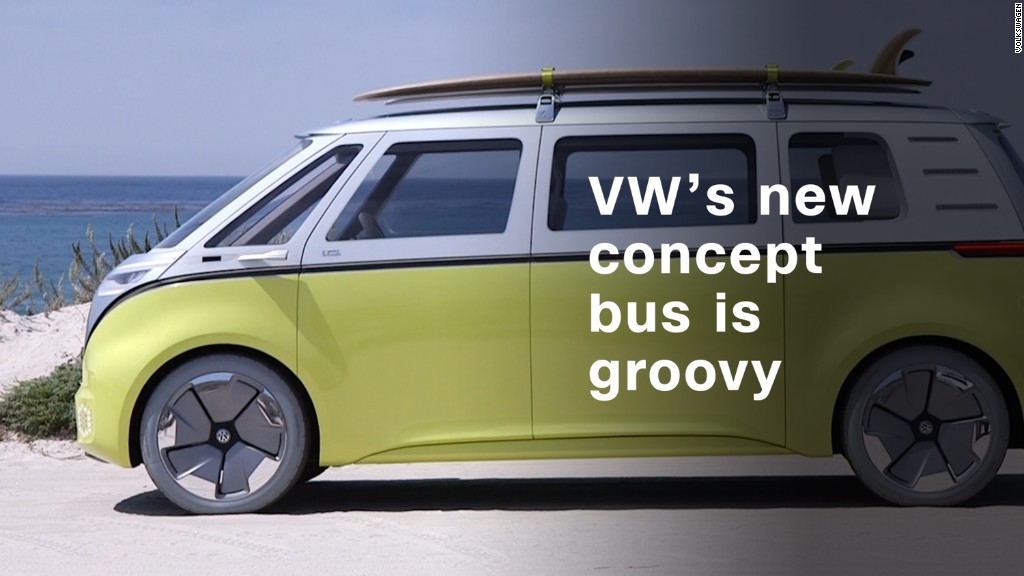 One month, 898,700 cars sold.
Volkswagen Group said Friday that it has set a new sales record for January, with global deliveries increasing 10% over the same period in 2017.
"That is the best start to the year in the history of the Volkswagen Group," sales chief Fred Kappler said in a statement. "There was significant growth in all regions."
It's the latest business triumph for the German group, which includes Porsche, Audi and Skoda. It continues to post sales records despite a sprawling diesel emissions scandal that has already cost the company over $30 billion.
The sales boom is down to two main factors: China, and the SUV.
China is already the automaker's largest market, with more than 4 million cars sold in 2017. In January, sales in the country jumped nearly 16% over the previous year to 398,600.
Audi sales in China jumped a whopping 73% in January. A further boost could come later this year, when Audi releases the new long version of its flagship A8 in the country.
Related: Volkswagen's diesel scandal costs hit $30 billion
Volkswagen Group (VLKAF) also performed well in smaller markets, with sales jumping over 20% in South America. Gains in North America and Europe were more modest.
SUV sales continued to power growth.
That was especially true in China, where the company is on a self described "SUV offensive." The Volkswagen brand sold over 30,000 Tiguan SUVs there in January, along with nearly 12,000 units of a smaller crossover.
Volkswagen has tried in recent months to move beyond its diesel scandal.
But the automaker suffered a new round of negative headlines in late January when it confirmed that it helped fund experiments that exposed monkeys to diesel fumes.
Related: German automakers seek to limit fallout from monkey experiments
Meanwhile, it is moving aggressively into electric and hybrid vehicles.
The company said in September that it would spend more than €50 billion ($62 billion) on battery cells as it pushes to electrify all 300 models in its range by 2030.
Volkswagen and its partners are also aiming to develop as many as 40 new electric and hybrid vehicle models in China between now and 2025.