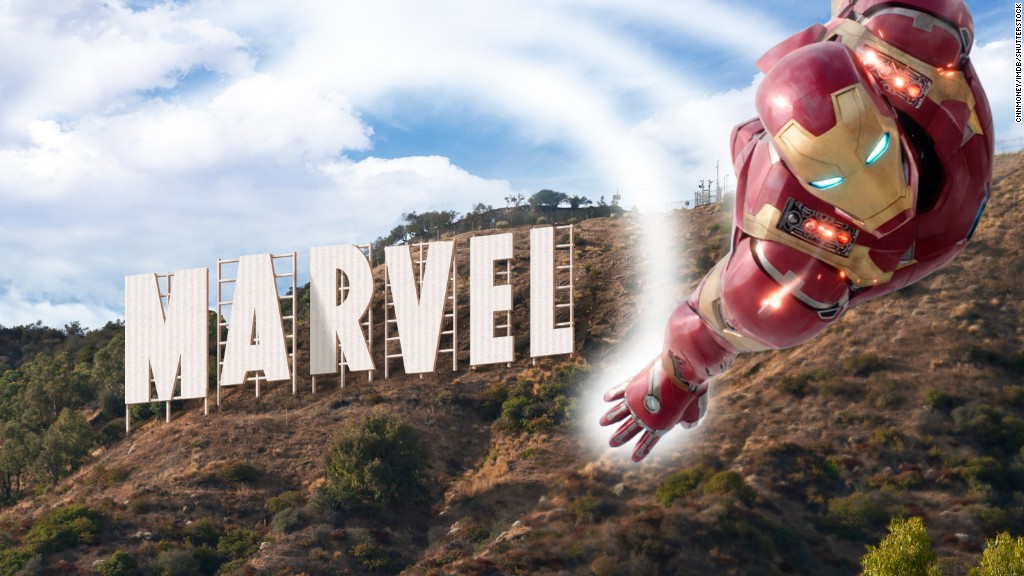 The King of Wakanda's reign at the box office has begun.
"Black Panther," which stars Chadwick Boseman and Marvel's first African-American director, Ryan Coogler, nabbed $75.8 million domestically on its opening day Friday. That's the third biggest opening day gross for a Marvel Studios title behind both "Avengers" films and the eighth largest opening day of all time, according to comScore (SCOR).
The Disney (DIS) superhero film is now heading for a weekend in which more records will fall. Box office projections for the film have been all over the map, but analysts are forecasting a three-day opening weekend of $175 million or more. That would topple 2016's "Deadpool," which holds the February opening weekend record, making "Black Panther" one of the biggest openings for a superhero film ever.
Disney is projecting an opening in the range of $190 million to $210 million for the four-day President's Day holiday weekend. That would be a record for the holiday weekend by roughly $50 million.
A massive opening weekend and a long run at the box office would prove that films like "Black Panther" can be both bankable and culturally influential, prompting the rest of the movie industry to encourage diversity in front of and behind the camera. We saw this play out after "Wonder Woman's" box office success. We also saw this happen with other recent movies by African-American filmmakers, according to K. Austin Collins, a staff writer at The Ringer who covers film and culture.
"Straight Outta Compton" and this year's Oscar best picture nominee, "Get Out" prove that films made by and starring African-Americans can garner both critical acclaim and box office success.
"If anything changes, it should be the expectations, which dictate the extent to which studios are willing to take risks," Collins said. "The mega-success of 'Black Panther' would hopefully change that."
Collins added that African-American action movies, or even ones with African-American leads and a diverse cast, "still feel relatively rare."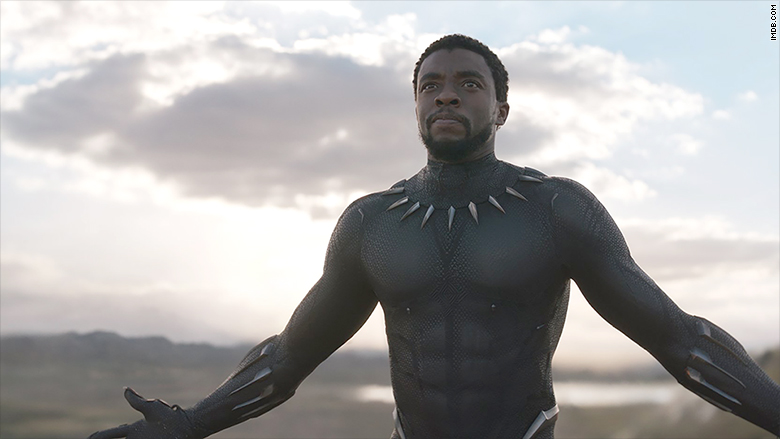 Related: 'Black Panther' is heading for a record-breaking box office weekend
"This is a movie with a loyal audience that's been underserved," he said. "Appealing to that audience on this level is as good for business as it is for that audience."
If projections hold, "Black Panther" should easily take the title for highest-grossing opening for a African-American director ever, a distinction held by F. Gary Gray, who directed "The Fate of the Furious," which opened at $98 million last April.
"Black Panther" could reach the kind of box office success that has eluded other African-American films. "Get Out," "Hidden Figures" and "Straight Outta Compton" have all done well, but they still rank No. 250, No. 269, and No. 296 respectively on the all-time domestic box office list, according to data from Box Office Mojo.
"Black Panther" was hailed by journalist Jamil Smith as the "first mega-budget movie" helmed by an African-American director.
"Hollywood has never produced a blockbuster this splendidly black," Smith wrote in Time magazine. "'Black Panther' is poised to prove to Hollywood that African-American narratives have the power to generate profits from all audiences. And, more important, that making movies about black lives is part of showing that they matter."
"Black Panther's" success forces Hollywood to reckon with its hesitation to produce movies that star minorities, according to Collins.
Related: More than a movie, 'Black Panther' is a movement
"Now that we know diverse casts make money, rather than losing it, there's no logic — not financial, not social — in which not having diverse casts makes the most sense," Collins said. "Equity of representation behind the scenes should simply be the default. There's no excuse."