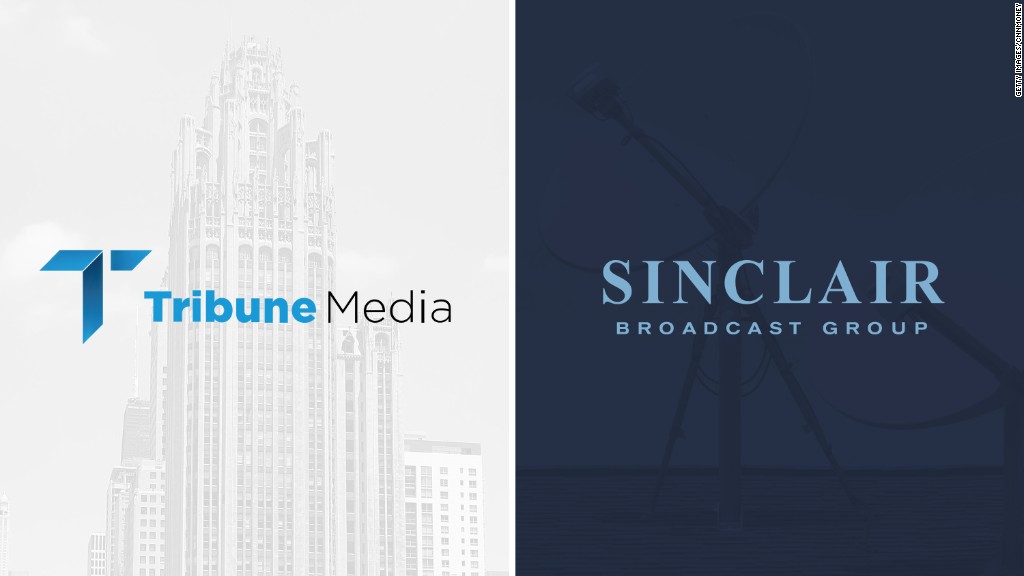 The chairman of the Federal Communications Commission is being probed by the agency's inspector general about whether he inappropriately favored a conservative-leaning broadcast company, according to a lawmaker.
Under the leadership of Ajit Pai, a Republican appointed to run the agency by President Trump, the FCC has repeatedly pushed for policy changes to make it easier for broadcasters to amass greater ownership of media properties.
Shortly after one rule change early in Pai's tenure, Sinclair Broadcast Group announced plans to acquire Tribune Media for $3.9 billion. The deal, which would not have been possible without the change, would push the total number of TV stations Sinclair owns to more than 200 nationwide.
Rep. Frank Pallone, a Democrat representing New Jersey, told the New York Times on Thursday that the FCC's inspector general has "decided to take up" an investigation into the matter. His office also confirmed the investigation.
"For months I have been trying to get to the bottom of the allegations about Chairman Pai's relationship with Sinclair Broadcasting," Pallone later said in a tweet.
"The accusation that he has shown favoritism toward the company is absurd," a spokesperson for the FCC said in a statement.
Related: Trump's FCC moves quickly to upend internet, media rules
The spokesperson said Pai's policy push is consistent with his "long-held views" on media ownership regulations, and noted that the FCC recently levied a $13 million fine against Sinclair.
However, the FCC's two Democratic commissioners previously argued that the fine -- for Sinclair violating sponsorship identification rules -- should have been substantially larger.
Pallone and Rep. Elijah Cummings, a Democrat from Maryland, wrote to FCC inspector general David Hunt in November asking him to investigate whether there was "inappropriate coordination" between Pai's office and Sinclair.
In the letter, the two representatives said the media ownership rule changes "have raised serious concerns about whether Chairman Pai's actions comply with the FCC's mandate to be independent."
Hunt was named as the FCC's inspector general in 2011, during the Obama administration.
The Sinclair merger has faced opposition from Democrats and even some conservative media outlets. Newsmax argued in a filing last year that the merger would create "an unprecedented concentration of power in the hands of one broadcaster."
Advocacy groups applauded news of the inspector general's investigation on Thursday.
"This investigation makes it crystal clear: Pai must recuse himself from review of the proposed Sinclair-Tribune merger," said Kurt Walters, campaign director at Demand Progress, a progressive advocacy group focused on internet freedom. "The commission should take no action on this mega-merger until the conclusion of the inspector general's investigation."
Reps for Sinclair did not immediately respond to a request for comment.