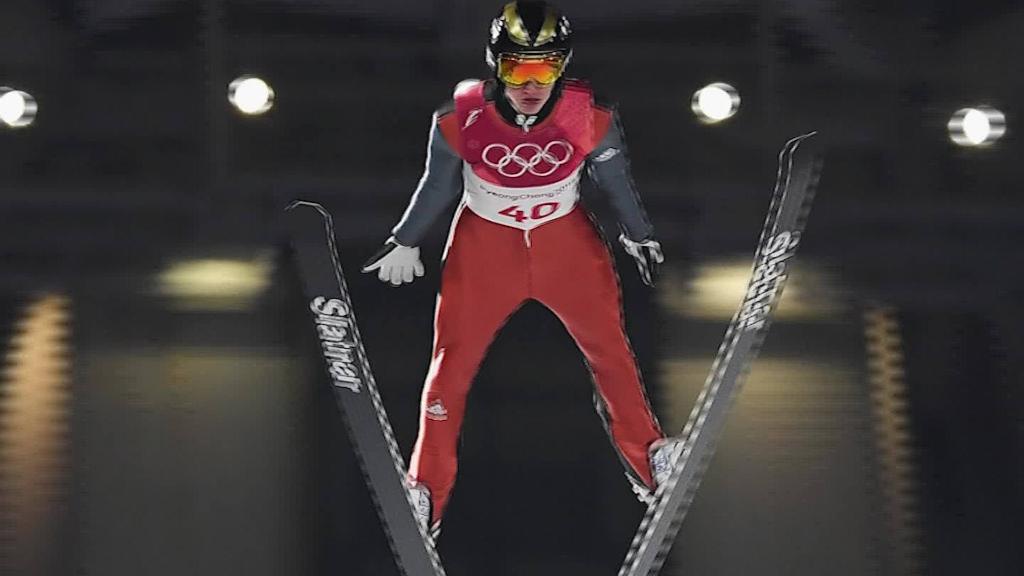 Olympic figure skater Adam Rippon has pulled out of a job as a correspondent for NBC at the Winter Games in South Korea.
News broke earlier Sunday that Rippon, one of the first openly gay U.S. athletes to compete at the Olympics, was being hired to work on TV, digital and social media for NBC for the remainder of the Games in Pyeongchang.
NBC tweeted out the news Sunday morning, welcoming the 28-year-old bronze medalist to its team.
But Rippon said hours later that although he was "so flattered" by NBC's offer, he decided against the move because it would mean leaving his U.S. teammates and the Olympic Village.
"It's so important to me, you know, I worked so hard to be on this Olympic team, and my teammates and my friends were there for me during my events, and that meant so much to me, that I really feel like I need to be there for them during their events," he said on NBCSN.
NBC's article online about Rippon becoming one of its correspondents now redirects readers to his Olympic profile page.
Rippon later suggested he only learned about the network's plans to hire him from social media.
"I actually found everything out about the offer via twitter HAHA," he tweeted. "2018 is wild girl."
Rippon, who won bronze in the team skating event, has become one of the highest-profile athletes at the Games.
He made headlines for his criticisms of Vice President Mike Pence, and the politician's track record on LGBTQ issues. Rippon turned down a meeting with Pence, according to a USA Today report, and has said he will not visit the White House for a celebration.
As governor of Indiana, Pence signed the state's Religious Freedom Restoration Act, which allowed businesses to refuse service to gay and lesbian customers. Pence later signed an amendment that prevented the law from discriminating against LGBTQ customers.
Pence attended the Games in Pyeongchang and tweeted at Rippon saying that "we are FOR YOU. Don't let fake news distract you. I am proud of you and ALL OF OUR GREAT athletes and my only hope for you and all of #TeamUSA is to bring home the gold."
Related: Gay U.S. Olympians tell Pence: 'Eat Your heart out'
After the Opening Ceremony at the Games, Rippon appeared in a photo posted to Instagram by slopestyle skier Gus Kenworthy. Kenworthy and Rippon are the first openly gay U.S. athletes to compete in the Games.
The photo showed them hugging with the caption: "I feel incredibly honored to be here in Korea competing for the US and I'm so proud to be representing the LGBTQ community alongside this amazing guy! Eat your heart out, Pence."
Rippon told reporters at a press conference in Pyeongchang, South Korea on Tuesday that he "can't tone it down. I'm being me and being myself."
He added: "As an athlete I use this platform to my advantage. I think it's giving my skating a greater purpose."
Related: Why sponsors are breaking up with the Olympics
Rippon was an alternate for the 2010 Vancouver Olympics and didn't make the team for the 2014 Sochi Olympics.
His rise to stardom during Pyeongchang has also been bolstered by his personality and social media presence. He's received tweets of support from the likes of Britney Spears, Reese Witherspoon and Jessica Chastain.
NBC is known for hiring Olympians to add to its coverage. This year of the record 89 correspondents NBC has covering the Games, at least 18 are former Olympians. Some of the big names on NBC's roster are Johnny Weir, Tara Lipinski, Bode Miller, Kristi Yamaguchi and Apolo Ohno.