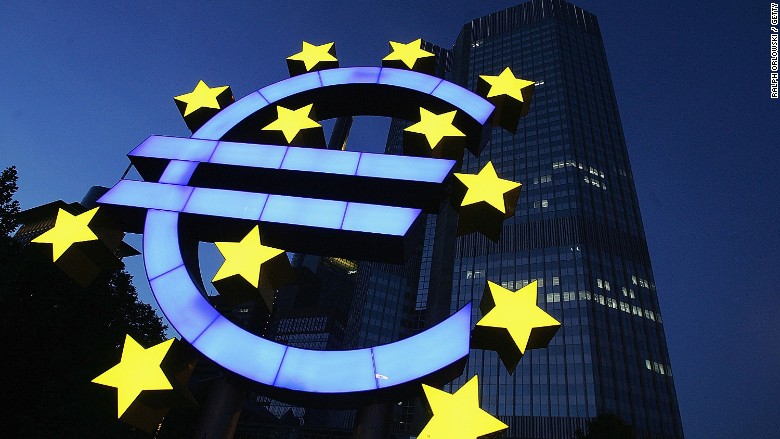 A top official at the European Central Bank has been detained as part of a criminal probe by anti-corruption investigators in Latvia.
Ilmars Rimšēvičs, who has led Latvia's central bank for 16 years and sits on the governing council of the ECB, was detained on Saturday. The country's anti-corruption agency said Monday that he was suspected of demanding a bribe of over €100,000 ($124,000).
A lawyer for Rimšēvičs told a local TV station over the weekend that his client believed the detention to be unlawful.
Latvian anti-corruption officials said Monday their case is not related to recent U.S. allegations of fraud at Latvia's third largest bank.
The U.S. Department of the Treasury last week proposed sanctions against Latvia's ABLV Bank, accusing it of having "institutionalized money laundering as a pillar" of its business.
ABLV falls under the supervision of the ECB, which effectively shuttered the bank on Monday by suspending its payments and halting withdrawals. The ECB said there had been a sharp deterioration in the lender's financial position.
The Treasury said that ABLV had conducted transactions related to North Korea's procurement or export of ballistic missiles, as well as "large-scale illicit activity" connected to Azerbaijan, Russia and Ukraine.
Russia borders Latvia to the east. The Baltic state of two million people is home to about 500,000 ethnic Russians.
"ABLV has facilitated transactions for corrupt politically exposed persons and has funneled billions of dollars in public corruption and asset stripping proceeds through shell company accounts," Treasury official Sigal Mandelker said in a statement on Feb. 13.
ABLV said in a statement on Feb. 14 that the Treasury allegations were based on "assumptions." The bank said its employees have never engaged in "any act of bribery regarding any official."
The ECB, where Rimšēvičs has served on the rate-setting committee since Latvia adopted the euro at its currency in 2014, declined to comment on his status.
Prime Minister Māris Kučinskis said there were "no signs of a threat" to the country's financial system and Latvia's central bank said it would resume normal activities on Monday.
"All usual services will be provided to businesses and the general public and also to the Latvian economy in general," it said in a statement.
Related: North Korea may be making a fortune from bitcoin mania
ABLV said the ECB's decision would give it time to stabilize its situation.
"The structure of the bank's assets is balanced, yet given the unfolding events currently transfer and sale of assets may require longer time than it is in standard situations," ABLV said in a statement. "The bank now needs to take measures for ensuring availability of sufficient financial assets."
-- Rento Mucenieks contributed to this article.