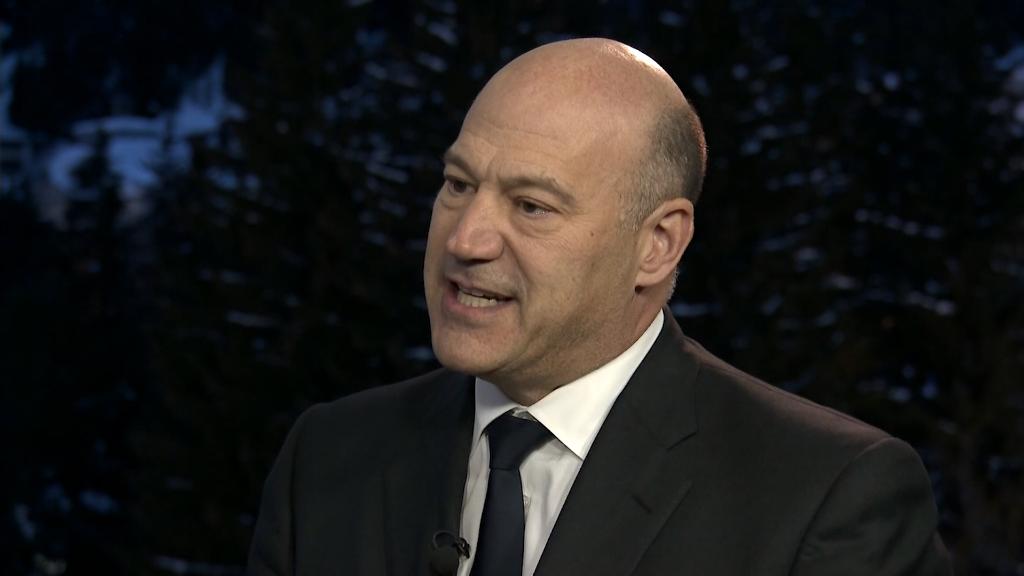 The Trump administration's hard-edged proposals to impose steep tariffs on steel and aluminum imports would boost a flagging sector of American business. No doubt.
The problem is they would probably have unintended consequences that could hurt the economy.
The Commerce Department on Friday sent President Trump several recommendations, including across-the-board tariffs and stiffer targeted penalties on certain nations that sell steel and aluminum in the United States. Trump has until April to decide.
Both metals are crucial raw material for autos, airplanes and appliances made in the United States. The construction, oil and utility industries use them for beams, pipelines and wires, as well as cans for food and drinks.
Imports make up about a third of the 100 million tons of steel used by American businesses every year, the Commerce Department says. More than 60% of the overall supply of aluminum comes from imports, according to the Aluminum Association, citing 2017 data. For years, imports have caused trouble, and led to plant closings, for the U.S. steel and aluminum industries.
It's not clear how much imports will fall if Trump follows through with the tariffs. It's also not clear whether American steel mills and aluminum smelters can increase production enough to match the overseas supply that would be lost.
Related: Trump tariffs on steel would hit China
The American Iron and Steel Institute, the trade group for steelmakers, applauded the proposed tariffs and said domestic steel mills could increase production enough to close the gap. But experts question that claim.
They point out that imports make up far too much of the market for some products, such as steel pipes and tubes, to have domestic mills make it up. And a steel mill that makes one type of steel product, such as sheet steel used in the body of a car, can't easily be converted to make another type of steel product, such as pipelines or tubing.
"There's a necessity to that imported material," said Philip Gibbs, a metals analyst for KeyBanc Capital Markets. "In places like oil country, which uses pipe and tube, you'd definitely feel it. You would need to resuscitate a lot of mills that have been shut down in the last three or four years. It'd take a lot of capital to do that."
The Commerce Department says that 10 furnaces, which produce molten steel, have closed since 2000. In addition, eight aluminum smelters have closed or cut back operations since the start of 2015, according to the Aluminum Association.
Even the Aluminum Association, which represents the domestic industry, concedes that some aluminum has to be imported.
The U.S. aluminum industry could satisfy more demand than it does today, but not all domestic demand, said spokesman Matt Meenan.
The aluminum trade group is cautious about the proposed tariffs. It says they should be targeted at China but not Canada and the European Union.
Aluminum imports from those countries support American aluminum jobs, the trade group said, because they are an important part of the business operations of the remaining U.S. industry.
So American companies would still need to buy imported steel and aluminum, even with tariffs in place.
And that leads to a problem for the broader economy.
Imported steel and aluminum would become more expensive because of tariffs. And the price of domestic steel and aluminum could also rise because of market forces. That means manufacturers could be forced to raise prices for products built in the United States, like cars and appliances.
And American-made cars, planes and appliances could wind up with far fewer American-made parts. Because domestic parts suppliers depend on imported steel and aluminum, they could be forced to raise prices and lose market share to foreign competitors.
"If you impose tariffs, you might think you're doing a good job saving jobs," said KeyBanc's Gibbs. "But at the end of the day, people will farm out components and products offshore."
Related: Big business to Trump - Tariffs could backfire
Even some members of Congress who have steel or aluminum factories in their states are worried about the possible tariffs. At a White House meeting earlier last week, both Republicans and Democrats urged caution on trade action on steel and aluminum.
"Mr. President, I think we do need to be careful here," Senator Roy Blunt, a Missouri Republican, told Trump at a White House meeting that the press was allowed to attend. "We make aluminum and we make steel in Missouri, but we buy a lot of aluminum and we buy a lot of steel as well."
"We've got to be careful because we don't want to increase the cost to our consumers of all these steel products that go into our other manufacturing," said Senator Rob Portman, a Republican from Ohio who served as United States Trade Representative during the Bush administration.
Related: China warns Trump over potential steel and aluminum tariffs
Another big concern: The tariffs could trigger retaliation. Other countries could impose tariffs on American exports.
"I think everyone in this room supports you holding China accountable for its overcapacity," said Representative Kevin Brady, a Texas Republican. But he said that the kind of tariffs Trump was considering can "do as much damage as good."
Trump seemed poised to take action on imports, no matter the cost to other industries.
"I look at it two ways: I want to keep prices down, but I also want to make sure that we have a steel industry and an aluminum industry," he said.
Correction: An earlier version of this article incorrectly stated the amount of aluminum used in the United States that is imported.