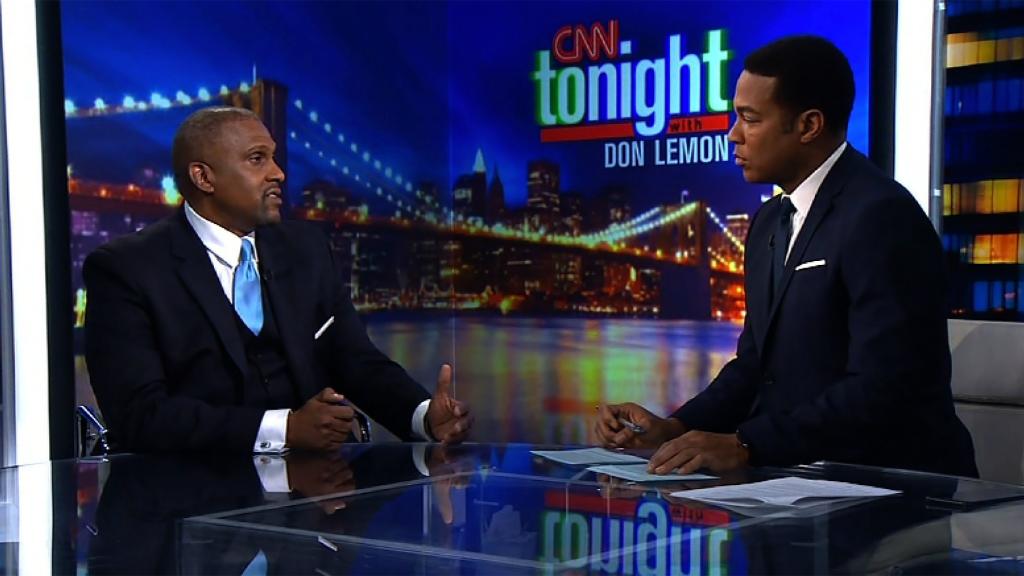 Tavis Smiley filed a lawsuit against PBS on Tuesday, saying that the organization used allegations of sexual misconduct against him as a pretext to end a "tense" relationship.
PBS suspended distribution of "Tavis Smiley" in December following what it called "troubling allegations" against the news show's namesake host.
Following an investigation into the accusations, PBS said Smiley had "multiple sexual encounters with subordinates over many years," and engaged in conduct that was not consistent with the organization's standards.
The complaint, filed in superior court in Washington, D.C., accuses PBS of breach of contract, saying the investigation into Smiley was "biased" and carried out "in violation of norms and procedures for conducting workplace investigations."
"PBS was prepared to make its decision to suspend distribution of the show without interviewing Mr. Smiley and providing him with an opportunity to respond to specific allegations," the complaint continued.
The suit also said that "over the years, PBS has acted in a racially hostile manner" against Smiley, who has been "the only person of color to have served as the solo host of a daily national show in the history of PBS."
Until it was suspended, his 30-minute interview show, "Tavis Smiley," has aired weeknights on PBS since 2004.
Related: Tavis Smiley's show suspended by PBS amid misconduct allegations
PBS said the lawsuit was unfounded.
"Today's meritless lawsuit is yet another example of Tavis Smiley's attempts to distract the public from his pattern of sexual misconduct in the workplace," Jennifer Rankin Byrne, vice president of corporate communications for PBS, said in an emailed statement.
"As PBS has consistently stated, following receipt of a complaint alleging inappropriate conduct by Mr. Smiley, PBS hired an independent law firm to conduct an investigation. The ongoing investigation, which included a lengthy interview with Mr. Smiley, revealed that he had multiple sexual encounters with subordinates over many years and yielded credible allegations of additional misconduct inconsistent with the values and standards of PBS. That is what led PBS to the decision to indefinitely suspend distribution of Mr. Smiley's program," the statement added.
"The notion that PBS' decision to suspend distribution of the program was made for any reason aside from Mr. Smiley's own behavior is ridiculous and false," Byrne said.
Smiley's suit seeks damages and attorneys' fees.
Smiley, 53, has repeatedly denied any misconduct.
"To be clear, I have never groped, coerced, or exposed myself inappropriately to any workplace colleague in my entire broadcast career, covering 6 networks over 30 years," he wrote in a Facebook post in December.
"If having a consensual relationship with a colleague years ago is the stuff that leads to this kind of public humiliation and personal destruction, heaven help us," he added.
Smiley has since continued to defend workplace relationships. "There's so many relationships in this country that were started in the workplace," he told CNN's Don Lemon on "CNN Tonight" in December.
Smiley's show was produced by TS Media, Smiley's production company. Smiley is not employed by PBS. His show was known for addressing social justice issues, including race relations and poverty.
— CNN's Jackie Wattles, Julia Horowitz and Brian Stelter contributed to this report.