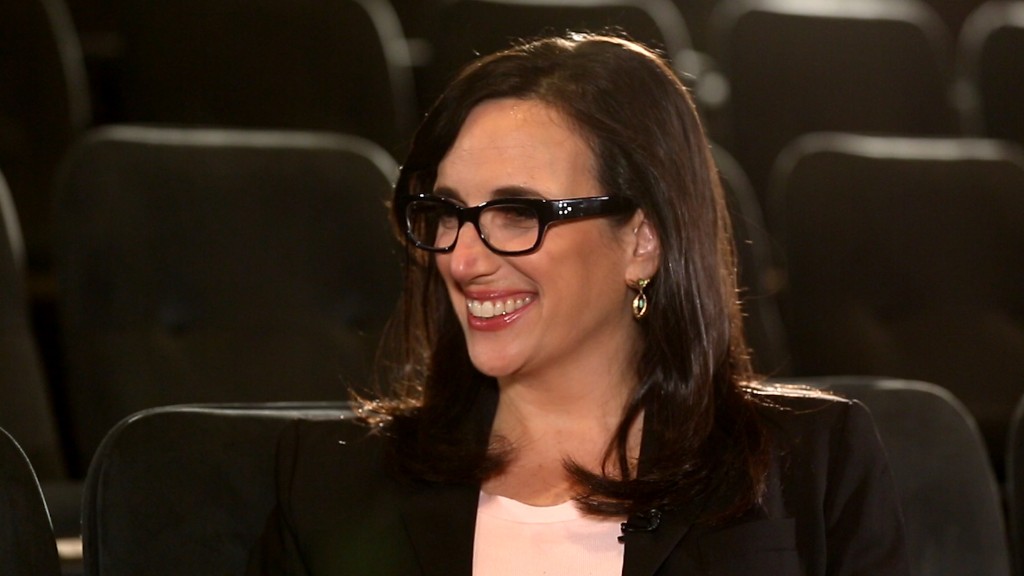 If you have kids you know you're on the hook for their spending, at least for a while. What you might not know is that you're also on the hook for their financial education, too.
With only 21% of parents regularly talking about money with their kids and only 10% interested in teaching them about managing credit cards or investing, according to a study from the money app BusyKid, it looks like parents need some help.
"We are trying to teach kids about something that they very rarely see: money," says Gregg Murset, founder of BusyKid. "Gone are the days you pull out a wad of cash. We swipe, tap, and it is all invisible and kids don't get it because they don't even see it."
His advises parents to take the old-fashioned piggy-banks and throw them away. He argues parents need to meet kids where they are today: online.
Here are three new apps that can help your kids -- and you -- learn how to earn, spend and save better.
Allowance 2.0
BusyKid, a money app for kids aged 5 to 15 and their parents, aims to streamline the allowance process into a consistent and concrete experience for kids and a learning opportunity for parents to show kids how to earn, save, spend and share their money.
Here's how it works: Kids track their chores or household goals on the app. One day each week the system tallies the work and allowance for that work is pulled from the parent's bank account and deposited in your kid's account.
"It's your kids' first job with direct deposit," says Gregg Murset, a financial planner who founded the app.
The money is then allocated into three categories: spending (that money can be transferred to a Visa card), saving (kids can save it in cash or buy fractional shares of stock) and sharing (this money goes toward the causes and charities of their choice).
When a child wants to buy fractional shares of stocks on BusyKid, the app uses a stock app called Stockpile to issue the shares.
BusyKid has a subscription fee of $14.95 a year (no matter if you have one kid or, like Murset, six kids). Each refillable Visa spending card is also $5.
Invest in a kid in your life
Stash, the digital investing app, has just launched custodial accounts. These brokerage accounts allow an adult to contribute money for a child under 18, by investing in stocks, bonds, mutual funds and other securities.
To the relief of parents' wallets everywhere, you don't have to be the kid's mom or dad to open a custodial account. The Cool Uncle's and Doting Auntie's money is welcome here — and may make for a better present than another piece of plastic.
"Custodial accounts serve a lot of purposes, including sharing your values of investing money and educating kids on how its done, but the most important thing is that you and the child are talking about money," says Brandon Krieg, co-founder and CEO of Stash. "It's a huge problem. This discussion isn't happening at home or school any more and we want to help drive the discussion."
The fees are similar to the standard Stash Invest: for balances of $5,000 or less, your first custodial account will cost $1 per month and additional custodial accounts will cost half as much — only $1 every two months. All custodial accounts with balances over $5,000 will cost 0.25% per year of assets.
And there are some tax implications. Unlike a 529 college savings plan, this is not a tax-deferred account. The first $1,050 of income, or capital gains, from the account is not taxed annually. After that, it's taxed at the child's rate. Any amount over $2,100 may be taxed at the custodian's higher individual income tax rate, according to the IRS.
While this money is meant help set kids up for life later — whether it is paying for college, starting a business or investing in a house — the custodial account does count as an asset for the child and can impact financial aid decisions.
Control for you, independence for them
GoHenry is a money app for kids aged 6 to 18 and their parents that was originally launched in the UK in 2012. The company is preparing for a spring launch in the US.
Children work on tasks or chores they've established with their parents and are paid for them from a parent-funded wallet account on the site. The child can then set savings goals, or put it on a Mastercard debit card, with limits available on where and how much can be spent. Parents and kids both get real time notifications of what is being spent.
"If I'm out with my 8-year-old I can change the debate from her, 'Can I have? Can I have?' to 'How much do you have on your card? What are your options?'" says Dean Brauer, a co-founder of GoHenry.
The app will have a subscription-based fee that is yet to be determined. (But GoHenry is offering free lifetime accounts to 1,000 of their earliest participants.)
"We teach our kids to read, and be nice, and how to swim, and ride a bike, but we don't talk about money," says Bauer. "There are teachable moments to talk about money from which we can all benefit."