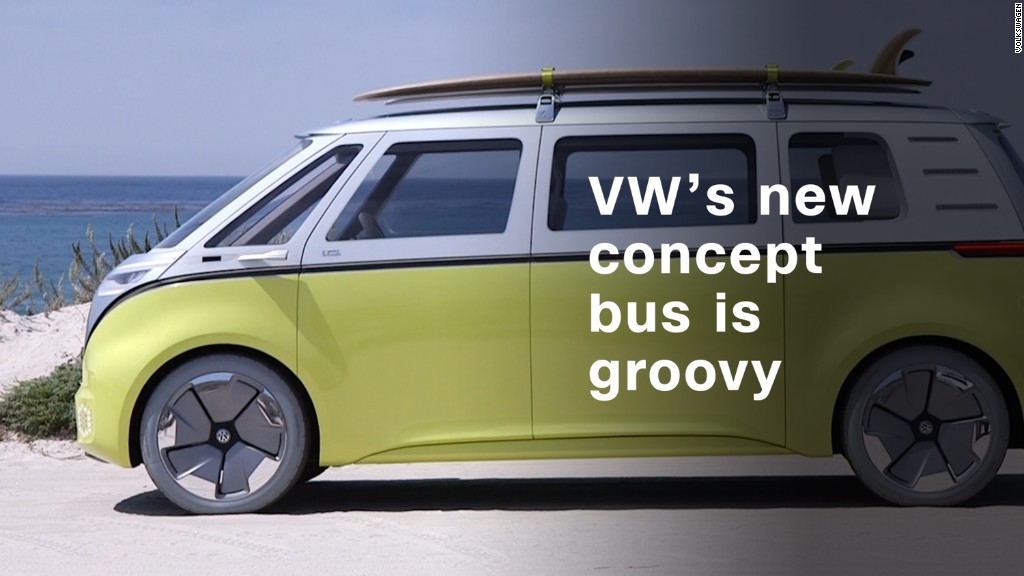 It's a good time to be a German autoworker.
About 120,000 unionized Volkswagen (VLKAY) workers just agreed to a deal that gives them a significant pay bump and, in some cases, six extra days off.
Volkswagen said the workers will get a 4.3% pay rise starting in May, and from 2019 an extra 2.3% bonus and more pension benefits. Night shift workers, and those caring for children and elderly relatives, can swap the new bonus for six extra days off.
If they do, they'll be entitled to about 45 paid days off each year, including public holidays.
Volkswagen Group -- which also owns the Audi and Porsche brands -- employs about 286,000 workers in Germany and 350,000 in other countries.
German workers are taking advantage of low unemployment and strong economic growth to flex their muscles at the negotiating table.
Volkswagen's agreement is similar to another deal the IG Metall labor union negotiated earlier this month with Mercedes-Benz owner Daimler (DDAIF) and more than 700 engineering firms in southwestern Germany.
That benchmark deal allowed workers to opt for a 28-hour work week for up to two years, before returning to the standard 35-hour week. It was designed to give families more flexibility to care for children and the elderly.
Volkswagen did not offer as much in terms of flexible working hours, but an IG Metall spokesperson called it "a better deal" because of the company's commitment to pay more towards pensions.
Related: Priceline's parent company is changing its name
Economists say the pay deals should be positive for growth, because they will encourage Germans to spend more.
"Why should you save at these low interest rates?" said Florian Hense, an economist at Berenberg bank. "More likely the income gains will actually be spent and end up in ... consumption of both domestic and imported goods."
Other German manufacturing workers can expect healthy pay deals this year, but not everyone will benefit.
"Workers in the services industries and in the rest of the eurozone will get smaller pay rises," noted Hense.
This is expected to keep inflation in check. And inflation in the eurozone is not expected to get close to the European Central Bank's target of just under 2% for at least the next two years.