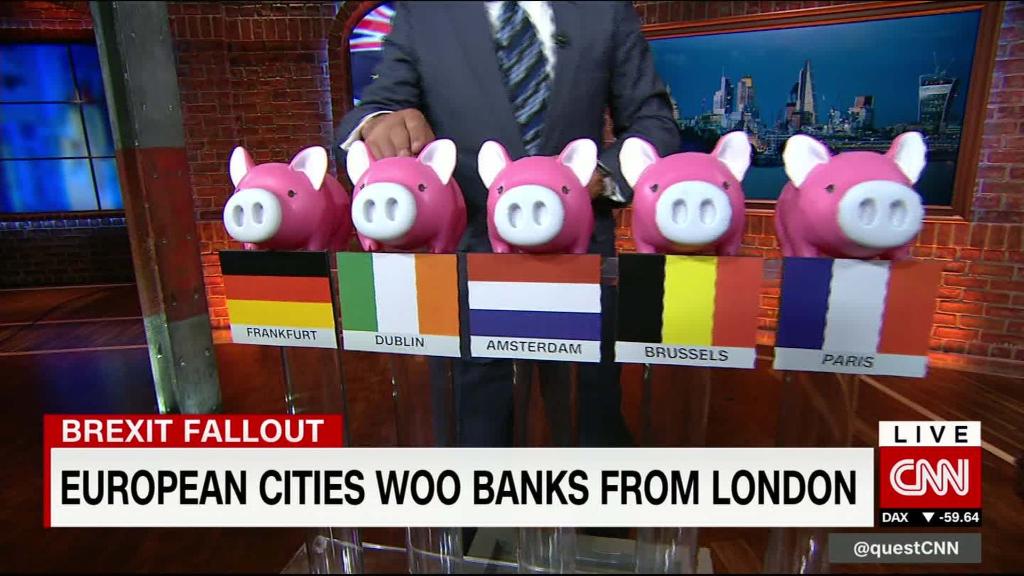 Britain has registered its first rise in unemployment since the Brexit referendum in 2016.
The increase in the jobless rate to 4.4% surprised economists, and the pound dropped by about 0.6% against the dollar as investors pondered whether the new data could delay the next rise in UK interest rates.
In the three months to December, 46,000 people were added to the unemployment tally, representing the biggest increase since early 2013. It took the total to 1.47 million.
Despite the rise, the unemployment rate remains just 0.1 percentage points above its lowest levels in decades.
Growth in the UK economy slowed last year, partly because of uncertainty over the outcome of negotiations on the future trade relationship with the European Union after Brexit takes effect in March 2019.
At the same time, British companies continue to create new jobs. There were 823,000 vacancies in the three months to January 2018, 70,000 more than at the same time last year.
"The significant number of unfilled vacancies means that the problem is more about not having the right workers available rather than the economy not creating enough jobs," said Yael Selfin, chief economist at KPMG in London.
Related: CNNMoney Brexit jobs tracker
The latest jobs report contained more bad news for British workers, confirming that living standards are still falling.
While inflation stood at 3% in December and January, wages grew by just 2.5%. That means workers are worse off than they were a year ago.
Economists have blamed the drop in real wages on Britain's decision to leave the EU. A slump in the value of the pound after the Brexit referendum pushed up the cost of imports.
Related: Brexit could still be a train wreck
Businesses are getting increasingly worried about the confusion surrounding Brexit and the lack of clarity about Britain's transition out of the EU, its biggest export market.
"I cannot stress enough the urgency with which we need clarity on any transition deal," Judith Hackitt, head of the UK manufacturing industry association EEF, said in a speech on Tuesday.
The worst case scenario, in which the UK drops out of the EU without a new trade deal, could cost the economy tens of thousands of jobs.
The financial sector could lose 75,000 jobs if there's no deal, according to consulting firm Oliver Wyman.
Japan warned last month that its banks, automakers and other companies could quit the UK if Brexit goes badly.
To add to the uncertainty felt by British consumers, Wednesday's jobs data showed there were 901,000 people working on so-called "zero-hours contracts," casual arrangements that allow employers to hire without guaranteeing hours of work. That's 20,000 more than in June 2017.