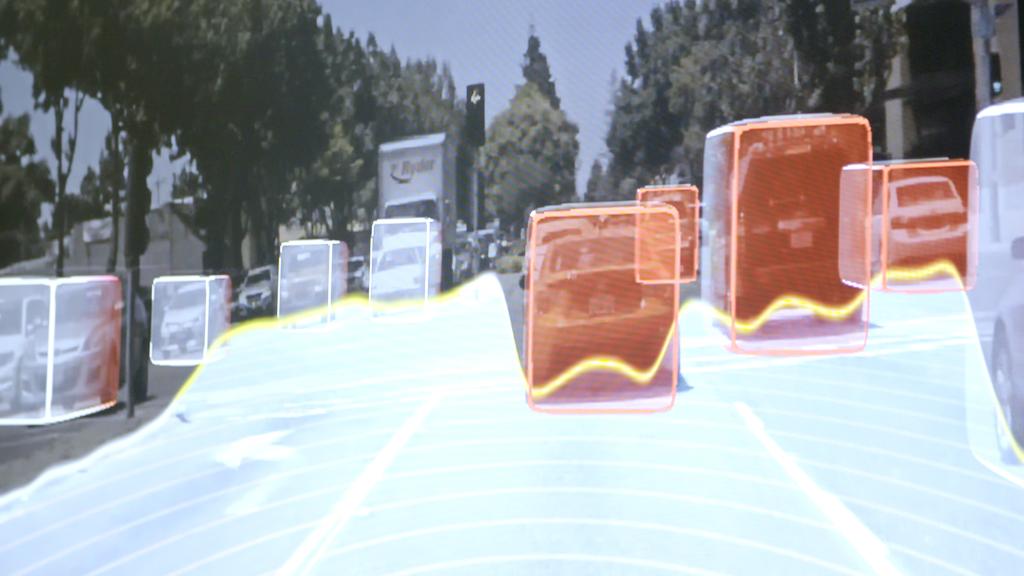 The most cutting-edge cars on the planet require an old-fashioned handwashing.
Car washes have been automated for decades, but companies developing fully autonomous vehicles must rely on a human touch to keep their cars and trucks in working condition.
There are a range of problems with putting a self-driving vehicle through a traditional car wash, experts say.
For example, soap residue or water spots could effectively "blind" an autonomous car. A traditional car wash's heavy brushes could jar the vehicle's sensors, disrupting their calibration and accuracy. Even worse, sensors, which can cost over $100,000, could be broken.
A self-driving vehicle's exterior needs to be cleaned even more frequently than a typical car because the sensors must remain free of obstructions. Dirt, dead bugs, bird droppings or water spots can impact the vehicle's ability to drive safely.
Avis, which has years of experience managing large fleets of rental cars, has been tasked with cleaning and refueling the self-driving van fleet of Waymo, the self-driving arm of Google's parent company. Avis modified three of its branches in the Phoenix area to tend to the Chrysler Pacifica vans.
"There are special processes that definitely require a lot more care and focus, and you have to clean [the vans] quite often," Avis chief innovation officer Arthur Orduña told CNN. "We give them the premium level of service that I don't think any vehicle globally is getting."
Related: How free self-driving rides could change everything
Orduña wouldn't reveal exactly how they're washing the vehicles. But other self-driving car companies such as Toyota, Aptiv, Drive.AI and Uber described to CNN that they use microfiber cloths along with rubbing alcohol, water or glass cleaner for manual cleanings.
For snowy and icy conditions, Uber has a worker apply windshield washer fluid with a squirt bottle to its camera lenses. A puff of air is then used to remove whatever residue remains.
Toyota primarily uses rubbing alcohol on a cloth to clean camera lenses, but sometimes turns to cleaning wipes. But May Mobility, a self-driving startup based in Ann Arbor, Mich., relies on a cloth and water for the entire vehicle.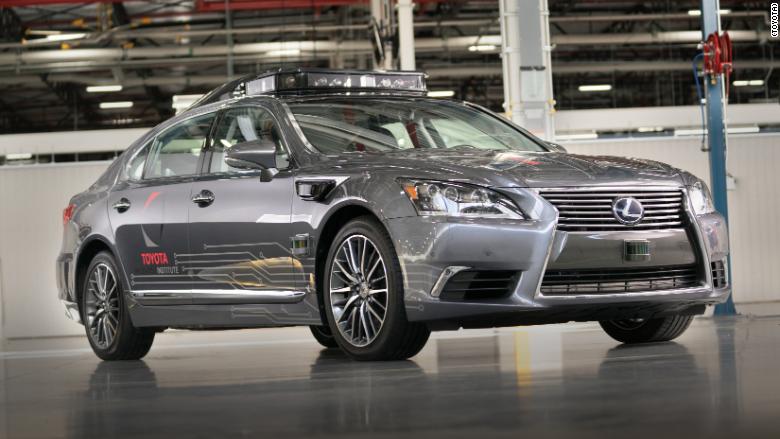 Meanwhile, some companies, such as Cruise, the self-driving group of General Motors (GM), are building sensor cleaning equipment into their vehicles. This should alleviate some need for manual cleaning.
Startup Seeva is developing similar technology to clean autonomous vehicles' sensors. Seeva already offers a system that heats washer fluid to as hot as 160 degrees, and sprays it on surfaces to clean bugs, dirt or ice.
But because autonomous vehicles can have dozens of sensors, Seeva CEO Diane Lansinger doesn't imagine products like this will be able to clean every camera, radar or LIDAR, a laser sensor that most experts see as essential for self-driving vehicles.
"For self-driving technology to scale, we can't have engineers paid $150,000 a year, running around the vehicles and wiping them down," Lansinger said. "It's going to be quite awhile before we get away from the manual care."