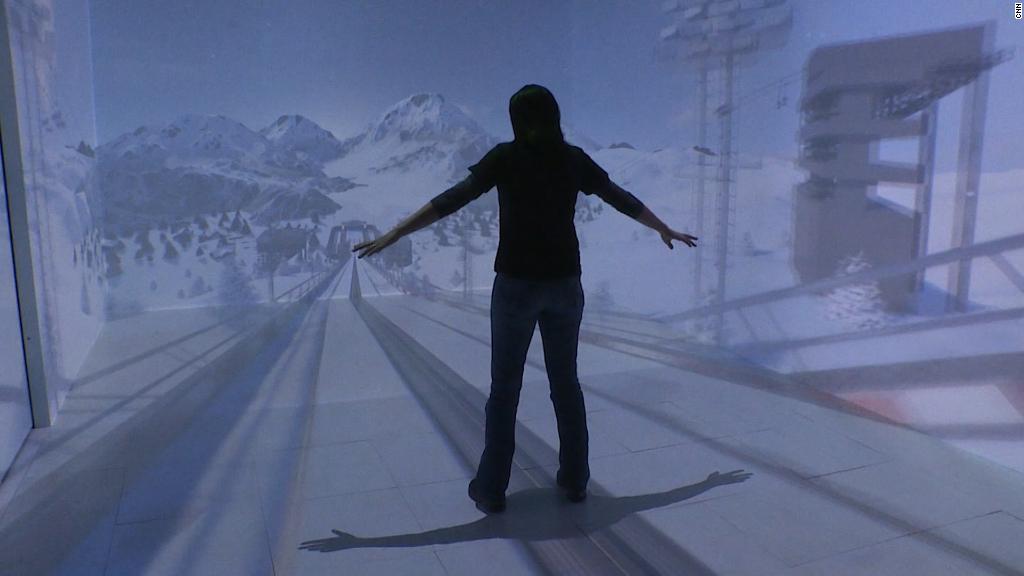 In 2011, NBC paid a total of $4.38 billion for the rights to the next four Olympics. Three years later it bought another six for $7.7 billion. At the time, the deals looked to many like a sure thing. Now, they have started looking like they could end up being more of a burden than a boon.
For years, the conventional wisdom in TV had been that even as younger viewers turned away from TV, live sports were invulnerable -- after all, the thinking went, people wanted to watch live sports, well, live.
In 2012, viewership of the London Games was up even though many viewers had already seen the results on social media. An average of 31.1 million people tuned in to watch the Games when they aired during prime time on a tape delay.
But in the past two years, even sports have fallen victim to the same trends plaguing the broader industry. First the NFL's ratings fell. Now we've seen that same drop hit consecutive Summer and Winter Games.
Viewership for the current Olympics on NBC is down 24% compared to Sochi among viewers aged 18-49, the age demographic most coveted by advertisers. (NBC notes that the demo is actually down only 15% when including viewers from both NBC and NBC Sports Network, which is airing prime time coverage of the Winter Games for the first time.)
But even the Opening Ceremony, which is typically a major draw, was down 8.6% from four years ago.
Related: Why gay Olympians Adam Rippon and Gus Kenworthy are marketing gold
While the Winter Games tend to be less popular than those in the summer, the 2016 Rio Olympics didn't fare much better.
Ratings then were down from 2012, and NBC reportedly had to issue advertisers "make-goods" in the form of free ad time because initial ads didn't reach the agreed upon number of viewers.
NBC, like all networks, makes money from advertising and "retransmission" fees it charges cable providers and local stations to air its content. Networks typically know what their retransmission fees are going to be, they're essentially baked into budgets, but advertising dollars aren't guaranteed and are less secure, especially in today's changing climate.
NBC, which is owned by Comcast (CCZ), said its national ad sales are actually up from Sochi from $800 million to $920 million.
Related: U.S. women's hockey: From fighting for better pay to fighting for gold
The last three Games have been profitable for NBC, and the 2016 Rio Games set a record Olympic profit of $250 million. The network expects to again make money off Pyeongchang.
Comcast Chairman and CEO Brian Roberts said in a CNBC interview that he would "absolutely" renew or extend NBC's Olympics contract.
"Our long-term Olympic rights agreement is the best in all of media. The Olympics have demonstrated the ability to assemble massive and diverse audiences on everything from broadcast television to Snapchat, and are uniquely suited to thrive in today's expanding media landscape," NBC Broadcasting and Sports Chairman Mark Lazarus said in a statement. "We are very bullish on our investment."
But the biggest question NBC faces isn't Olympics profitability right now -- it's what this year's poor ratings bode for profitability two years down the line, and four years, and so on.
One thing NBC points to is that the $12 billion rights deal extends to all platforms, including TV and digital.
According to NBC,13.9 million unique viewers have live-streamed content from these Olympics so far -- double the 6.3 million viewers that Sochi had at this point.
But even when combining TV viewers with those watching via a live stream, total viewership is still down. Prime-time viewing saw an 8% drop from Sochi.
Related: Why sponsors are breaking up with the Olympics
There are some factors this year that might not be an issue in subsequent Games.
American athletes have had a relatively poor showing in Pyeongchang, which has dampened enthusiasm among viewers here. The U.S. is currently ranked fourth in the global Olympic medal count with just 23 gold, silver and bronze medals. With only a handful of events left, Norway is dominating with 38 medals. In Sochi, Americans ended the Games leading the count, bringing home 28 medals.
Another issue is a change to men's hockey, which is typically one of the most popular Winter Games sports in the U.S. This year, the NHL didn't allow its players to compete in the Olympics, which meant less viewer interest -- and a missed opportunity for NBC to promote the NHL games it airs.
Both of those factors likely hurt enthusiasm and ratings this year. But the bigger issue is still the industry-wide problem of viewers turning away, and more gold medals and professional hockey players aren't likely to fix that.