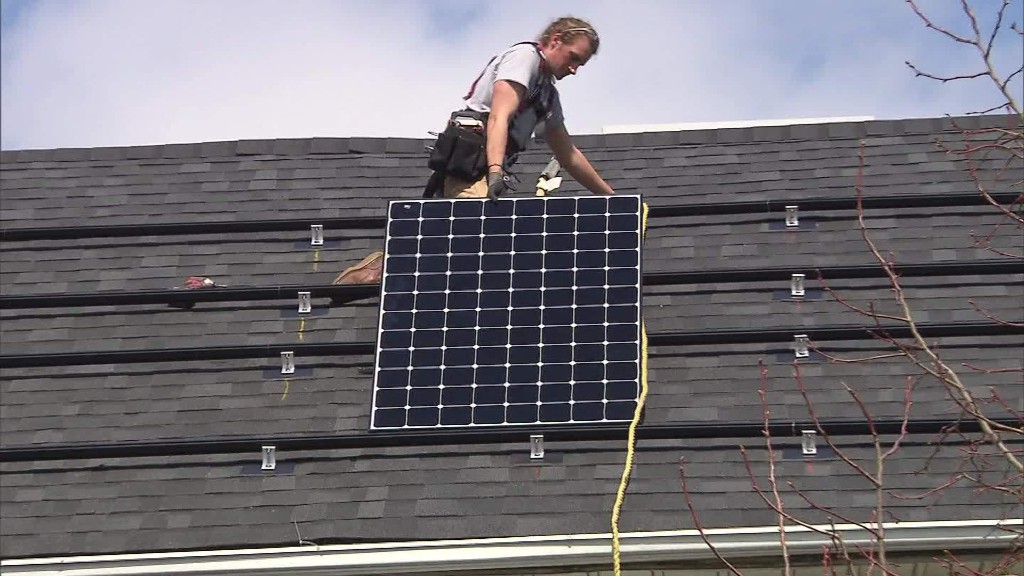 Americans feel great about the economy -- especially about finding a job and getting paid more.
Consumer confidence rose in February to the highest level since November 2000, according to the Conference Board, a business research organization that publishes a monthly survey.
The index hit 130.8% in February. That's night and day compared to the financial crisis (consumer confidence bottomed at about 27% in March 2009). Overall consumer confidence has gradually risen since then.
The share of Americans saying job openings are everywhere -- or "plentiful" as the survey says -- hit the the highest level, about 39%, since 2001. As of December, there were 5.8 million job openings in America, near a record high.
Related: 1 in 5 black men did not work in 2016, study says
And nearly 24% of those surveyed expect their income to rise in the next six months, the best level since 2001.
The survey affirms the U.S. economy's solid footing to start the new year. Unemployment remains at 4.1%, the economy has added jobs for nearly 90 consecutive months and wage growth is showing some nascent signs of life.
Americans shrugged off the recent roller coaster ride in U.S. stock markets. In early February, the Dow lost 1,300 points, or about 5.2%, in one week. It was the worst sell-off in two years. It was driven by fears about rising inflation and interest rates.
"Despite the recent stock market volatility, consumers expressed greater optimism about short-term prospects for business and labor market conditions," Lynn Franco, director at the Conference Board, said in a release.
It's anyone's guess where the economy is going in the future. But when confidence was last this high, it preceded the dot-com bubble bursting and the U.S. economy entered a brief recession.