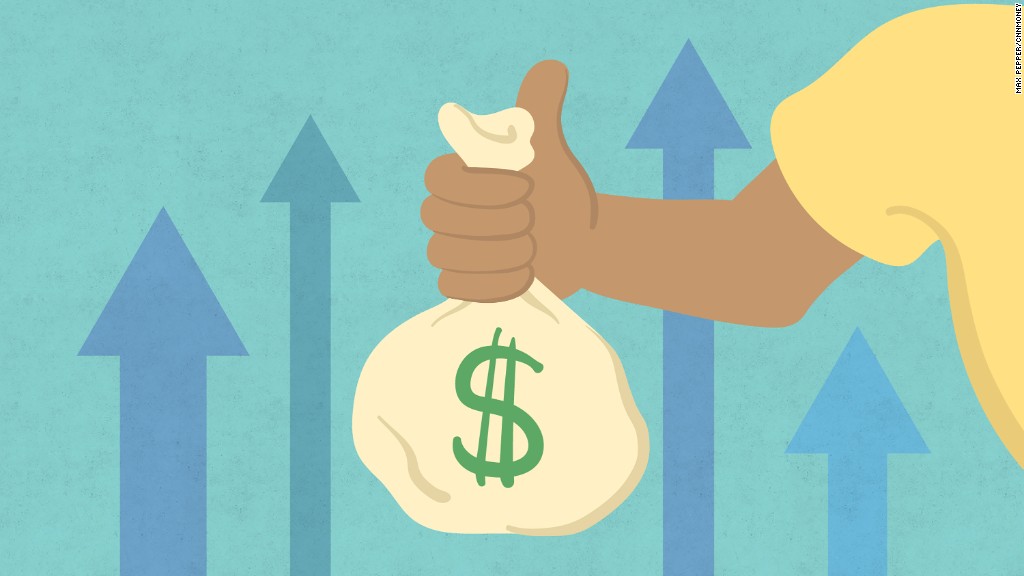 #TimesUp for the gender pay gap — at least in some workplaces.
In a recent survey of human resources executives from Challenger, Gray & Christmas, an outplacement service firm, 48% of companies say they're reviewing their pay policies with an eye toward closing the compensation gap between male and female employees.
Colleen Madden, director of public relations at Challenger, Gray & Christmas, said the survey was inspired by the ongoing conversation about women's equality in the workplace, one ignited in October when the #MeToo movement swept the nation.
Related: Men taking pay cuts won't fix the gender wage gap
"A lot of our customers were interested in what they should do with their sexual harassment policies, and then we thought the next movement likely would be pay parity," Madden says. "There's a demand for even further equality."
Research shows that women, on average, earn around 80 cents for every dollar a man makes.
The gap is even wider for women of color.
Some companies have sought to correct the imbalance among their own employees. After disclosing small differences in employee pay earlier this year, Citigroup announced it will give raises to even salaries between men, women and minority employees. At Salesforce, CEO Marc Benioff says the company has spent around $3 million to raise women's salaries so they're equal to men's.
Other companies like Whole Foods and Buffer have implemented salary transparency policies that eliminate the secrecy surrounding pay.
Related: The words we use to talk about the gender wage gap
Madden says the next step is for companies to plan what they'll do after they review their employee compensation policies. Should they uncover a pay gap between men and women, she says many human resources executives said they'd seek help from a third party — someone outside the company who can analyze the numbers and then chart a course forward. Still, others said they'd bring the issue to the company board, asking members to prioritize fixing the pay gap.
Of the companies surveyed, 17% said they do not have plans to review pay policies, and another 28% said their companies have already achieved pay parity.