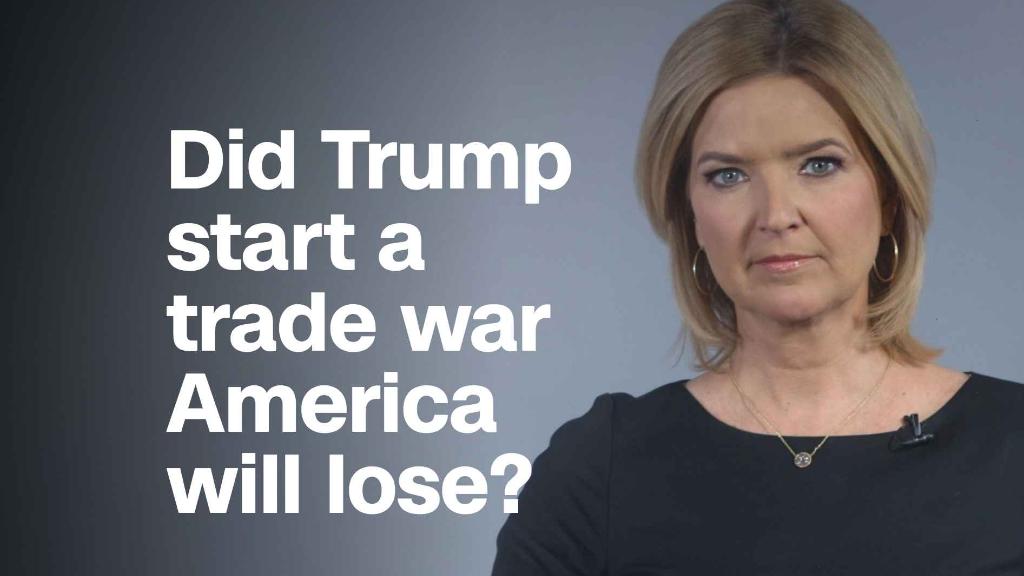 American steel and aluminum manufacturers are applauding President Donald Trump's plan to slap tariffs on imported metals. Pretty much everyone else is not happy.
Trump made the surprise announcement on Thursday: He wants a 25% tariff on imported steel and a 10% tariff for aluminum.
His goal is to bolster US production of the metals and combat unfair trade practices with the tariffs, which are taxes the government can place on imported goods.
But international competition is a big reason why aluminum and steel are cheap.
So while US steel and aluminum suppliers welcome less competition, companies that rely on the materials are warning that prices on everything from beer to cars will go up -- and jobs in a multitude of industries will be at risk.
Jim McGreevy, CEO of The Beer Institute, said a tariff on aluminum would cost the beverage industry millions and lead to thousands of layoffs.
Related: How Wall Street reacted to Trump's tariff plan
"According to third-party analyses, this 10% tariff will create a new $347.7 million tax on America's beverage industry, including brewers and beer importers, and result in the loss of 20,291 American jobs," McGreevy said in a statement.
Ball Corporation, a top supplier of metal packaging, urged Trump to reconsider.
"Aluminum can sheet and tinplate steel have no national security applications, and tariffs on them likely will have negative downstream impacts on food and beverage manufacturers, as well as increased prices for consumers," CEO John Hayes said.
Even Hershey, which uses aluminum foil to wrap its chocolate Kisses and steel to build plants, said the policy could "have a negative impact on the entire U.S. economy."
And The American Chemistry Council -- which represents companies like 3M (MMM), Procter & Gamble (PG), DuPont (DWDP) and ExxonMobil (XOM) -- warned the tariffs could make factories more expensive, slow innovation, and have "punishing" effects.
Car buyers could see prices go up "substantially," according to the American International Automobile Dealers Association, which was formed to advocate for free trade. The group also warned that retaliatory tariffs from other countries stand to burden American consumers by driving up the price of goods in general.
Officials across the pond have already threatened to implement such retaliatory tariffs on American-made denim, motorcycles, and bourbon. Many believe the tariffs could spark a trade war, with other countries applying their own, onerous tariffs on American exports.
But Trump is undeterred. He went so far as to declare that trade wars are "good" and "easy to win," and said he'd hit Europe back with tariffs on imported cars from companies like BMW and Volkswagen.
White House trade adviser Peter Navarro told CNN's Jake Tapper that he expects President Donald Trump to sign a measures by the end of this week or early in the next.