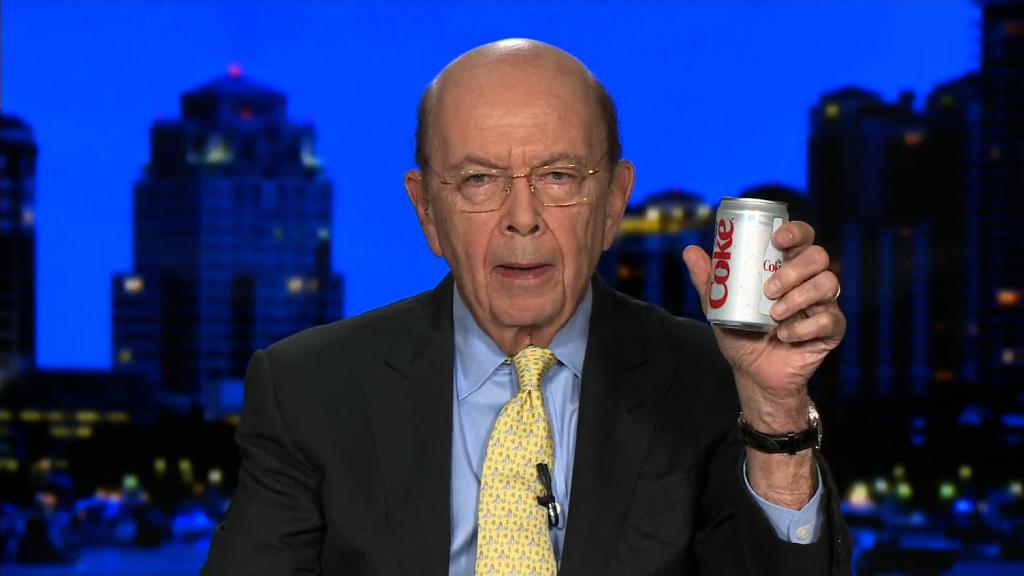 President Donald Trump has threatened to slap a new tax on vehicles made by European carmakers, a move he suggests would help reduce the trade deficit.
Trump issued his threat on Sunday, the latest salvo in a war of words sparked by his announcement of tariffs on steel and aluminum imports. Europe said it would respond to that with tariffs on bourbon, denim and motorcycles.
"We will simply apply a Tax on their Cars which freely pour into the US. They make it impossible for our cars (and more) to sell there. Big trade imbalance!" Trump tweeted on Sunday.
Analysts said that a lack of detail made it difficult to assess the tweet from Trump, who has in the past proposed a 35% tax on German cars.
"Trump's tweet comes across as very emotional, and not very well thought through," said Ferdinand Dudenhöffer, a professor who leads the Center for Automotive Research at Duisburg University. "But because Trump makes policy with threats, this threat is dangerous."
Still, there are three big reasons why such a move is deeply flawed.
1. No legal basis
The first hurdle that Trump would face is the legality of the tariffs. Trump justified the steel tariffs by citing a threat to US national security, an argument experts say would not hold water with reference to cars.
"There is no legal justification," said Sherman Robinson of the Peterson Institute for International Economics, who added that new tariffs would be immediately challenged at the World Trade Organization (WTO).
Joshua Meltzer, a senior fellow at the Brookings Institution, said the dispute would take years to resolve, but "there would clearly be a finding of violation" by the WTO that would give the EU the right to retaliate against the US.
"The US has made commitments in terms of its automobile tariffs," said Meltzer. "Raising them unilaterally is inconsistent with those commitments."
2. Widespread havoc
The move would threaten to wreak havoc on the global auto industry, which has built supply chains that crisscross national borders and limit the effectiveness of blunt instruments such as tariffs.
BMW (BMWYY), for example, builds hundreds of thousands of cars each year at its massive factory in South Carolina, the company's biggest in the world. The German automaker produced 371,000 vehicles last year in the US, 16,000 more than it sold there, according to Germany's Center for Automotive Research.
Mercedes-Benz, which is owned by Daimler (DMLRY), built nearly as many cars in the US as it sold in the country. Both automakers, which have invested billions in the US, export cars made there to other markets -- and they could be hurt by any retaliation from America's trade partners.
Meanwhile, American automakers could be hurt by tariffs on cars made abroad. GM (GM) sold 3 million cars in the US last year, but it made just 2.2 million vehicles in the country. That means it imports thousands of models each year.
"It would be extremely difficult to decide what is in fact a European car," said Robinson. "It will mess up the industry globally."
3. Damage to America
Analysts said that trade measures targeting auto parts would be even more disruptive than tariffs on completed cars. It is common for auto parts to cross several national borders before reaching the final assembly line.
"Anything that disrupts those supply chains is very damaging," said Robinson. "It cannot be in US interests to touch any of those value chains."
The fallout from new tariffs would be difficult to contain. The US has become an attractive destination for investment, with companies such as Toyota (TM) choosing it as a place to build cars and export them to other markets.
"Once you start going down this path ... you damage the whole investment environment," said Meltzer. "There are losers on all sides."
Experts said negotiations with the EU could yield better results. Cars built in America currently face a 10% tariff when they enter the EU, while vehicles shipped from Europe to the US are charged 2.5%.
Tariffs would do nothing to make US cars more competitive in European markets. But getting the EU to drop its tariffs below 10% would help American models appear more competitive.
"That is exactly the kind of thing you would discuss with the EU," said Robinson.