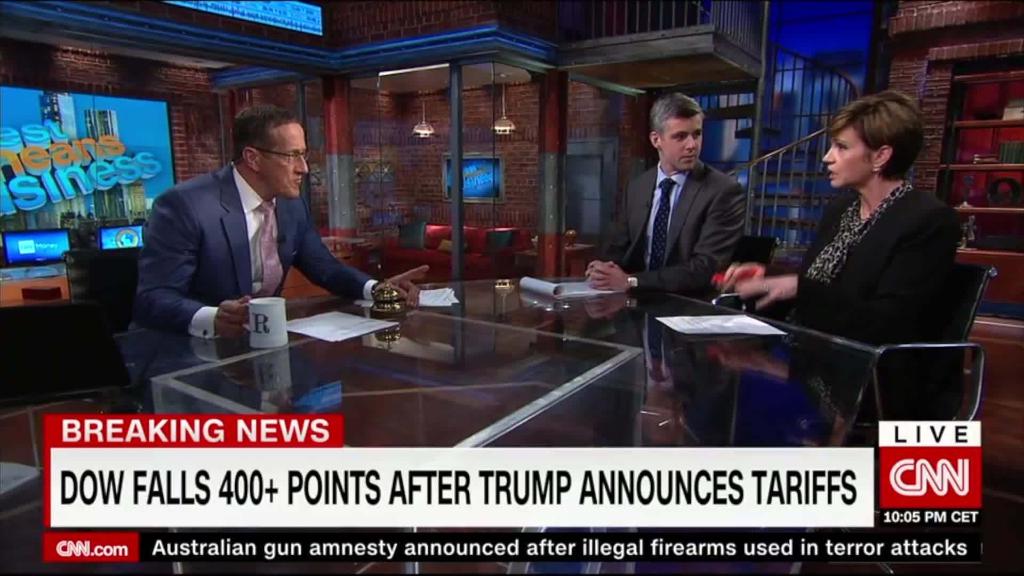 Tariffs became the word of the week last week.
The president wants to impose a 25% tariff on steel imports and a 10% tariff on aluminum imports. The announcement got people talking about the potential of a trade war.
The IRS was also busy last week: It unveiled a revised withholding calculator along with a new version of its withholding worksheet.
Here's what it all means for your wallet.
TARIFFS: AN EXPLAINER
First things first, what exactly is a tariff?
A tariff is a tax or duty that the government places on a class of imported goods (tariffs on exports are very rare).
So how could tariffs lead to a trade war? Well, it could cause other countries to retaliate against the US with their own trade barriers. This could kick off a string of tit-for-tat responses that escalate global tensions.
Here's a quick guide that answers all your questions about potential tariffs and their impact.
What does it mean for you? For starters, it could lead to higher prices.
Companies that rely on the materials are warning that they might have to raise prices and cut jobs. For instance, the CEO of The Beer Institute said a tariff on aluminum would cost the beverage industry millions and lead to thousands of layoffs.
The American Chemistry Council warned the tariffs could make factories more expensive, slow innovation, and have "punishing" effects.
If all this is making you want to drown your sorrows in some chocolate, we have more bad news for you.
Hershey, which uses aluminum foil to wrap its chocolate Kisses and steel to build plants, said the policy could "have a negative impact on the entire US economy."
Read the full story on what corporate America is saying about Trump's tariffs by CNN's Jackie Wattles.
HEALTH CARE DELIVERED ON YOUR DOORSTEP?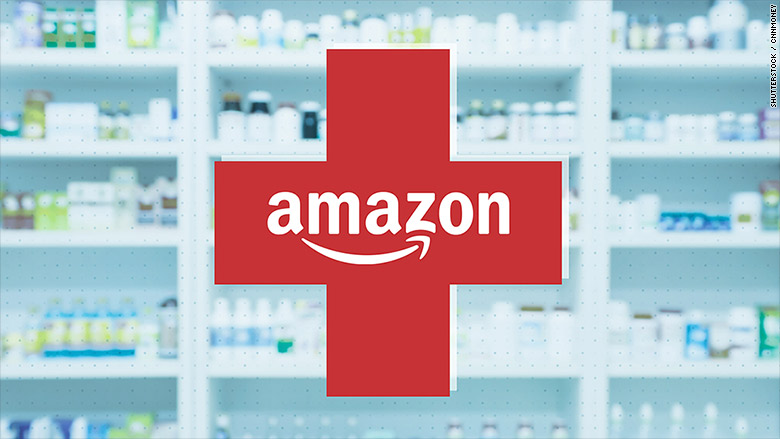 It's no secret health care is expensive. Amazon is trying to change that. The retailer has rolled out a line of private label over-the-counter medicines and is building a business selling a wide array of medical supplies to doctors, dentists and hospitals.
Health costs can be particularly high for people with pre-existing conditions. CNN's Tami Luhby explains that the White House is taking steps to lower premiums, increase choice and foster competition in the health insurance market. Good news, right? Well, the changes are coming largely at the expense of millions of Americans with pre-existing conditions.
CHECK YOUR PAYCHECK
You've (hopefully) by now seen a change in your paycheck thanks to the new tax law Congress passed at the end of 2017.
If you're getting a little extra take-home pay now, that's great news. But you should still check to make sure you're not getting too much of a pay bump (or too little).
The new law lowered most income tax rates, but it made a lot of other tax changes too. To help you figure out if you're getting the right amount of taxes withheld, the Treasury Department and the IRS put out a revised withholding calculator and an updated version of its withholding worksheet. CNN's Jeanne Sahadi breaks it all down for you.
Speaking of finances, since most of us are on the hook for saving for our retirement on our own (bye, bye pensions), it might be nice to have a professional help us out to make sure we're on the right track. But a financial adviser can be pricey. Here's how to know if it's really necessary to pay a financial adviser.
YOUR BUDGET, YOUR FUTURE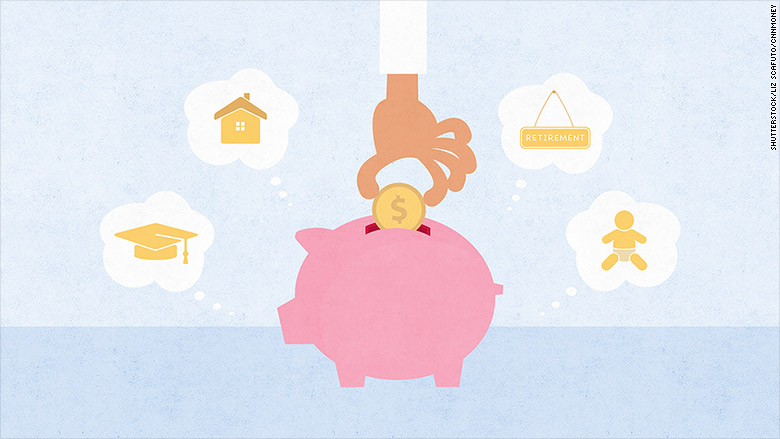 It's been a long winter, so if you've started planning your summer getaway already we don't blame you. But first, let's make some spending room for your vacation.
Forget skipping your lattes or your Sunday matinee habit. If you want to see some significant savings, you have to take an ax to the bigger parts of your budget: We're talking housing, transportation and food. Here's your guide on how to save money on the biggest expenses in your budget.
If you are considering taking the leap into homeownership, make sure it makes financial sense. Read the latest Money Moves column on Renting vs. buying: What can you afford?
If you've already taken a scalpel to your spending, another way to increase your cash flow is to make more money. But that's easier said then done. Getting a new job often brings a higher salary, but getting promoted at work can also result in a bigger paycheck. Here's a four step plan to getting a promotion at work.