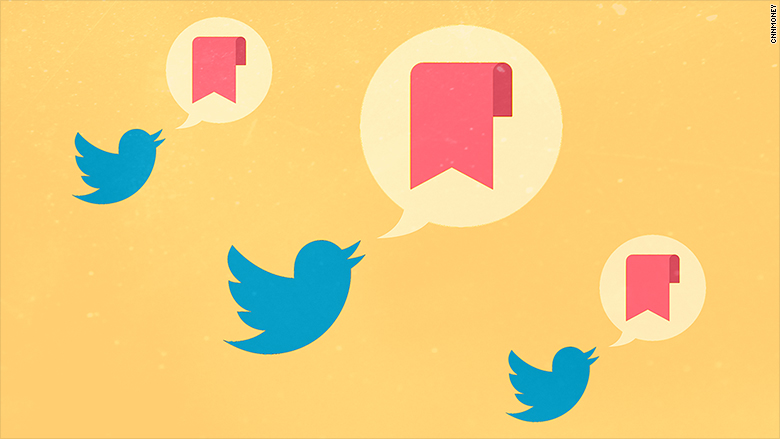 Twitter is attempting to shift the narrative around how women are treated on its platform, but some women who've been viciously attacked on the site say the company hasn't put enough muscle behind protecting vocal female users.
During the Oscars, Twitter ran a TV ad featuring the words of queer poet Denice Frohman alongside a series of women, including filmmaker Ava DuVernay and actress/producer Issa Rae.
"I heard a woman becomes herself the first time she speaks without permission," the ad begins. It finishes with the hashtag #HereWeAre.
The campaign is intended to spark positive conversation around the strength of women. But some women who spoke with CNN about the ad say the problem is too complicated to be fixed by a single commercial.
"I loved the poem but would have preferred to see the money spent on that ad go to the staff and resources needed to make their platform a safer space for women," Nani Jansen Reventlow, a human rights lawyer, told CNN.
Twitter has said the ad is its "biggest single ad spot buy," but the company declined to share how much it cost. It comes days after CEO Jack Dorsey issued a mea culpa about harassment and misuse of the platform. He asked the public to help the company evaluate the health of Twitter conversations -- a move that many said was long overdue.
Related: Twitter wants help measuring its 'health'
On Friday, the company published its latest diversity report, which revealed that women still make up only 38% of its overall workforce. That's up from 37% one year prior.
Twitter has long been in the spotlight for allowing harassment against women to exist on its platform. In 2014, actress Jennifer Lawrence's leaked nude pictures were widely circulated on Twitter. Two years later, comedian Leslie Jones took a temporary hiatus from the site after being attacked with racist and sexist tweets.
Last year, feminist and pop culture writer Lindy West quit Twitter, calling the platform a place where "men enjoy unfettered, direct access to my brain so they can inform me, for the thousandth time, that they would gladly rape me if I weren't so fat."
Reventlow, who has written that the online harassment of journalists is a threat to democracy, said "Twitter's recent efforts to step up its work to address online harassment -- and many other online platforms -- seriously lags behind addressing online harassment of women."
Lauren Duca, a Teen Vogue columnist who has been a frequent troll target, called the Twitter ad "absurdly exploitative."
"To capitalize on the power of the women's movement while doing next to nothing to combat the toxic harassment that routinely works to silence our voices on their platform is beyond disingenuous," she said. "I'd be more moved by an ad for BP oil featuring a duck splashing around in a bathtub."
Twitter declined to comment on the backlash to the ad. However, its CMO Leslie Berland tweeted on Monday: "We want women to feel safe on Twitter, and we need to do so much better here. We're working both on our technology and our policies to address the issues that we know are still impacting your experience here."
Like #MeToo and #TimesUp, Twitter intends #HereWeAre to lift up the voices of women.
The hashtag originated from a tweet by Berland remarking on the lack of female speakers at this year's CES conference. A week after her tweet, Berland announced that she assembled an all-female panel called #HereWeAre ahead of the January trade show.
Related: Twitter just had its first profitable quarter
Twitter said it's seen a 50% increase in conversation around women's rights in the past six months.
University of Maryland law professor Danielle Citron, who studies online harassment, said there's a disconnect between the outside perception of Twitter and harassment and what's happening internally. Citron has been working closely with Twitter's trust and safety team on issues of online harassment for more than two years.
"I'm not a cynic about [the ad]," she told CNN. "It's reflective of who the safety team is and I'm encouraged by it."
Citron said she's seen "some pretty seismic change" in how seriously the company is taking harassment issues compared to its early years.
But Brianna Wu, a game developer who is a frequent target of online harassment, said the problem is far from fixed.
"We are still seeing very hostile environment for women on Twitter, particularly women of color and transgender women," said Wu. "I get emails every day from people asking for advice when Twitter fails to enforce its own terms of service."