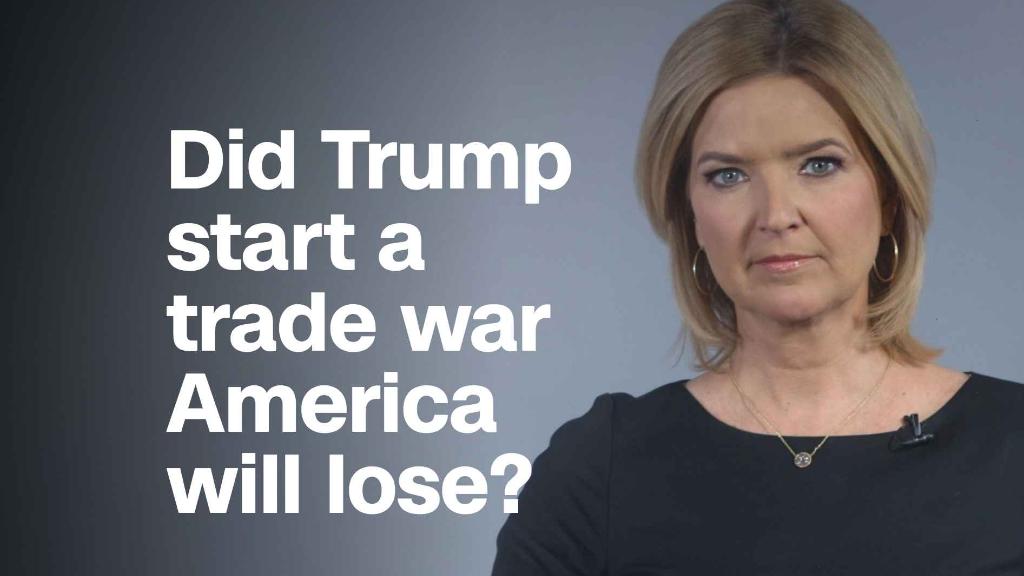 The European Union has given details of more American products it could hit with tariffs in retaliation for President Donald Trump's plan to tax imports of steel and aluminum.
European Trade Commissioner Cecilia Malmström said the bloc is considering new tariffs on products including orange juice, bourbon, denim, cranberries, peanut butter and motorcycles.
The trade official said the full list of targets, which will also include American steel, and more industrial and agricultural products, would soon be made public.
Malmström described the Trump administration's plan to impose tariffs of 25% on foreign steel and 10% on imported aluminum as "deeply unjust" and a threat to European workers.
If Trump moves forward with the tariffs, Malmström said the EU would challenge them at the World Trade Organization (WTO).
The US has sought to justify its plan on national security grounds. Malmström said the EU has serious doubts about that rationale, describing the metal tariffs as "an economic safeguard measure in disguise."
Malmström said that any response from Europe would be "proportionate" and comply with WTO rules. She said new tariffs could be implemented in a matter of months.
With tensions running high between the US and EU, analysts have warned that the spat could devolve into a tit-for-tat trade war that would cause prices to rise and damage economic growth.
Trump threatened over the weekend to respond to any new EU trade barriers with a tax on vehicles made by European carmakers.
Donald Tusk, president of the European Council, responded Wednesday by saying that Trump was wrong about trade wars being easy to win.
"The truth is trade wars are bad and easy to lose," said Tusk, who added that the EU's goal was to "keep world trade alive."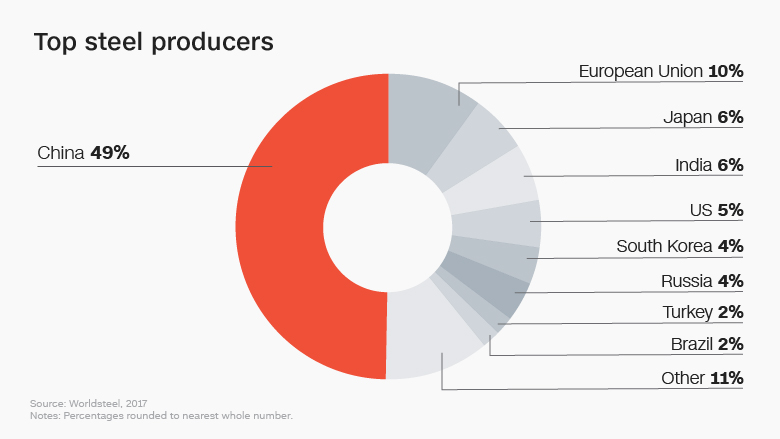 The 28 nations in the EU produce 10% of the world's steel. EU trade officials are worried that jobs would be at risk if steel that would have otherwise been sold in the US is diverted to Europe, pushing down prices.
The US is the world's top steel importer. The value of steel shipped into the US was just over $29 billion in 2017.
China, which produces roughly half of the world's steel, has in the past been accused of dumping the metal on other markets, pushing down prices, forcing rivals out of business and killing thousands of jobs.