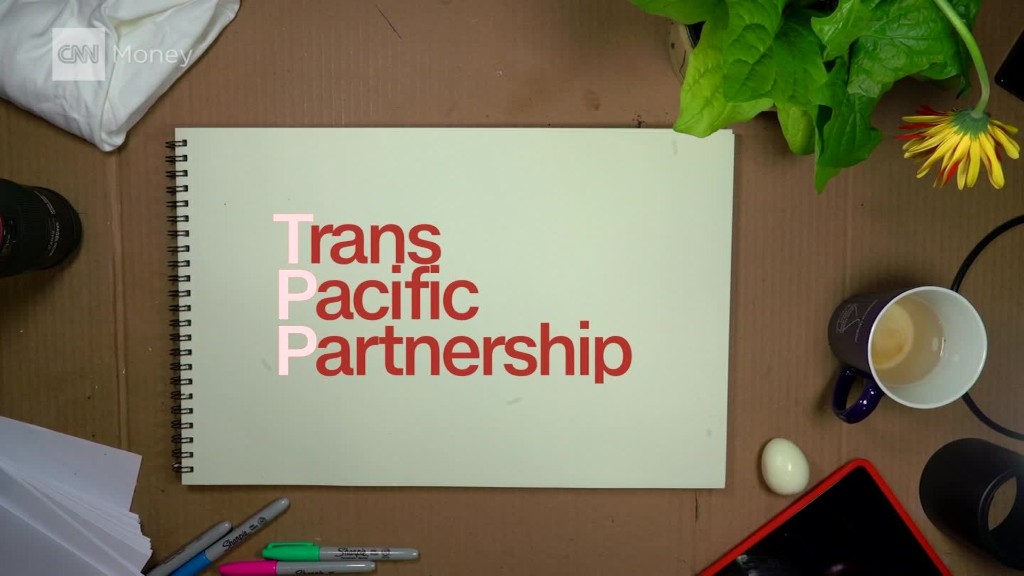 President Trump is going one way on trade. The world is going very hard in the other direction.
Trump imposed tariffs on steel and aluminum Thursday only a couple hours after 11 nations signed the Trans-Pacific Partnership, a sweeping trade agreement that was once thought to be dead after Trump withdrew the United States from talks.
Leaders from Mexico, Canada, Japan and other nations officially signed TPP on Thursday at a ceremony in Santiago, Chile.
TPP's revival stands -- and its very nature as a multi-country trade pact -- defies Trump's trade views. His administration has sought one-on-one trade pacts, initiated dozens of trade investigations and started to renegotiate existing deals.
In January 2017, Trump withdrew the United States from TPP discussions before it became law, arguing that it was an unfair deal for the country. At the time, some leaders, such as Japanese Prime Minister Shinzo Abe, declared TPP "meaningless." But eventually, world leaders revived the agreement that encapsulates 14% of the global economy.
The TPP countries are Australia, Brunei, Chile, New Zealand, Peru, Singapore, Vietnam, Japan, Malaysia, Canada and Mexico.
Some of these countries -- particularly Japan, Mexico and Canada -- may get entangled in a tit-for-tat trade war with the Trump administration. It imposed a 25% tariff on steel and a 10% tariff on aluminum from all countries except Canada and Mexico. Despite their exemptions, Trump has hinted they may be subject to the tariffs if there isn't major progress in the renegotiation of NAFTA, the three-nation trade pact. So far, Mexico, Canada and the United States have made little progress after seven months of negotiations.
Japan accounts for 5% of US steel imports, double the share from China, the world's largest steel producer. Although there is widespread agreement that China has produced and exported too much steel worldwide, other nations and even Republican leaders on Capitol Hill asked Trump not to impose the tariffs, fearing it would risk retaliation.
Trump said the tariffs would take effect in 15 days.