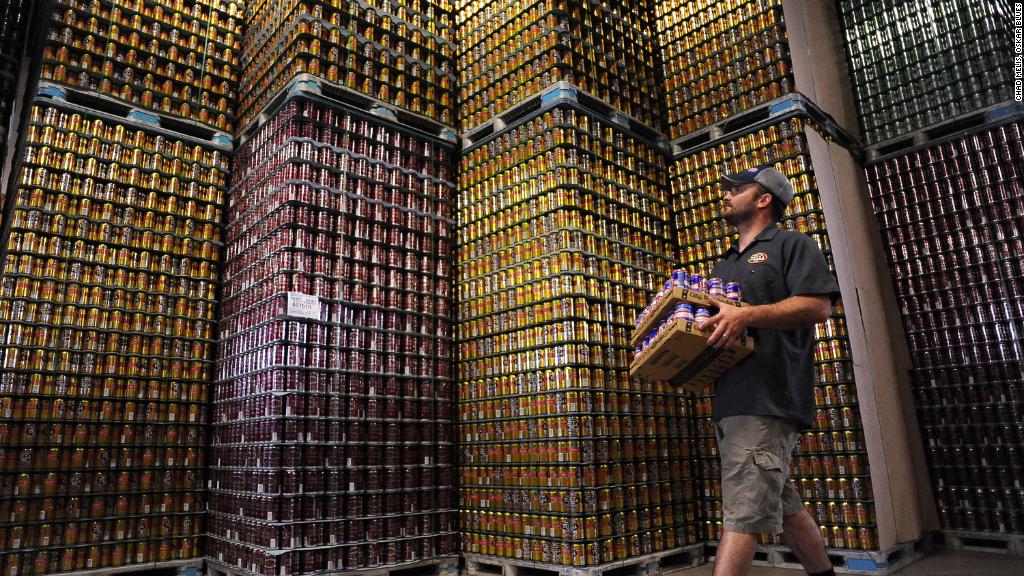 The jobs recovery is broadening out and benefiting all Americans.
There is a lot to like about the stellar February jobs report. But its most impressive takeaway is that people in traditionally blue collar and white collar industries got new jobs last month.
Of the 313,000 jobs that were added last month, 92,000 were in the construction and manufacturing sectors. Another 50,000 were from retailers that were hiring.
"Blue-collar sectors drove these gains, led by mining and construction. Manufacturing is now outpacing the economy overall, and even retail had a strong February," said Jed Kolko, chief economist with job search site Indeed, in a note titled "Almost Nobody Left Behind in February's Jobs Report."
The "professional and business services" sector also added 50,000 jobs. This group includes many office jobs -- lawyers, accountants and advertising and marketing people, for example.
The financial services sector added 28,000 jobs, led by the insurance industry as well as Wall Street jobs in the commodities contracts, securities and investment businesses.
"The breadth of these job gains is really remarkable and it really shows that the rising tide is lifting all boats," said Katie Nixon, chief investment officer for Northern Trust Wealth Management.
Related: A flood of job hunters are back in the labor market
For these reasons, Nixon and several other experts that CNNMoney spoke to Friday described the latest jobs number as a "Goldilocks" type of report. Not too hot. Not too cold. Just right.
"The roaring labor market brought more people back to work," Indeed's Kolko said in his report. "Best of all, the long-term unemployment rate is down to 2008 levels. The benefits of recent job growth are widely shared."
Wages also continued to grow -- albeit at a more subdued pace of 2.6% over the past 12 months.
That's still a healthy pay raise for workers, especially since consumer prices are only up 2.1% in the past year. But the wage increase was a little lower than January.
Related: Dow surges on strong jobs report
Of course, there are still some concerns that job gains could eventually moderate.
Some employers are finding that the applicants for job openings don't have the necessary experience or education needed for the positions they want to fill. That's especially the case for homebuilders.
"Job openings in the construction industry remain at historic highs. It is now a matter of providing necessary skills to go into the industry," said Lawrence Yun, chief economist of the National Association of Realtors , in a report.
But Nixon added that many consumers and businesses may have been spending more in the past few months and that employers have ramped up their hiring in anticipation of tax reform.
Bodhi Ganguli, lead economist at Dun & Bradstreet, isn't concerned about consumers and businesses getting ahead of themselves either.
Ganguli noted the strong job gains across the board for many industries as evidence that the job market is getting back to normal.
"There is staying power for the economy. People are coming back into the labor force," he said.