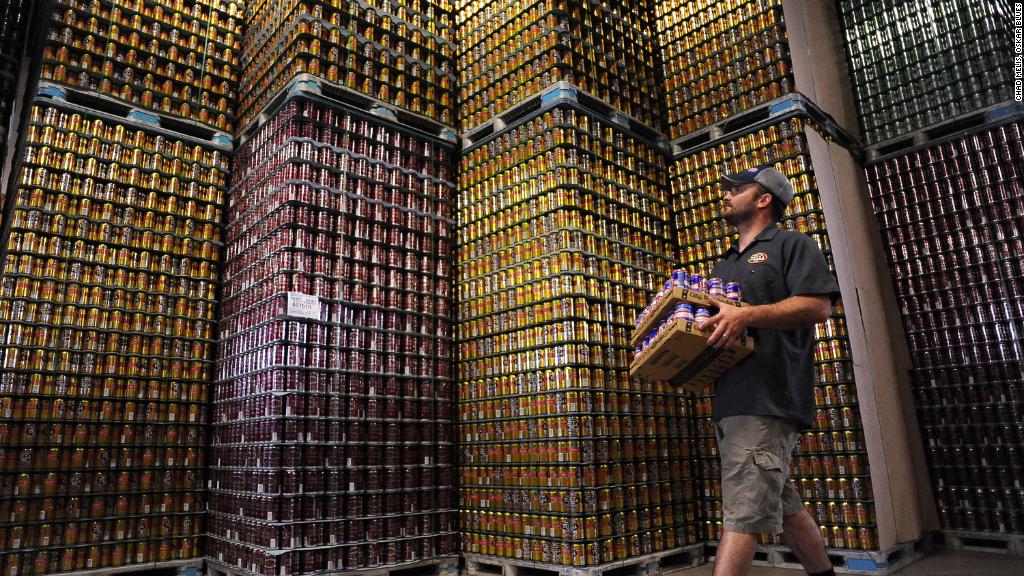 American businesses are on a hiring spree.
The US economy added 313,000 jobs in February. That was much stronger than economists expected and the biggest gain since July 2016, according to Labor Department figures published Friday.
"The headline number is pretty outstanding," says Cathy Barrera, chief economist at ZipRecruiter, a job recruitment site.
The unemployment rate stayed at 4.1%, the lowest in 17 years.
Wages grew 2.6% compared with a year earlier, a few notches below the pace in January. That delighted investors: The Dow opened up 150 points.
Related: Dow surges on strong jobs report
More modest wage growth cools fears about inflation and rising US interest rates, both of which spooked the markets last month. The initial wage growth figure from January was revised down a notch, too.
In the first two months of the year, the United States has already added more than half a million jobs. February also marked the 89th consecutive month of job gains, the longest streak since the Labor Department began keeping track in the 1940s.
More Americans are coming off the sidelines and into the job market. The participation rate, which reflects people who are working or looking for a job, registered its best one-month gain in nearly eight years and is at 63%. The rate has been in long-term decline for several reasons, including Baby Boomers retiring.
"We're heating up, but there's still plenty of room to pull more Americans back into the workforce," says Guy Berger, chief economist at LinkedIn. "We still have more room to run for this expansion."
Job gains for December and January were both revised higher, and new positions were added across industries in February.
Manufacturing businesses hired 31,000 workers. Banks and financial institutions added 28,000 jobs. Construction gained a robust 61,000 employees. Even mining firms, a job-losing industry in recent years, hired 9,000 workers.
Related: Tariffs, Trump and trade wars: Here's what it all means
The good news on jobs stood in contrast to major concerns from business owners and advocates about the steel and aluminum tariffs that President Trump announced Thursday for all countries except Canada and Mexico.
Economists have warned that industries that use steel and aluminum — from car companies to craft breweries — could face significant job losses as a result of the tariffs. The Trump administration says costs will go up marginally and won't lead to widespread job cuts.
For now, though, the US job market remains the biggest strength of the economy's recovery from the Great Recession. The economy has grown, albeit slowly, for almost nine years, making this the third-longest period of growth in US history.