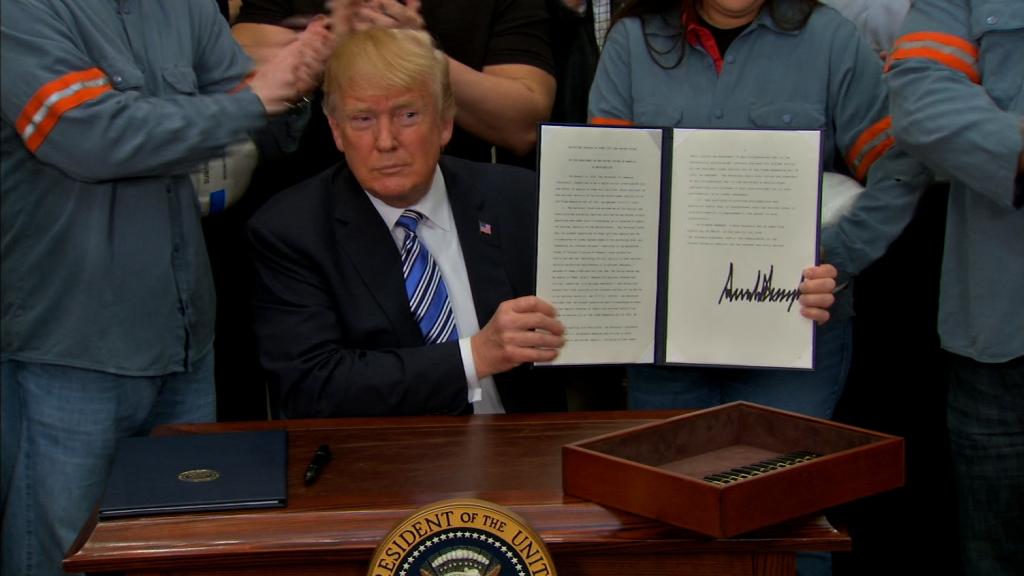 Treasury Secretary Steven Mnuchin says countries are already calling him to get out of President Trump's steel and aluminum tariffs.
"There will be a lot of high-level discussions as we proceed with this," he said Friday after touring a JetBlue facility in New York to celebrate the company's tax cut bonuses.
Canada and Mexico were left out, and Trump held out the possibility that other countries and American corporations could get exemptions, too.
Mnuchin said he's spoken to "many of my other counterparts already." He did not give details.
Trump signed an order Thursday imposing a 25% tariff on imported steel and a 10% tariff on imported aluminum, both to take effect in 15 days.
Related: Tariffs, Trump and trade wars: Here's what it all means
Mnuchin also said the Commerce Department will provide details in the next 10 days about specific products that could be exempt from the tariffs.
He said those exclusions would apply because "we can't make that product or there are national security issues."