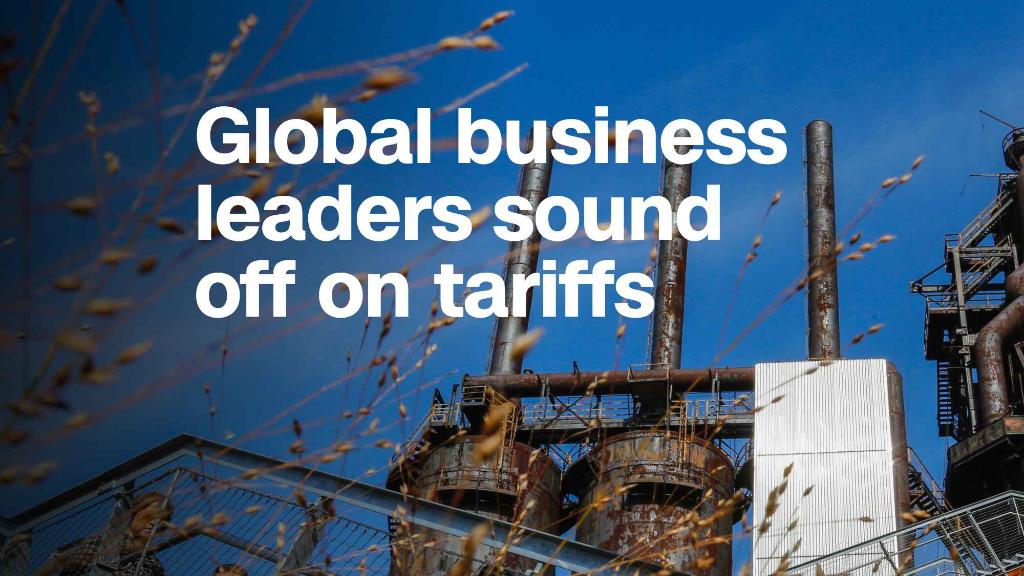 President Trump's steel and aluminum tariffs raise two big questions.
Are they legal?
And will it matter if they're not?
The first question is something of a toss-up. The Trump administration may have already answered the second.
Economists aren't sure whether the tariffs are legal. For one thing, no one knows yet how they will be applied.
Canada and Mexico were already granted exemptions, although Trump has hinted that he will cancel them if NAFTA renegotiation talks don't make progress soon. Trump has also left open the possibility that other countries will be excused.
"There's just a lot of uncertainty," says Paul Ashworth, chief US economist at Capital Economics, a research firm.
Related: Tariffs, Trump and trade wars: Here's what it all means
Countries can challenge other nations' tariffs through a panel of judges at the World Trade Organization in Switzerland.
In 2003, the WTO ruled that sweeping steel tariffs imposed by President George W. Bush were illegal. Bush had argued that imports were hurting American manufacturers. The WTO ruled that the Bush administration hadn't provided enough evidence to prove it.
Technically, Trump wouldn't have to remove the tariffs if the WTO declared them illegal. But such a ruling would mean the US would have no protection at the WTO if other countries imposed their own tariffs in retaliation.
A clause in the WTO rules allows countries to apply tariffs if national security is at stake. Trump says his steel and aluminum tariffs meet that standard because the United States has lost so many manufacturing jobs — 4.6 million just since 2000.
Many economists and business owners question the Trump administration's argument that foreign-made steel and aluminum — some of which goes into American-made cars, kitchen appliances and beer cans — is a risk to national security.
"This would certainly push the limits on that," says Robert Scott, a trade expert at the Economic Policy Institute. But Scott notes: "The WTO can't really force you to change your trade policy."
Related: 'A serious attack' — Major US trading partners blast Trump's tariffs
A WTO spokesperson said the organization has never ruled on a case involving national security. Countries have filed complaints about national security tariffs, but either the tariffs were dropped or the cases never proceeded. And none of those disputes were about tariffs as significant as Trump's.
The spokesperson also said the WTO has fielded some informal concerns from countries about Trump's tariffs, but no formal complaint. The tariffs take effect in two weeks.
WTO court cases typically take about 18 months to be resolved. Even if the WTO panel rules after that time that Trump's tariffs are illegal, Trump administration officials indicated last year that they may not care that much.
In the administration's 2017 Trade Policy Agenda, the U.S. Trade Representative's office, a wing of the White House, said that a WTO ruling against the United States would not "automatically lead to a change in U.S. law or practice."
The USTR declined to comment for this article.