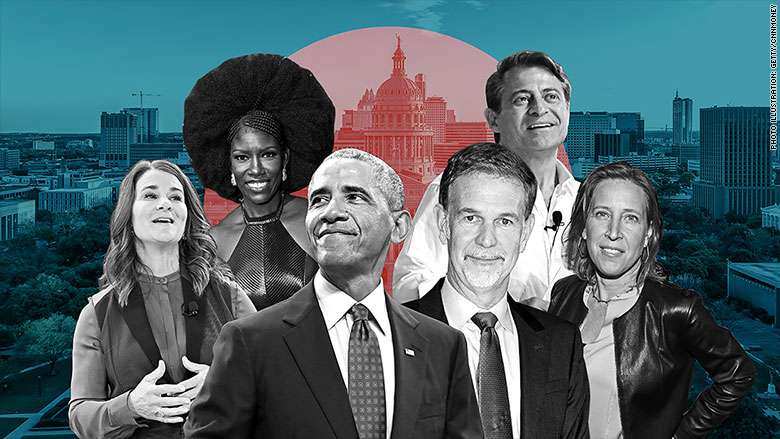 Good morning. Here's what I know about the Obama-Netflix talks, based on my conversations with sources close to both sides:
• The deal is very close to being finalized. If it does get done, it will see President Barack Obama and former First Lady Michelle Obama executive producing multiple projects exclusive to Netflix.
• The Obamas want to highlight inspiring stories about individuals and issues they care about. They are not interested in using the shows as a platform to take on President Trump or promote Democratic candidates.
• The Netflix brass believes the sustained national and global interest in the Obamas has immense potential to boost subscriptions in a competitive marketplace. Fun data point: The former president has more than twice as many Twitter followers as Trump.
Here's what we want to know:
• How much is Netflix paying for this?
One Hollywood exec texts: "Lord knows. Money doesn't matter at all to them. They don't play or pay by any established rules."
Netflix spent $300 million for a five-year contract with Ryan Murphy last month and $100 million for a multiyear contract with Shonda Rhimes last year. The Obamas have never produced a show in their life, but they also have unparalleled celebrity status.
The Big Picture, via said exec: "Domestically, the appearance of turning a streaming service into a political platform is risky. People want to be entertained. They want to get away from traditional ad-supported TV and divisive cable. Many on one side of the spectrum could tune out or cancel their subscriptions if they think it's becoming politicized. On the flip side, Obama is a global rock star and could help drive international subs. Netflix growth is all about propelling international subs."
However this shakes out, it's a landmark moment in media. More from my colleague Brian Stelter here.
The exec texts back: "What next...? Hillary and Bill Clinton to Amazon?"
----
Just In: Two major deals by Facebook:
• Facebook has licensed all the songs from Warner Music Group, the world's third largest music company.
• Facebook has signed a deal with Major League Baseball to exclusively stream 25 afternoon baseball games.
Details on both below.
---
Today's PACIFIC
Greetings from Austin, and welcome to a special SXSW edition of PACIFIC.
We went to Lamberts for dinner last night. Highlights: Crispy Wild Boar Ribs, Roasted Green Chili Queso and, most notably, the Cold Smoked Lockhart Quail, which is topped with fried quail eggs, stuffed with Mexican rice, and sits on a cheese enchilada that is swimming in spicy homemade ranchero sauce.
---
SXSW: The Big Picture
South By Southwest has changed, considerably. Ten years ago, it was known as the venue for breakout apps: Twitter in 2007, Foursquare in 2009. Today it has morphed into a venue for discussions about major trends in technology, media and politics. The good news is that the ideas are bigger and there are more newsmakers. The bad news is that there's less dealmaking, which is often a more honest barometer of where the industry is headed.
---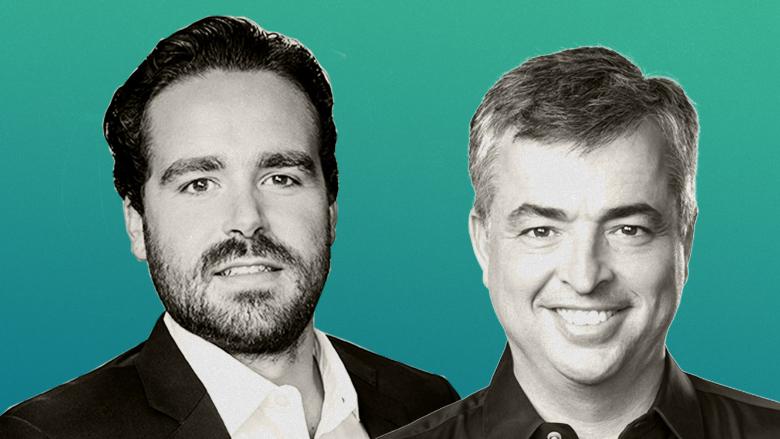 The Agenda
Who we're talking to this year:
• Eddy Cue, Apple SVP of Internet Software and Services, in a wide-ranging discussion about the future of media and entertainment. The Verge calls it "one of the biggest panels this year at SXSW," and who are we to quibble? Monday, March 12 at 11 a.m. Austin Convention Center, Ballroom D.
• Harvard psychologist Steven Pinker, futurist Amy Webb and pop-up entrepreneur Jonathan Jenkins, about the future of technology and society. Where is humanity going? What gets better and what gets worse? Saturday, March 10 at 2:30 p.m. CNN @ The Market. 319 Colorado Street.
What else we're excited about:
• Michael Dell on healthcare
• Melinda Gates on philanthropy
• John Krafcik on driverless cars
• Peter Diamandis on avatar systems
• Ev Williams on digital video
• Susan Wojcicki on platform responsablity
• Tristan Harris on the threats of social
• Bozoma Saint John on breaking brand
• Exploring Innovations in AI, with Loic Le Meur, Adam Cheyer, Daphne Koller, and Nell Watson
• Business on the Blockchain, with Hyperledger's Brian Behlendorf and JPMorgan's Amber Baldet
• Facebook and Publishers: The Evolution Of News, with Facebook's Alex Hardiman, CNN's Brian Stelter and Axios' Sara Fischer.
---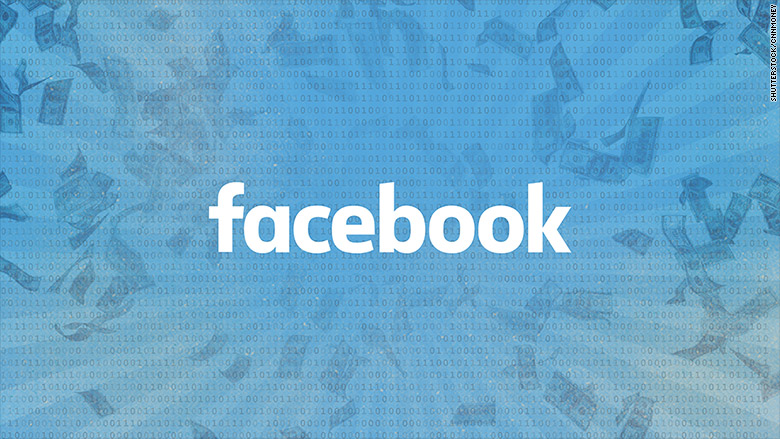 Zuckerberg Moves: Facebook licenses WMG
My colleague Jordan Valinsky emails: "Facebook has just signed a major licensing deal with Warner Music Group. This is Facebook's latest strike against YouTube, which is the top online destination for music."
What it means: "Facebook and Instagram users can now create, upload and share content that includes Warner's music."
The Big Picture, via FT: "Facebook has signed similar deals with other labels at a rapid pace in recent months. Since December, the company has reached agreements with Universal Music, the largest record label; Sony/ATV, the biggest publisher; and several other groups."
---
A new MLB package
More from Valinsky: Facebook and the MLB have signed a deal to exclusively stream 25 afternoon baseball games.
The deal, which consists of mostly Wednesday afternoon games, begins on April 4 with a matchup between the Philadelphia Phillies and the New York Mets. Production will be handled by the MLB Network.
Bloomberg's Scott Soshnick: "It's the first time a major U.S. league has agreed to show regular season games exclusively on Facebook, which has been building a portfolio of live sports."
The Big Picture, via Valinsky: "The move signals that Facebook is serious about bolstering its Watch video tab and becoming a competitive sports player."
---
Ride-Hail Mary: Uber courts debt investors
Uber CEO Dara Khosrowshahi will be at New York's St. Regis Hotel on Friday to ask debt investors for a $1.25 billion loan, per Bloomberg's Lisa Lee and Sally Bakewell:
• "[D]ebt investors will be given what's becoming a familiar pitch: a high-flying tech company with a charismatic leader but no real cash flow will ask them to lend it money."
• "[G]iven Uber's cash burn and annual loss, investors will probably be asked to assess the company by other metrics."
More on Uber:
• "Uber Places Bet on India in Deal With Cricket Celebrity Kohli" by Bloomberg's Saritha Rai.
• "Uber has hired a top Amazon voice exec as head of product as Daniel Graf departs," by Recode's Kara Swisher.
---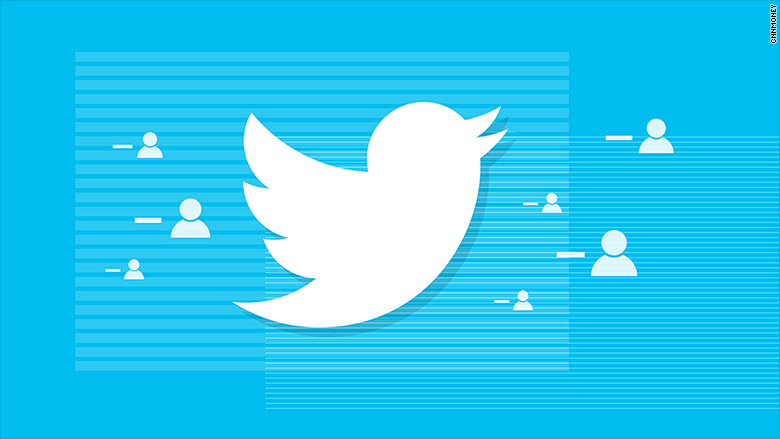 Word of the Bird: Twitter course-correction, con't.
Valinsky emails: "Twitter CEO Jack Dorsey is showing he's serious about examining the social network's effects on society, starting with a chat on Periscope yesterday."
Two things that could improve Twitter, per Dorsey:
• Verifying everyone: Dorsey said verification has to be done in a way "that is scalable ... [so] we don't have to be the judge and imply any bias on our part."
• Giving people more room to write: "I do think the more space we give people to think and be critical about what they see and express... the more civil and civic these dialogues and debates become."
What's next?: Dorsey says a revamped verification system will be in place by the U.S. midterm elections in November.
Bonus: The headline Dorsey didn't want to see: "Fake news spreads much faster on Twitter than true news, study finds"
---
Out & About: Tonight at SXSW
The New York Times Magazine is here in Austin and throwing a party for its new Music Issue, which features one of our favorite annual lists: 25 Songs That Tell Us Where Music is Going. Performer: Edinburgh's Young Fathers.
---
Have a fantastic weekend everyone. If you're in Austin, we'll see you at CNN @ The Market. If not, we'll see you back here on Monday.