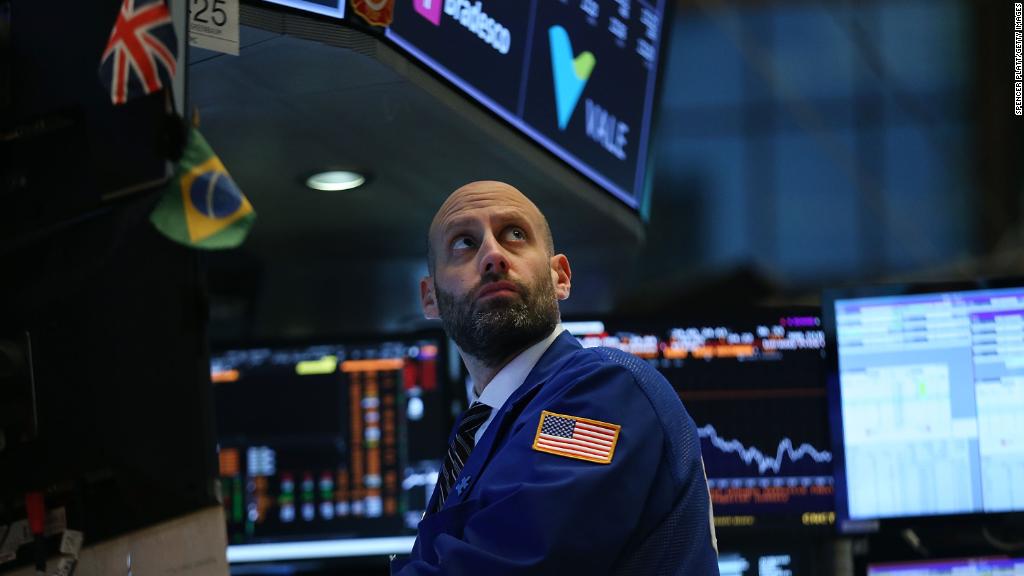 Wall Street's so-called fear gauge was "manipulated," a new federal class action lawsuit alleges.
The CBOE Volatility Index (VIX), known as the VIX, has been hotly debated since the stock market plunged last month. The VIX is a real-time predictor of how much the S&P 500 will fluctuate over the 30 days that follow.
Betting on market calm had paid off for investors as stocks went on a tear in 2017, but it backfired last month when volatility seized Wall Street.
The Dow tanked 1,175 points on February 5, sending the VIX skyrocketing a record 116% that day. Inverse volatility funds, which trade opposite to the VIX, fell dramatically. Some market analysts argued those bad bets drove the VIX higher and stocks lower than they otherwise would have been.
Related: How a little-known investment might have made the market plunge worse
A lawsuit filed on Friday claims traders manipulated the value of VIX options and futures by making bets on the S&P before VIX settlement auctions. The unidentified plaintiffs want to subpoena the Chicago Board Options Exchange, which it says can identify traders and bets that contributed to "hundreds of millions of dollars in losses for investors across the country."
"By manipulating the VIX derivative market, the defendants not only profited off their deceit at the expense of honest investors, but damaged the integrity of an entire industry," said Michael Eisenkraft, co-counsel for the plaintiff and partner in Cohen Milstein's Securities Litigation and Investor Protection practice.
The exchange declined to comment.
The suit was brought by two law firms and cites research from two professors at the University of Texas who found that the structure of VIX auctions, which are determined by S&P 500 options, were prime targets for manipulation.
Eisenkraft sued top Wall Street banks last year for unfair stock loan practices.
John Coffee, a securities law professor at Columbia University, predicts an uphill battle for the plaintiffs. He said it's "almost impossible" to prove intentional market manipulation in private lawsuits under the Commodity Exchange Act. The plaintiffs have to prove that traders sought to move VIX prices below natural levels of supply and demand.
The Financial Industry Regulatory Authority, a self-regulatory organization Cboe retains to conduct investigations, is also looking into whether investors distorted VIX prices, the Wall Street Journal reported last month.
—CNN's Matt Egan contributed to this report.
Update: The story has been changed to reflect the role of the Financial Industry Regulatory Authority.