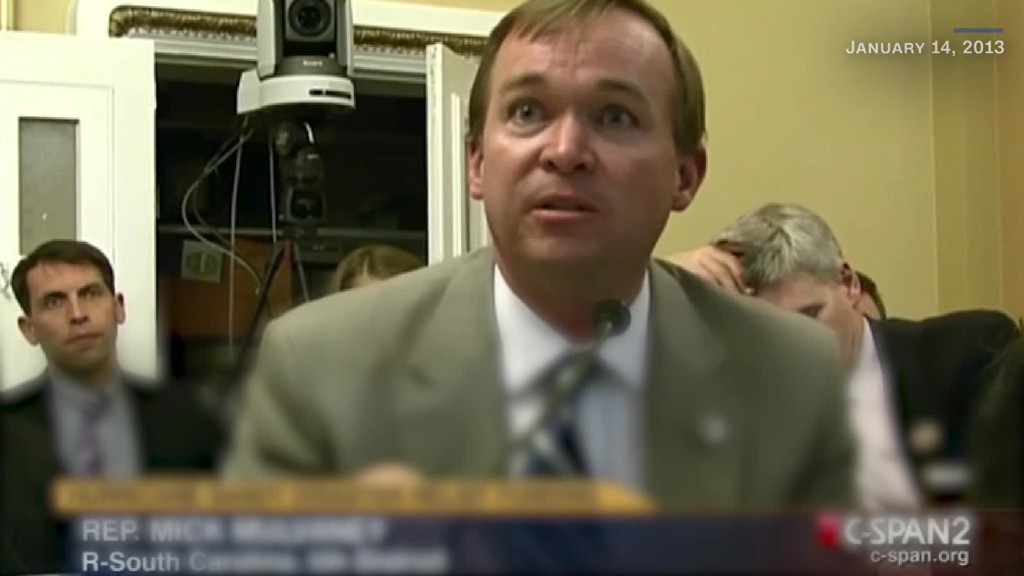 New Treasury Department numbers show that the US government racked up a $215 billion deficit in February -- the largest monthly deficit in six years.
It was also $23 billion higher than the deficit for the same month last year.
Deficits are a measure of the gulf between what the government spends and what it collects in revenue.
Last month, the federal government spent roughly $371 billion, up $7 billion from February 2017. Tax receipts, meanwhile, fell to $156 billion from $172 billion a year earlier.
Interest payments on the nation's debt, Social Security and Medicare, and outlays by the Department of Homeland Security and Department of Defense, are the areas where spending has gone up the most, according to the Congressional Budget Office.
Related: Trillion dollar deficits will hit sooner than expected
The CBO attributed the drop in revenue to higher tax refunds and a reduction in income and payroll tax withholding in the wake of the tax cuts that went into effect on January 1.
For the first five months of this fiscal year, which began on October 1, the country's deficit totaled $391 billion, which is $40 billion higher than the same period last year.
For the full fiscal year, Treasury now projects the annual deficit will near $833 billion, and then $984 billion in fiscal 2019.
The climb back to trillion dollar deficits — a hallmark of the financial crisis — has been hastened by policies put into place in the past several months.
Related: Is your paycheck being taxed enough?
Given the cost of the tax overhaul, a recent spending deal passed by Congress and other legislation, the Committee for a Responsible Federal Budget estimates that the country next year will start booking trillion dollar deficits permanently absent policy changes.
It was less than a year ago the CBO was projecting deficits wouldn't cross the $1 trillion threshold until 2022.