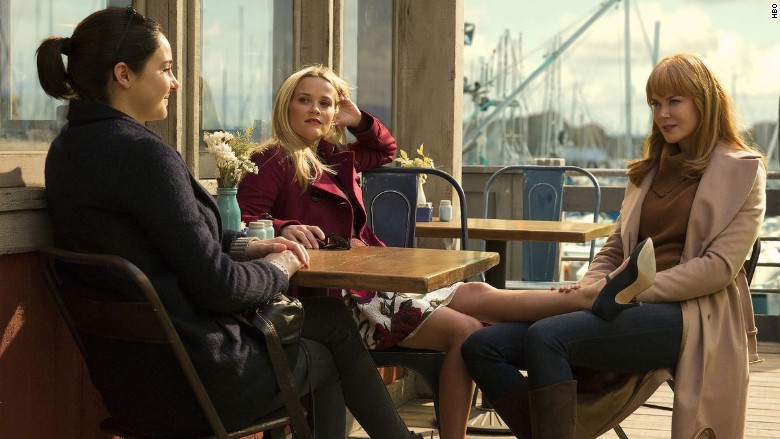 An HBO executive said she is "embarrassed" after making a "poor choice of words" while appearing on a panel at the INTV conference in Jerusalem on Tuesday.
Francesca Orsi, one of HBO's two co-heads of drama series, caught heat for using the term "rape" when talking about the cost HBO has paid in order to move forward with a second season of its star-studded drama, "Big Little Lies."
"From a budget standpoint going into season two of 'Big Little Lies' without any options in place we've been... um... short of raped," she said, according to Deadline.
If HBO had so-called optioned the cast of "Big Little Lies" in preparation for a second season, the premium cable network could have avoided having to renegotiate with the cast in order to secure their participation in the new installment.
"Obviously, I am embarrassed by my poor choice of words," Orsi said in a statement provided to CNN. "We are extremely proud of 'Big Little Lies' and excited for the second season."
Stars and executive producers Reese Witherspoon and Nicole Kidman have already been confirmed to return for season two. Meryl Streep will also be joining the cast.
"Big Little Lies" had been intended to be a limited series, but critical praise and audience appetite caused the network and producers to reconsider.
The first season was praised for its handling of themes like date rape, domestic abuse, motherhood and family.
The show received 16 Emmy nominations and won eight awards, including outstanding limited series.
HBO announced the second season back in August.
The INTV conference is an annual gathering of Hollywood TV movers and shakers sponsored by the Keshet Media Group.
Orsi, who has held her vice president post at HBO since 2016, appeared on a panel titled "The Best of HBO," alongside HBO president Casey Bloys and fellow co-head of drama David Levine.
(Like CNN, HBO is a subsidiary of Time Warner.)