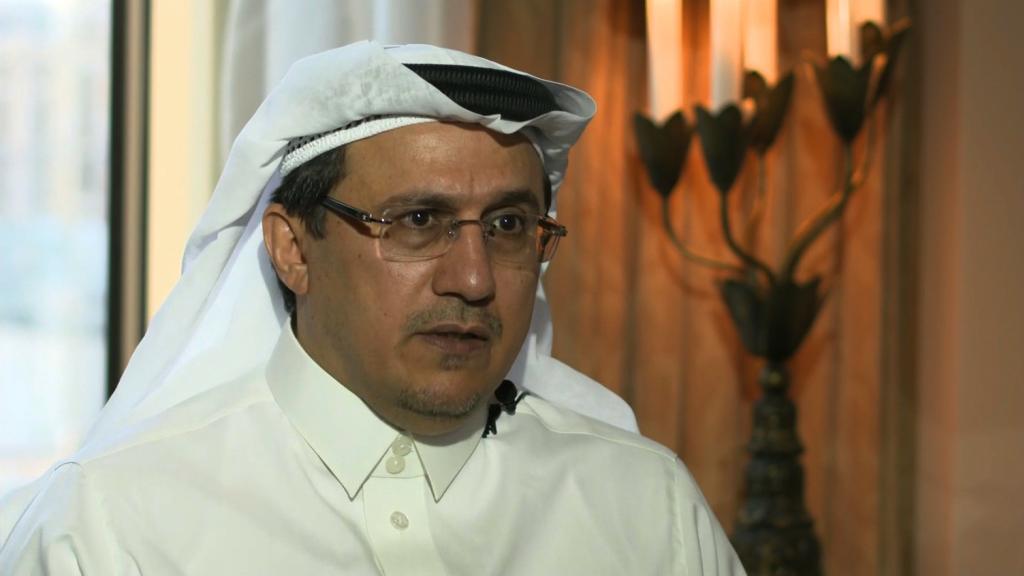 Investors are committing millions in new money to Saudi Arabia as they shrug off uncertainty about its giant oil IPO and a recent corruption crackdown.
Equity funds investing in Saudi Arabia saw net inflows of $110 million between the start of the year and March 7, according to EPFR Global, a financial market data provider. That's equivalent to 7% of their net assets, representing much stronger growth than other emerging market funds.
The Saudi stock market, the Tadawul, has gained more than 7%, outpacing many other indexes.
Investors were initially rattled last year when Saudi authorities rounded up dozens of senior officials, wealthy businessmen and investors in a bid to stamp out corruption.
But confidence has rebounded: Oil prices have risen, growth is returning to the economy, and the kingdom's diversification plan -- Vision 2030 -- is starting to take effect.
"Strong underlying fundamentals, supported by the government's efforts to diversify the economy, will translate into increased investment activity in the kingdom," Sammy Kayello, CEO of Morgan Stanley Middle East and North Africa, told CNN.
Related: Saudi Arabia's 'big concern' about listing its oil giant in New York
The centerpiece of the reform effort -- selling shares in oil behemoth Saudi Aramco -- should generate billions for the government to invest in other sectors, as well as transforming the Tadawul in the eyes of foreign investors.
Saudi officials have yet to decide when to launch the IPO, and whether to choose a big global exchange for a secondary Aramco listing, but some investors aren't waiting for the details.
Initiatives driven by Vision 2030 are already spurring activity in the kingdom, especially in the private sector. And analysts say the crackdown on corruption -- which the government says it already recovered $107 billion as a result -- is now being seen in a positive light.
"Fighting corruption was taken positively especially by bringing back sizable funds," said Tariq Qaqish, managing director of asset management at Menacorp in Dubai. "The young leadership is taking bold decisions to do positive changes to the lifestyle of Saudi nationals that will create lots of business opportunities," he added.
Reform of the Saudi stock market is helping too. Index compiler MSCI is due to review the most recent changes in June, and could grant the stock exchange emerging market status. Another index compiler, FTSE, is conducting a similar review at the end of this month.
If they're satisfied, the new status could attract tens of billions of dollars in foreign money.
HSBC estimates that an upgrade by MSCI could trigger flows of more than $17 billion into Saudi Arabia. A move by the FTSE could lead to inflow of at least $7 billion.
"It's not a question of yes or no. It will happen," HSBC Saudi Arabia CEO Majed Najm told CNN. "Since the beginning of the year, Saudi Arabia topped major emerging and frontier markets for equity liquidity and flow," he said, adding that some funds were already likely allocating cash to Saudi Arabia in anticipation of good news.
Related: Missing billionaires: Saudis disappear from Forbes list
Opening up markets is a pillar of Vision 2030, a blueprint for what the economy will look like over the next decade. Spearheaded by Crown Prince Mohammed bin Salman, the kingdom wants to break what the prince once called its "addiction" to oil.
Ratings agency Moody's said in a report on Wednesday that higher public spending and stimulus will allow the country to return to growth this year, after the economy shrank in 2017.
Banks are expecting more business in Saudi Arabia as a result.
"A number of major equity and debt transactions took place in 2017 and we expect this trend to continue this year. Stabilizing oil prices should also support the growth and attract international institutional investors as a result," said Kayello at Morgan Stanley.