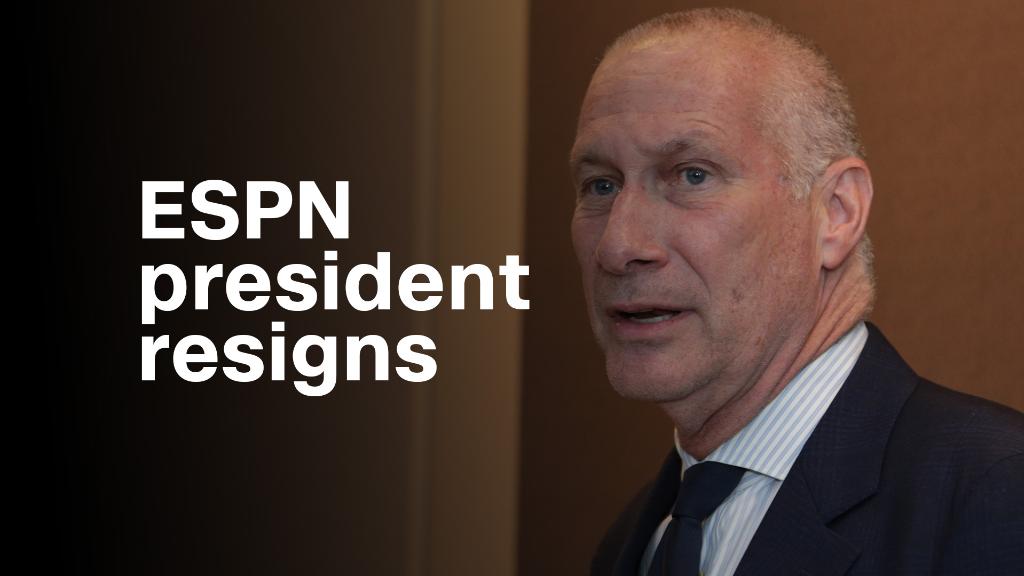 Former ESPN President John Skipper said he resigned from his role because of a cocaine extortion plot, according to comments he made in an exclusive interview with The Hollywood Reporter.
In the interview, Skipper talked about how he used cocaine and had always been careful about his usage. However, a lapse of judgment led to Skipper's decision to buy cocaine from a new source, which had big consequences.
"They threatened me, and I understood immediately that threat put me and my family at risk, and this exposure would put my professional life at risk as well," Skipper said. "I foreclosed that possibility by disclosing the details to my family, and then when I discussed it with Bob, he and I agreed that I had placed the company in an untenable position and as a result, I should resign."
During the interview, Skipper was asked whether there was ever any impropriety with women or whether allegations of sexual harassment or assault could ever arise. The timing of his resignation, during the height of the MeToo movement, led some to speculate that his departure might have been the result of sexual misconduct.
Skipper vehemently denied that his resignation had anything to do with sexual misconduct.
Skipper expressed deep regret at having to resign but said he realized there was no other option.
He said he never used drugs at work nor allowed his use to affect his job. However, he conceded that "it was inappropriate for the president of ESPN and an officer of The Walt Disney Co. to be associated in any way with any of this."
ESPN had no comment. Disney did not immediately respond to a request for comment.
Skipper, who resigned on December 18, 2017, told CNNMoney he had "no further elaboration" and that "the story stands on its own."