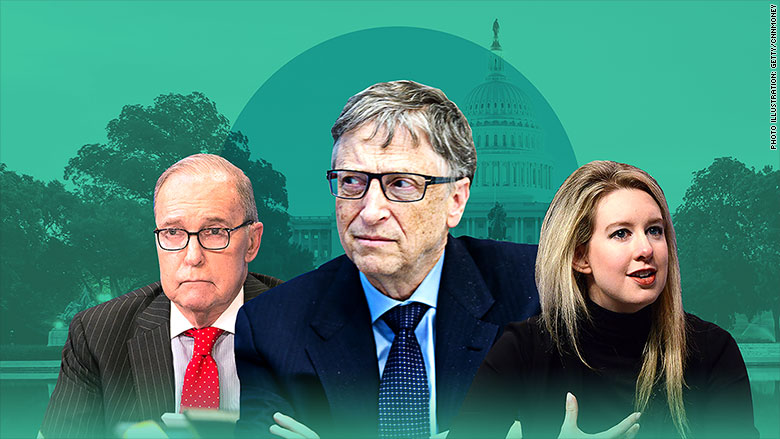 What Bill Gates and President Trump are likely to discuss when they meet in the Oval Office today, per a source familiar with the agenda:
• Foreign Aid: Bill and Melinda Gates have spoken out against Trump's proposed cuts to foreign aid, noting U.S. efforts to combat disease and poverty abroad "save lives," "create U.S. jobs," and "make Americans more secure."
• Funding for Scientific Research: Gates has stressed the importance of such investments in previous meetings with Trump and encouraged him to back research in health, education and energy.
• China, Tariffs and Trade Wars: President Trump is reportedly seeking to impose tariffs on up to $60 billion of Chinese imports, with major implications for America's technology and telecommunications sectors.
• Larry Kudlow's Economic Policy: The President has just appointed the CNBC anchor to serve as director of his National Economic Council. He, too, appears to support a tough trade stance toward China.
---
Today's PACIFIC
Good morning, and welcome to the Ides of March. As we speak, Rihanna is pillorying Snapchat.
What Silicon Valley is talking about: Elizabeth Holmes pays her debts, Apple's Siri troubles and the newest Allbirds ... What Seattle is talking about: Who killed Toys 'R' Us? ... What Hollywood is talking about: The John Skipper extortion plot ...
The James Beard Foundation has announced the finalists for Best New Restaurant. They are: Felix Trattoria in Venice, Kismet in Los Angeles, The Charter Oak in Napa, JuneBaby in Seattle and Empellón Midtown in New York. Winners will be announced May 7.
And a shout out to the good folks at San Francisco's Trick Dog Bar for their much-deserved nomination for Outstanding Bar Program.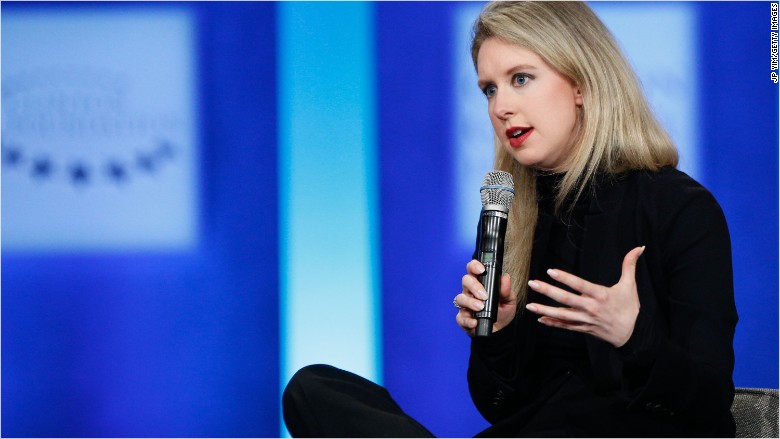 Blood Sport: Lessons of Theranos
Elizabeth Holmes, founder of the Theranos blood-testing startup and former darling of Silicon Valley, has been charged with "massive fraud" by the Securities and Exchange Commission.
• Holmes and former Theranos president Ramesh "Sunny" Balwani were charged with deceiving investors "through an elaborate, years-long fraud in which they exaggerated or made false statements about the company's technology, business, and financial performance" to a tune of $700 million.
• Holmes has agreed to pay a $500,000 fine to settle with the SEC. She is barred from "serving as a director or officer of a public company for 10 years," the agency said.
• The SEC will take its case against Balwani to federal court in San Francisco.
CNN's Sara Ashley O'Brien has the full report on Holmes' downfall.
Top Takeaways
• Bloomberg's Olivia Zaleski: The SEC "is sending a clear message to Silicon Valley: Startups aren't immune to regulatory action."
• WSJ's John Carreyrou: "Many Theranos investors have lost the entire value of their investment. The losses for [Rupert] Murdoch, once the company's largest investor, total more than $100 million..."
• BloombergView's Matt Levine: "The problem with launching a blood-test machine that doesn't work isn't just that you swindle the investors who funded the machine's development. You are also out there performing a lot of fake blood tests."
• DealBook's Peter Henning: "It is unlikely anyone in Silicon Valley or on Wall Street will trust her again."
The Real Takeaway, via Valinsky: "Don't lie."
---
Pod Problems: Hey Siri... Hey Siri...
What Cupertino is kvetching about: The new deep dive from The Information's Aaron Tilley and Kevin McLaughlin into how Apple lost control of one of its major innovations.
The Big Picture: Tilly and McLaughlin report that internal disagreements over Siri development led to a weaker HomePod product and caused Apple to squander "its own head start over rivals Amazon and Google in the digital assistant realm":
• "[Siri] is arguably the main reason that Apple's... $349 smart speaker... has underperformed, based on early estimates from analysts."
• "Many... former employees acknowledged for the first time that Apple rushed Siri into the iPhone 4s before the technology was fully baked."
• "The company's enduring challenges with online services could hurt the company down the road as iPhone sales continue to slow."
We reached out to Apple. No response.
---
Valleyspeak
• "Lyft to Bring Driverless Car Tech to Broader Auto Industry" (NYT)
• "Publishers Eye Facebook's Push for News Videos With Caution" (WSJ)
• "Dropbox raises long-term profit outlook in confidential slideshow for prospective investors" (CNBC)
• "[Airtable] just got $52 million to do for spreadsheets what Microsoft did for computers" (BI)
• "Step Aside, Wool Runners: Allbirds' New Shoes Are Made From Trees" (Wired)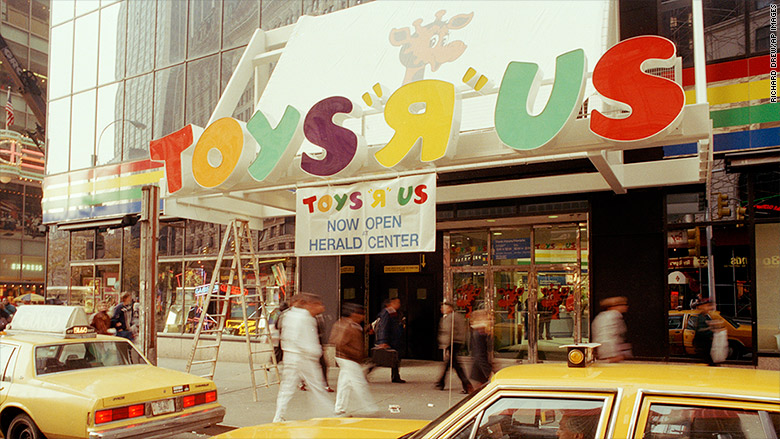 Retail Therapy: Who killed Toys 'R' Us?
Toys 'R' Us killed Toys 'R' Us:
• CNN's Chris Isidore: "Don't blame Amazon... the struggles of Toys 'R' Us predate the boom in online shopping. Many of its wounds were self-inflicted ... It was saddled with billions of dollars in debt."
• Bloomberg's Sarah Halzack: "The store environment didn't change enough... It didn't make the most of its baby business..."
But Amazon and Walmart helped:
• NYT's Michael Corkery: "In the age of internet retailing, Toys 'R' Us has struggled with an antiquated sales model that could not keep up with Amazon and Walmart..."
• Bloomberg's Halzack: "The company entered a 10-year agreement with Amazon... to handle [its] order fulfillment and customer service. The partnership collapsed... but it probably hurt Toys 'R' Us to lean on Amazon's strategy and expertise as long as it did, because it meant there was less urgency to build out its own."
The Damage, via CNN's Isidore and Jackie Wattles:
• "The iconic toy retailer will shut or sell all of its 735 stores in the United States... About 31,000 jobs in the United States are at risk."
---
What a time
What Twitter is talking about: "Drake playing Fortnite on Twitch sparks great day for memes" by CNET's Daniel Van Boom: "Two rappers, a professional video game player and an NFL star team up in a virtual, 100-man fight to the death. The memes practically create themselves."
---
Talk of Tinseltown: Extortion at ESPN
When former ESPN President John Skipper resigned last December he said it was due to substance abuse. The full story is much more complicated.
In a new interview with The Hollywood Reporter's James Andrew Miller, Skipper says he was the victim of extortion by a cocaine dealer:
• "They threatened me, and I understood immediately that threat put me and my family at risk, and this exposure would put my professional life at risk as well."
• "I foreclosed that possibility by disclosing the details to my family, and then when I discussed it with Bob [Iger], he and I agreed that I had placed the company in an untenable position and as a result, I should resign."
More: Skipper also tells THR he was an infrequent user of cocaine and never let it get in the way of his work. As Miller notes, that's something that could be true of many in media and entertainment. So it's extortion, not substance abuse, that forced Skipper out.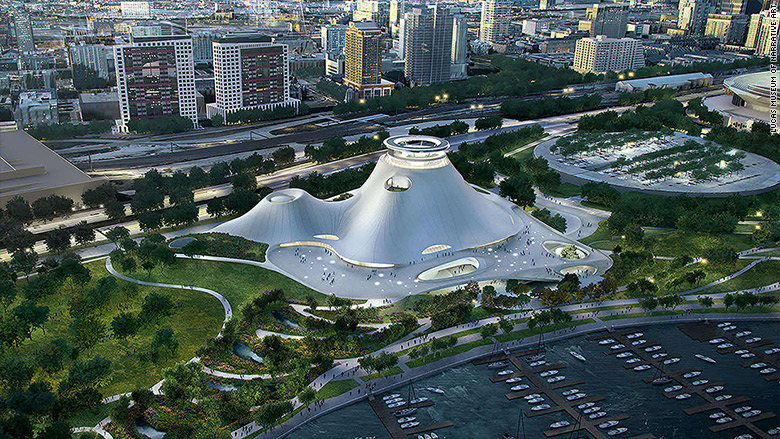 Lucas Museum breaks ground
In happier news for Disney... "Star Wars" film maker George Lucas has broken ground on his new $1 billion museum here in Los Angeles.
• "The museum, near the University of Southern California... where Lucas studied film, will feature some of the director's collection of paintings, illustrations and digital art from the 'Star Wars' movie franchise..."
• "The museum... is expected to take about four years to build."
---
Have a great day everyone. See you tomorrow.