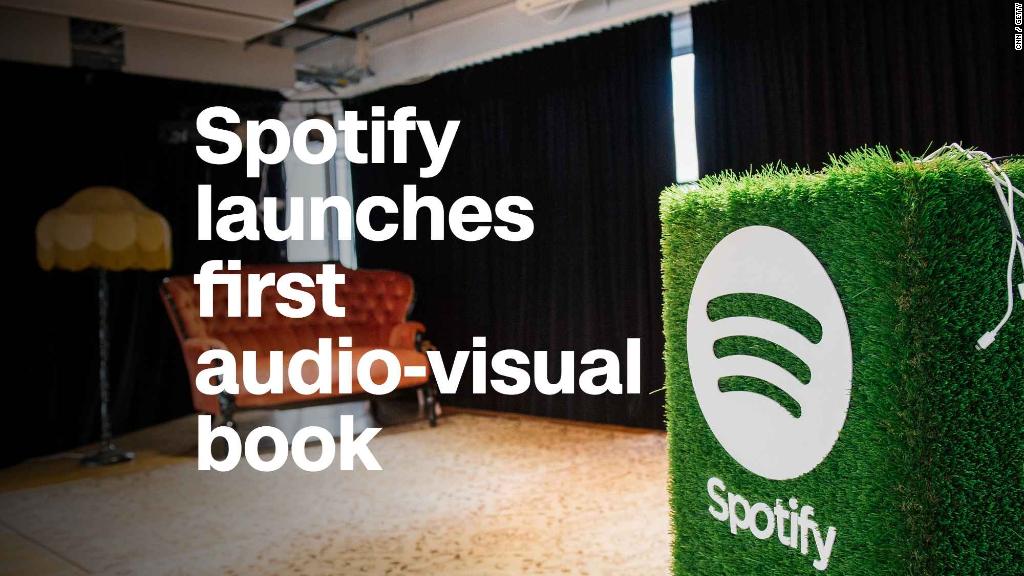 Next month, Spotify will begin trading on the New York Stock Exchange with a public debut unlike any other.
Spotify execs won't ring a bell on the stock exchange on the day it goes public. The CEO won't do any interviews on the trading floor. The team won't even throw a party for itself to celebrate the milestone.
"For us, going public has never really been about the pomp or circumstance of it all," Daniel Ek, Spotify's CEO and founder, said at an investor event Thursday. The company used the event to announce plans to begin trading on April 3.
The absence of Wall Street ceremony only adds to the unusual nature of Spotify's IPO. The streaming music company filed paperwork last month to list its shares directly on the NYSE. Unlike traditional IPOs, Spotify will not raise new capital. Instead it will simply list existing shares held by company insiders.
Spotify also will not rely on underwriters to help assess market demand and set an initial price for the stock. As a result, Spotify said in its filing that "the trading volume and price of our ordinary shares may be more volatile."
On Thursday, before executives discussed the company's business fundamentals and ambitions, they first had to address the elephant in the room: choosing an atypical IPO process with clear risks.
"The traditional model for taking a company public just isn't a very good fit for us," Ek said in his opening remarks on stage, forfeiting Wall Street attire for white sneakers, a white t-shirt and a blazer.
Related: Inside the war between Spotify and Apple
A key sticking point, according to Ek, is the lockup period that is customary when companies go public. The lockup agreement is intended to help stabilize the stock by preventing employees and early investors from dumping shares immediately after a company goes public.
"We have allowed shareholders and employees to buy and sell stock for years," Ek said. "That shouldn't stop just because our stock is more widely owned."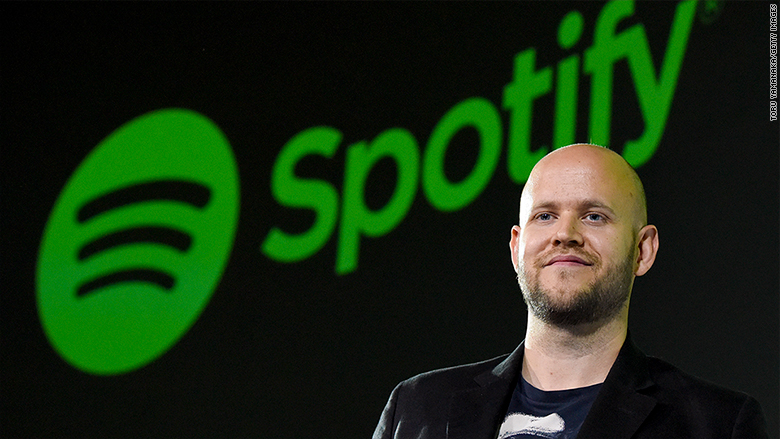 In a video explainer published on Spotify's investor page shortly before the event kicked off, the company said it is "well capitalized" and does not need to raise new capital through a public offering.
"There's no reason to dilute our existing shareholders to raise money we don't need," the company said in the video.
The goal of this public offering, according to Spotify, is simply to "offer liquidity for shareholders."
Spotify was founded more than a decade ago and helped shift the music industry from the era of illegal downloads to legal streaming on demand. It upended Pandora (P)'s business and has grown in spite of threats from larger rivals like Apple (AAPL) and Google (GOOGL).
The service has 159 million monthly users, 71 million of which pay for a premium subscription, according to its IPO paperwork. Apple Music, launched in 2015, has around half that amount.
Spotify sales grew to nearly $5 billion in 2017, up from about $3.6 billion in the year prior. But its losses more than doubled to $1.5 billion as it is hit by the cost of licensing content.
At the investor event Thursday, Spotify execs talked up its global scale, brand awareness, algorithmic music curation and tools provided for music creators to connect with fans.
"We don't really think of Spotify as just a streaming music anymore. Instead we are building a vibrant ecosystem of macro and micro markets around the world that is creating an opportunity for artists of every level of fame," Ek said. "I think this puts us on a growth trajectory of generational proportions."