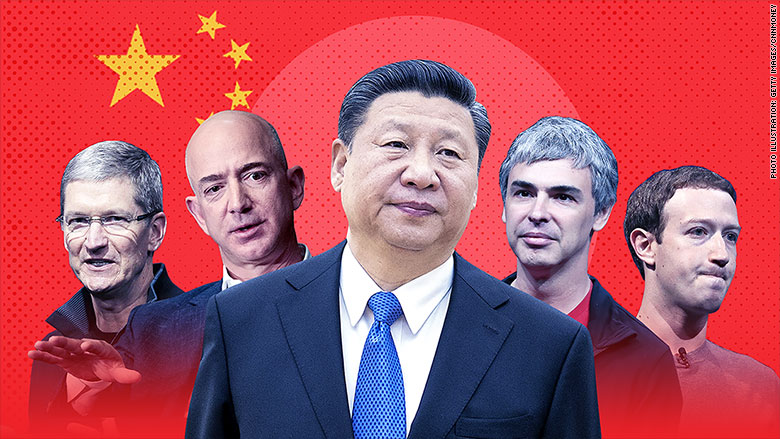 The Most Important Story: The war between the United States and China for the future of technology has become a chief preoccupation for the most influential tech execs, venture capitalists and entrepreneurs we're talking to. The conflict has been brewing for years, but is now rapidly escalating in light of recent moves in Washington and Beijing.
The Big Picture from a prominent Silicon Valley VC: "Everything we're talking about -- bringing new medical technology to the rest of the world, expanding education, reducing climate change -- that all becomes a big question mark [if China takes over]."
New Economist cover story: "The Battle for Digital Supremacy: America's technological hegemony is under threat from China":
• "China's world-class tech giants, Alibaba and Tencent, have market values of around $500 billion, rivaling Facebook's."
• "China has the largest online-payments market... It has the fastest supercomputer.... It is building the world's most lavish quantum-computing research center."
"America is rattled":
• Chinese tech companies "answer to an oppressive authoritarian regime that increasingly holds itself up as an alternative to liberal democracy... America has no choice but to see Chinese technology as a means to an unwelcome end."
• "The question is how to respond... America needs the same combination of public investment and private enterprise [that it had during the Space Race with the Soviet Union].
Trump "is bungling the response"
• "Trump's approach is defined only by what he can do to stifle China, not by what he can do to improve America's prospects. His record on that score is abysmal."
• "[T]he president's budget proposal for 2019 includes a 42.3% cut in non-defense discretionary spending by 2028, which is where funding for scientific research sits."
• "He has made it harder for skilled immigrants to get visas to enter America."
The View from Washington:
• The Committee on Foreign Investment in the United States (Cfius), headed by Treasury Secretary Steven Mnuchin, has ramped up its focus on Chinese tech deals and proposed new legislation to prevent China from acquiring sensitive U.S. technology.
The View from Silicon Valley:
• Alphabet, Facebook, IBM, Intel, Qualcomm and other companies have lobbied lawmakers to ease the proposed restrictions, fearing that reduced U.S. exports to China would hurt their businesses.
The View from Beijing:
• China is encouraging its tech companies to go public at home, and Alibaba is already considering it. The government has formed a special committee to facilitate domestic IPOs, according to Forbes.
Bonus: "China is cutting its huge stash of U.S. debt" by CNN's Daniel Shane: "China's holdings of US government debt fell to a six-month low of $1.17 trillion in January..."
---
Today's PACIFIC
Good morning. 欢迎来到周末.
What everyone is talking about: Next week's AT&T-Time Warner trial ... What Seattle is talking about: Cloud gaming, LinkedIn and #MicrosoftToo ... What Silicon Beach is talking about: Snap's celebrity problem, and a $19-million pot store ...
We're en route to Seattle. New York Times restaurant critic Pete Wells was just there to review JuneBaby -- the James Beard Best New Restaurant finalist we were talking about yesterday -- and he gave it a coveted 3-star rating (Read: Excellent). We'd go see for ourselves, but they're on Spring Break.
---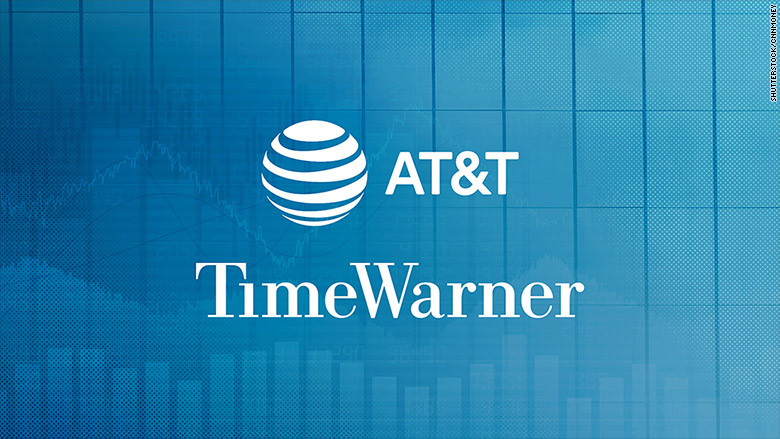 AT&T-Time Warner: Stephenson vs. Delrahim, Round 1
The Wall Street Journal's Brent Kendall and Drew FitzGerald have the big curtain-raiser on next week's court battle between Justice Department antitrust chief Makan Delrahim and AT&T CEO Randall Stephenson over the telecom giant's proposed acquisition of our parent company, Time Warner.
The Big Picture: "The face-off... has broad ramifications for media, technology and other industries as well as for the government's powers to deter large-scale corporate consolidation."
• How AT&T sees it: The merger "could act as a bulwark against the power of digital media giants such as Alphabet Inc.'s Google and Facebook Inc."
• How DOJ sees it: The merger "could create an entertainment behemoth that holds consumers hostage."
The Players:
• "Stephenson has come to personify the hard-charging executive whose approach to guiding a corporate titan through a rapidly changing landscape is to get bigger."
• "Delrahim emerged last year as a surprising foil, a Republican antitrust enforcer who moved swiftly to file suit against the deal—the type of merger challenge some liberal officials longed to bring but never did."
What's at stake, via The Washington Post's Brian Fung:
• "[A] government defeat would give AT&T full control over one of the world's largest media and entertainment conglomerates, and open the floodgates to a wave of new vertical mergers Justice may have little power to stop."
• "A Justice Department win would usher in a new era in antitrust policy, signaling to companies that for the first time since the Nixon administration the government is taking a more aggressive view toward mergers..."
Get ready. Trial starts Monday.
---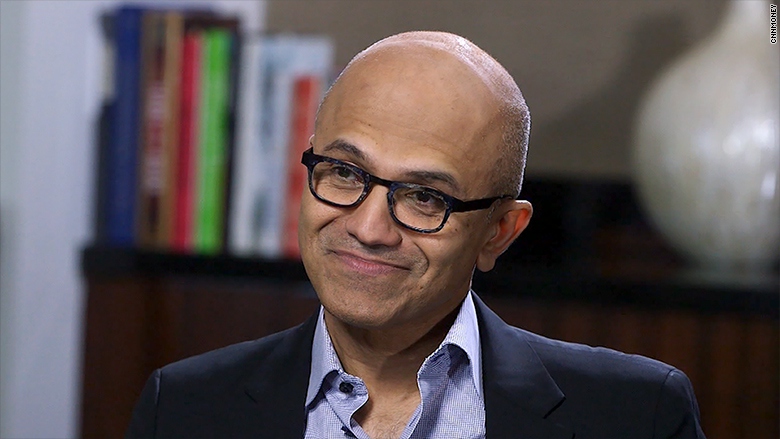 Satya Watch: A Netflix of video games
Microsoft has launched a new division dedicated to cloud gaming that could create a Netflix for video games and lead to new innovations in gaming.
• Bloomberg's Dina Bass: "More game developers and publishers are delivering titles and additional content via web download and subscription, instead of selling games off the shelf.... Microsoft sees the opportunity to sell these companies... on cloud services."
• Kareem Choudhry, the vice president overseeing the new Gaming Cloud division, talks to The Verge: "We continue to believe in user choice, and we also believe there's room in the industry for a gaming subscription and that's what we're going to build."
The Big Picture: The U.S. video game industry is one of the fastest-growing sectors in consumer technology, generating $36 billion in revenue last year, up 18% from 2016. Gaming is a major opportunity for every company in tech and entertainment.
Fun fact: Gaming is Warner Bros.' fastest-growing division
---
LinkedIn, tuning out
Was Microsoft's $27-billion acquisition of LinkedIn worth it?
WSJ's Jay Greene says maybe not: "The professional social network must convince its 546 million members that it is more than a place to find jobs or pitch customers. .... Just 18% of LinkedIn members used the service daily in April 2016, according to Pew Research's most recent [data]... That's down from 21% a year earlier."
---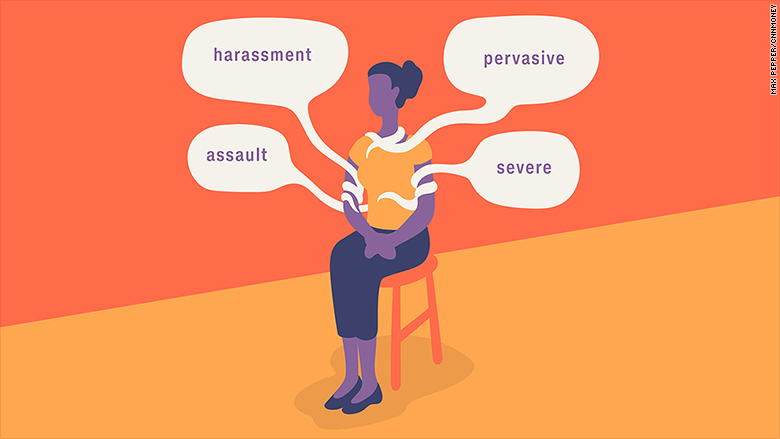 Microsoft's #MeToo problem
Microsoft has just revealed that it fired about 20 people last year for sexual harassment. The company had received 83 gender discrimination and harassment complaints in the last fiscal year.
My colleague Seth Fiegerman has the statement:
• "Out of those 83 harassment complaints, nearly 50% were found to be supported in part or in full following the investigation, and more than half of these resulted in termination of an employee who engaged in unacceptable behavior."
---
Facebook goes Gehry
Fun slideshow: "First look: Facebook to kick off $300M campus expansion in Menlo Park designed by Frank Gehry" by SVBJ's Blanca Torres.
---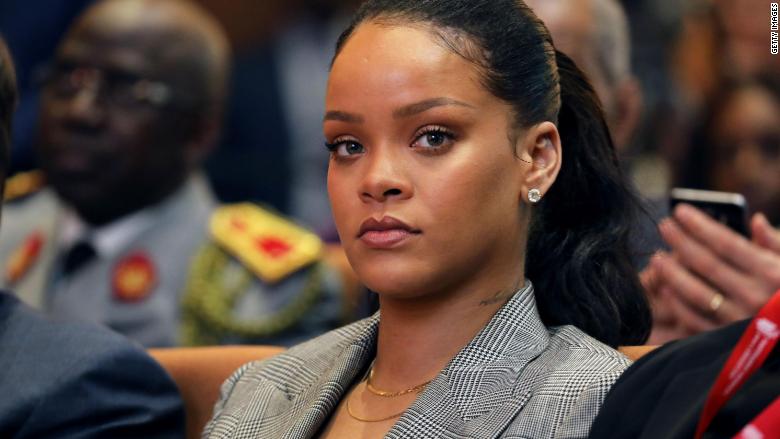 Silicon Beach: Snap's star problem
My colleague Jordan Valinsky emails: "Snapchat is dealing with another celebrity-inflicted PR nightmare."
• "Pop icon Rihanna tore into the app for an offensive ad that presented users with two options: "Slap Rihanna" or "Punch Chris Brown," referencing a 2009 domestic incident when Brown pled guilty for assaulting Rihanna during an argument. They were dating at the time.
• "Rihanna unloaded via Instagram: "Shame on you."
• "Snap called the ad is 'disgusting.' 'We are investigating how that happened so that we can make sure it never happens again.'"
The Big Picture: "Snap is vulnerable to Hollywood. Just a few weeks ago Kylie Jenner dissed the redesign, draining $1.3 billion from the company's market value."
Rinse and repeat: "Rihanna's squabble caused Snap's stock to dive nearly 4%, erasing $800 million from its market value. (It's back up now.)
---
Sign of the (high) times
A close friend in commercial real estate forwards the following, via TheRealDeal:
• 1312 Abbot Kinney Boulevard — MedMen | $19.4 million: "A private equity firm specializing in the marijuana business picked up this 4,800-square-foot retail location in Venice from a family trust. ... [MadMen] is raising money to grow and sell marijuana in L.A., Las Vegas, and Midtown Manhattan, so this property could be a future retail space for their business."
$19.4 million!? The friend texts: "Must be relying on Google and Snap..."
---
Have a fantastic weekend, folks. We'll see you Monday.