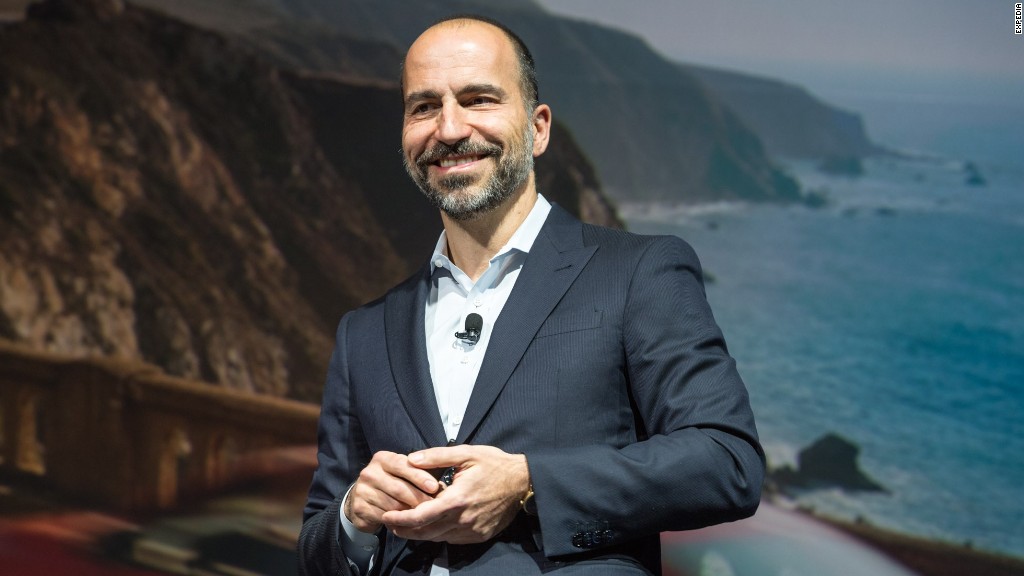 Who says unicorns aren't real?
Billion dollar startups, or unicorns in Wall Street and in Silicon Valley speak, are doing quite well despite the latest bout of market volatility.
Shares of a cybersecurity firm named Zscaler (ZS) debuted on Friday and the stock more than doubled.
Zscaler fell sharply Monday with the rest of the market -- and Big Tech companies like Facebook (FB) in particular -- but it rebounded Tuesday and is now worth $3.3 billion.
That's more than triple what Zsclaer was worth when it last raised private financing in the summer of 2015. The solid debut for Zscaler is potentially a good sign for other, more well-known companies that will soon test the IPO waters.
Cloud storage company Dropbox is scheduled to begin trading on the Nasdaq Friday under the ticker symbol DBX (DBX). It was valued at $10 billion when it most recently raised money from venture capitalists in early 2014.
Dropbox faces tough competition from Apple (AAPL), Amazon (AMZN), Google (GOOGL) owner Alphabet and Microsoft (MSFT). But the company's sales have nearly doubled in the past two years -- from $603 million in 2015 to $1.1 billion last year.
Although Dropbox is still not profitable, its losses have narrowed. That may be one reason why demand for Dropbox shares is so strong: Reuters reported its IPO was oversubscribed.
Related: Dropbox is the company everyone wants to kill
Streaming music company Spotify is also set to go public in the next few weeks in New York, as is Chinese online video company iQiyi, which is a subsidiary of search giant Baidu (BIDU).
IQiyi plans to sell $2.3 billion in stock, which would value the company at nearly $14 billion.
Spotify (SPOT) is pursuing an unorthodox direct share listing -- it is not using traditional Wall Street firms to sell new stock. Spotify was last worth $8.5 billion when it raised money in June 2015. Some Wall Street estimates peg Spotify's current value closer to $20 billion, however.
Spotify, like Dropbox, also is battling with Apple, Amazon and Google. But Spotify has shrugged off competition and continues to grow rapidly.
Related: Spotify plans to go public on April 3
Sales, paid subscribers and users of the company's free ad-supported service are up dramatically over the past few years. Losses have escalated though.
But if Dropbox, Spotify and iQiyi pop following their IPOs, that may entice other big private companies to soon go public too.
Waiting in the wings are some even more well-known tech companies, such as Uber and its rivals Didi and Lyft, Chinese smartphone maker Xiaomi, Airbnb, WeWork, Indian e-commerce giant Flipkart and other "decacorns" with values above $10 billion.