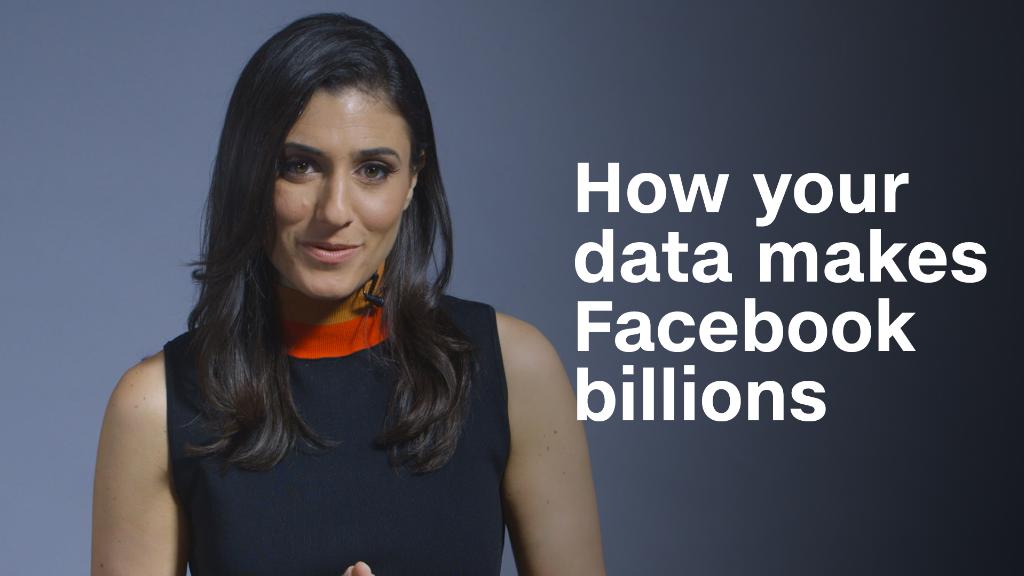 Facebook users may or may not delete their accounts because of the data scandal. But investors are rapidly deleting Facebook from their portfolios.
Shares of Facebook (FB) fell another 1% early Wednesday morning before moving higher. The company has lost 8% of its market value this week, or nearly $35 billion.
Investors seem particularly alarmed by the radio silence from CEO Mark Zuckerberg since the revelation that Cambridge Analytica, a political consulting firm, improperly accessed the personal data of 50 million Facebook users. He finally broke it in a Facebook post Wednesday afternoon.
But is Wall Street overreacting?
Some analysts think the crisis will blow over: Users won't defect in large numbers from Facebook and the other social media platforms it owns, including Instagram and WhatsApp. And advertisers will keep spending heavily on Facebook.
That's what Facebook hopes. But it may take a while before the storm clouds pass.
Brent Thill, an analyst at Jefferies, wrote in a report Tuesday that he thinks Facebook shares could be under pressure until at least the second half of this year.
However, Thill does not think that the Cambridge Analytica data problems will hurt the company's revenue, even though it has damaged Facebook's reputation.
Related: Why nobody can tell Mark Zuckerberg what to do
Thill said that in the worst scenario, Facebook stock could fall another $15 or so, to about $150.
But he believes the upside is much greater. Thill thinks the stock can hit $230 in the next 12 months, an increase of 40% from the current price and nearly 20% higher than the all-time high Facebook shares hit just last month.
"Cambridge is a bad actor in the space and an anomaly rather than the norm," Thill wrote. He added that subsequent changes made by Facebook should prevent similar compromises of user data to happen in the future.
Cambridge Analytica says it deleted the data when Facebook asked it to, and it did not use the data as part of its services to Donald Trump's 2016 presidential campaign.
Several other analysts remain Facebook bulls, too.
Eric Sheridan at UBS said in a report Tuesday that he sees no reason that marketers will suddenly stop spending on Facebook.
Few media outlets — and that's what Facebook is — offer big brand name companies the scope that Facebook does.
"We see current positive ad trends as running counter to investor fears," Sheridan wrote, adding that he was leaving his price target for Facebook unchanged at $214.
And Daniel Ives at GBH Research wrote in a report Tuesday that "we continue to strongly believe this situation if handled well by Zuckerberg & Co. will end up being a 'manageable risk' with more noise than actual financial ramifications."
Related: Data scientist says Facebook is making him a scapegoat
Ives kept his Facebook price target at $225, but he conceded that legal hearings in the United States and EU may hurt the company if Facebook doesn't take further steps soon to assure users that it is on top of the problem.
"If this data leak fiasco is left to fester it could take on a life of its own leading to tougher regulatory oversight/chatter down the road," Ives wrote.
Of course, the big wild card is trust.
If Facebook has truly lost the trust of users and people stop posting incessant updates about their kids, what they had for breakfast and their latest thoughts (pro and con) about President Trump, then advertisers may eventually lose faith in Facebook, too.