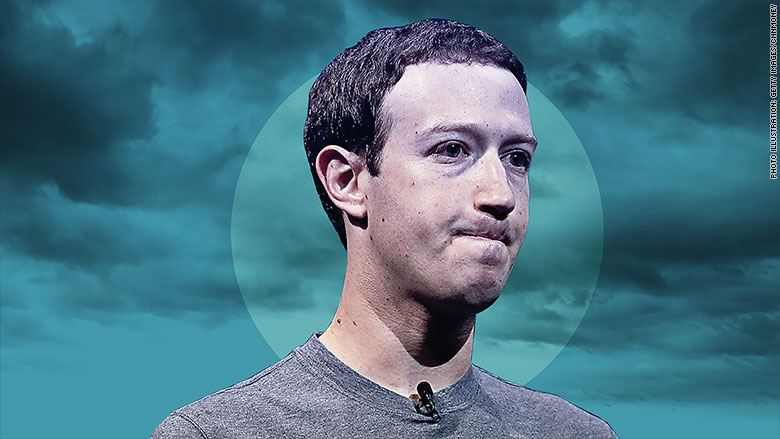 What's Next: Mark Zuckerberg will address the Cambridge Analytica scandal and Facebook's mounting trust crisis today, Axios' Mike Allen scoops. The focus of his remarks: Rebuilding trust.
Facebook is now also saying they are "outraged we were deceived" and that Zuckerberg and Sheryl Sandberg have been "working around the clock to get all the facts and take the appropriate action moving forward."
Two problems for Zuckerberg:
• The Cambridge Analytica scandal has highlighted an inconvenient truth: Data exploitation is built into Facebook's DNA. The company profits by harvesting your data and selling it to developers and advertisers whose goals are unknowable. So what can Zuckerberg possibly say to earn back your trust?
• By staying silent for so long, Zuckerberg allowed the scandal to metastasize to a point where "rebuilding trust" may not be possible. The company's critics have dominated the narrative. A D.C. and Hollywood PR vet tells me it's "a text book case of how NOT to handle a crisis."
Case in point:
• Aleksandr Kogan, the man who passed user data to Cambridge Analytica, told my colleagues Anderson Cooper and Donie O'Sullivan that thousands of other developers and data scientists likely used similar methods to gather information on Facebook users. "Using users' data for profit is their business model," he said.
• Facebook shareholders are suing the company for what they say are "materially false and misleading statements" about the company's policies and failing to disclose that third parties accessed users' data without their knowledge.
• Brian Acton, the cofounder of WhatsApp, has called on people to delete Facebook, which is notable because WhatsApp is owned by Facebook.
Meanwhile, the regulation war drums are growing louder...
More on that below...
---
Today's PACIFIC
What everyone is talking about: Facebook regulation ... What Silicon Valley is talking about: Dara Khosrowshahi's next move, and Travis Kalanick's new company ... What Seattle is talking about: Amazon closing in on Apple ... What Hollywood is talking about: Peak Netflix ... What Hollywood is not talking about: The DOJ vs. AT&T trial, because it's been delayed by a snow storm ...
Big in the Bay: Signed letter on official House of Representatives letterhead, addressed to Trick Dog at 3010 20th Street, SF, CA: "Dear friends, Congratulations on being nominated for the 2018 James Beard... Awards in the category of Outstanding Bar Program. It is wonderful to see your passion, creativity, and finesse garner well-deserved national recognition. Thank you for delighting San Franciscans with your innovative food and cocktails. best regards, Nancy Pelosi, Democratic Leader."
---
Mount up: What regulation looks like
Now would be a good time to add the acronym GDPR to your lexicon.
The European Union's General Data Protection Regulation, which goes into effect in Europe on May 25, is looking increasingly appealing to some U.S. lawmakers in the wake of Facebook's Cambridge Analytica scandal.
What it does: GDPR gives citizens a clear and obvious way to stop Facebook and other companies from collecting their data or using it for marketing purposes. (See this great Bloomberg explainer.)
A friend of PACIFIC emails:
• "The odds of the U.S, eventually following the E.U. on some version of GDPR have increased more in the past 72 hours than in the previous 72 months."
• "Netflix, Apple, Amazon, Microsoft and even Google will all go along with it because their business models will survive it. Facebook on the other hand..."
One caveat: Republican administration, Republican congress.
The regulation war drums:
• Bloomberg's Paul Ford: "Facebook Is Why We Need a Digital Protection Agency"
• FT's John Gapper: "Facebook has never implemented safeguards that match the power of the data machine it created."
• Sandy Parakilas, former Facebook operations manager: "Facebook has systematically failed to enforce its own policies. The only solution is external oversight."
---
What we're reading
• "Silicon Valley Insiders Think that Facebook Will Never Be The Same..." by Vanity Fair's Nick Bilton: "The scandal... has eroded the potential for any of the company's leaders to ever credibly run for public office. And it's made Zuckerberg's Chinese dreams a lot more fraught. One tech investor put it more succinctly: 'They're fucked.'"
What Menlo Park is reading
• "Welcome to Zucktown. Where Everything Is Just Zucky" by NYT's David Streitfeld: "In Menlo Park, Calif., Facebook is building a real community and testing the proposition: Do people love tech companies so much they will live inside them?"
---
Ride Hail Hell: What Dara does next
Wall Street Journal's Greg Besinger: "Uber now owns the unfortunate distinction as the company behind the first autonomous vehicle to strike and kill a person...."
My colleague Jordan Valinsky ponders what it means for Uber's new CEO:
• "The fatality in Arizona is a huge dilemma for Dara Khosrowshahi and has led to a fierce debate over whether Uber should pull back on development of driverless car technology ahead of its planned IPO."
In related news:
• Uber has hired a new deputy general counsel. (Recode)
• Toyota has temporarily suspended tests in the U.S. (CNNMoney)
---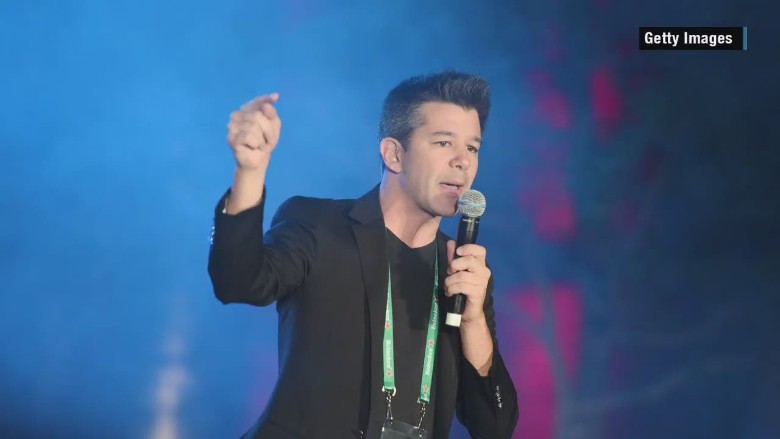 10100: Travis Kalanick's next
The latest on the former Uber CEO, from CNNMoney's Sara Ashley O'Brien:
• Travis Kalanick "said he's investing $150 million in a holding company called City Storage Systems, which focuses on redeveloping distressed assets in real estate areas like parking, retail and industrial.":
• "Once the deal goes through, Kalanick will acquire 'controlling interest' in the company and become its CEO.
• Kalanick tweets: "There are over $10 trillion in these real estate assets that will need to be repurposed for the digital era."
The Big Picture: This is the first real sign we're getting of how Kalanick plans to wield his billions through his new 10100 fund, which he has said will focus on "real estate, e-commerce, and innovation in China and India."
City Storage's founder, Diego Berdakin, was an early Uber investor and is a friend of Kalanick's.
---
What Jeff Bezos is reading
• "Amazon just passed Alphabet to become the world's second most valuable company" by CNBC's Ari Levy: "Amazon has passed Alphabet and now trails just Apple... the e-commerce giant rose... to $768 billion. Alphabet.. is now valued at $762.5 billion."
---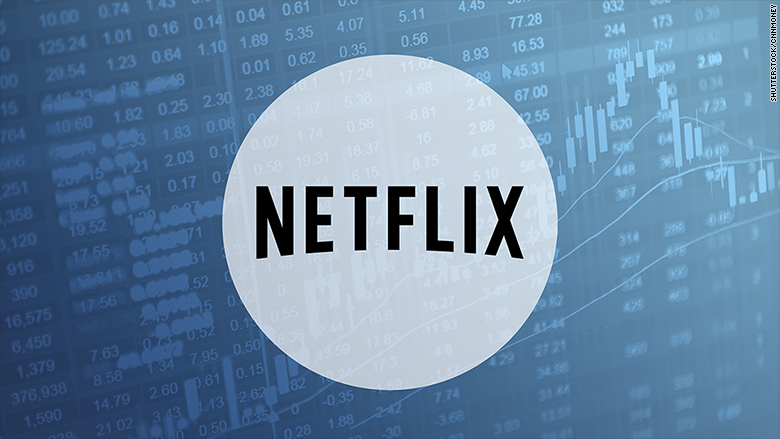 Talk of Tinseltown: Peak Netflix?
My CNN Entertainment colleague Brian Lowry asks the question that runs through my mind every time I drive down the Sunset Strip: "At what point do more Netflix originals risk becoming too much?":
• "There's room to wonder... whether the sheer volume of its original programming is growing beyond what Netflix can effectively market."
• Netflix rivals Disney and HBO "have recently seized on this line of attack, suggesting that Netflix's reliance on churning out originals is potentially an Achilles heel..."
• "If new Netflix shows were once an occasion, now many feel like an afterthought."
---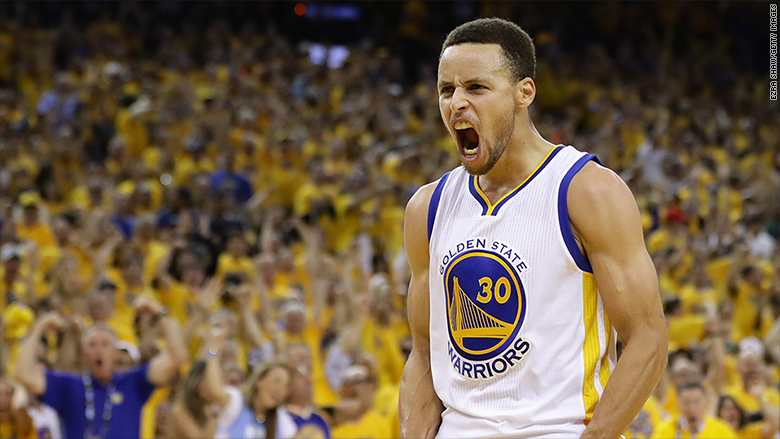 Talk of the Town: Steph Curry returns
Some much needed news for Golden State: Steph Curry, who has been out for weeks with an ankle injury, has been cleared to play Friday against Atlanta.
The Warriors, who have been without Curry, Kevin Durant and Klay Thompson, have lost four out of their last six games. They even lost to Sacramento.
The Big Picture, via SBNation's Tim Cato: "These current injuries likely won't hurt Golden State yet, but they can't sustain more of them. ... The Warriors need everyone available, and only then are we confident that they're still clear [title] favorites."
---
Have a great day, folks. See you tomorrow.