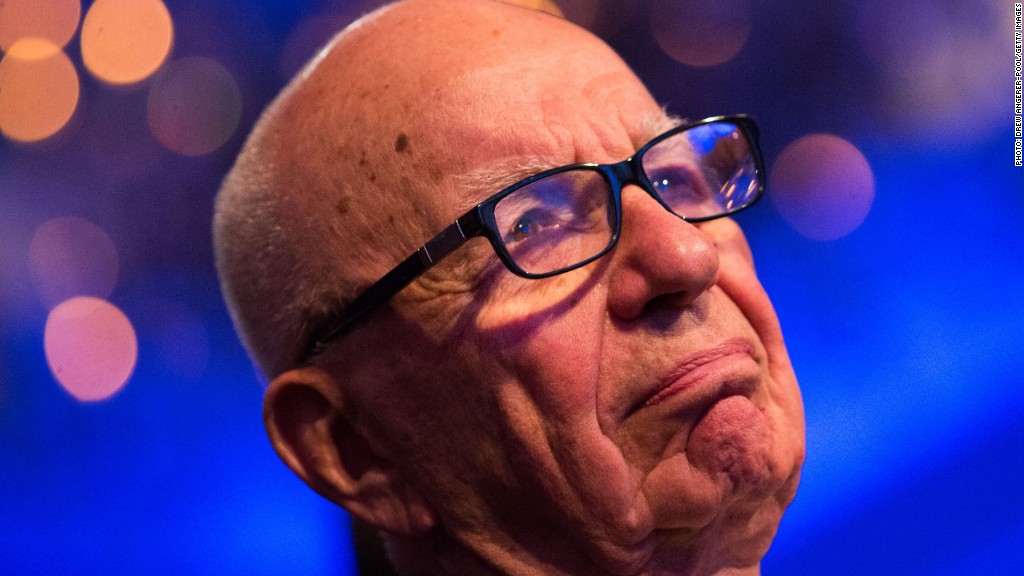 Last week President Trump hired a CNBC contributor. This week he has hired one Fox News analyst and another frequent Fox guest.
Thursday's announcement about Fox commentator turned National Security Adviser John Bolton is just the latest example of the TV-to-White House pipeline. Comedy writer Nick Jack Pappas's quip last week -- "He always wanted to create Trump TV, so he's turning the White House into it" -- feels prophetic.
President Trump seems to be treating peoples' TV appearances as audition tapes. For example, the newest member of his legal team, Joseph diGenova, has been a frequent guest on Fox.
This hiring strategy is a reflection of Trump's TV viewing habits. Quite simply, he's hiring the people he enjoys watching on TV.
Trump hiring TV personalities "creates this positive feedback loop," former Fusion TV host Alicia Menendez said on "Reliable Sources" last weekend.
"If you love the president, if you love Fox News, then his hiring from Fox validates Fox's credibility and it also validates the president's great taste, right? It works both ways," she said.
Trump frequently promotes Fox News while trashing Fox rivals like CNN, proving that he's paying close attention to cable news.
Fox said Thursday evening that Bolton is no longer a paid contributor to the network, effective immediately. He gave his first interview about the new job to Fox host Martha MacCallum.
Related: Behind the scenes: Fox News analyst's stunning note hit network 'like a bombshell'
Of course, Bolton is not "just" a TV pundit. He is a lawyer with decades of experience in foreign policy circles, known for his hawkish views. He served as a United States Ambassador to the United Nations during the George W. Bush administration.
He has been a contributor to Fox for about ten years, which means viewers know him well.
DiGenova was never on Fox's payroll, but he has been on Fox in recent months defending Trump and alleging a government plot to take Trump down.
Other examples of the TV-to-Trump pipeline: A year ago "Fox & Friends" news anchor Heather Nauert joined the State Department as a spokeswoman. She is now a top-ranking official at State.
And Fox contributor Mercedes Schlapp joined the White House last fall as senior adviser for strategic communications.
Related: Trump replaces H.R. McMaster as national security adviser with John Bolton
So do veterans of the TV studio circuit have the right credentials for top government positions? They may be great at sound bites, but are they capable of governing?
Those are the questions that keep coming up as Trump hires from the ranks of TV talking heads.
It's a variation of Trump's campaign pitch: Try a businessman instead of a political animal in the Oval Office.
"I have no problem with going outside traditional sources of employment," political analyst Jeff Greenfield said on "Reliable Sources." Greenfield said, "there are times when bringing in people with a fresh face who may not necessarily be mired in the past is a good idea."
Greenfield harkened back to Trump's TV producer approach: "If your perception of your whole presidency is a TV show, in some perverse way, this makes sense."