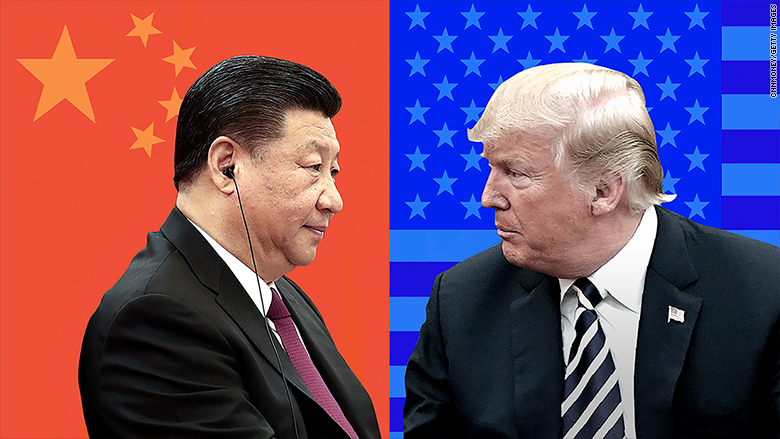 What's Next: President Trump is about to announce more than $50 billion in annual tariffs on China in an effort to combat its theft of U.S. technology secrets. The move is Trump's most aggressive play against China yet and could launch a global trade war.
The Big Picture: The U.S. and China are at war for technological supremacy in the 21st Century. U.S lawmakers are increasingly concerned that Chinese investments in artificial intelligence, mobile technology and other sectors are giving them access to U.S. data and technological know-how.
Veteran China expert Michael Pillsbury emails: "In the short term, our technological superiority is guaranteed. With a longer-term framework... it's in jeopardy. ... [If China wins], it will be a new world Americans have not lived in since before 1895 when the British were the world's leading technological power."
The Latest:
• Reuters: "The tariffs will be focused on Chinese high-tech goods. Cell phones and other household products make up the most U.S. imports from China."
• WSJ's Eva Dou: China "is readying retaliatory tariffs against U.S. exports of soybeans, sorghum and live hogs, targeting products from Farm Belt states that supported President Donald Trump, according to people with knowledge of the policies."
• Bloomberg: "U.S. tech companies are also vulnerable to retaliation, especially companies such as Apple Inc. and Intel Corp. that have manufacturing operations in China."
• China's Ministry of Commerce: "China will not sit idly by and let its legitimate rights and interests be harmed, and will certainly take all necessary measures to resolutely defend its legitimate rights and interests."
MAP: The states that would be hit hardest by a U.S.-China trade war.
--
Today's PACIFIC
What Silicon Valley is talking about: Mark Zuckerberg's tears ... What Seattle and Palm Springs are talking about: Life on Mars, and a new drone patent ... What Hollywood is talking about: The start of DOJ vs. AT&T, and Lena Waithe on Vanity Fair ...
Good morning. It's raining like hell in Hollywood.
--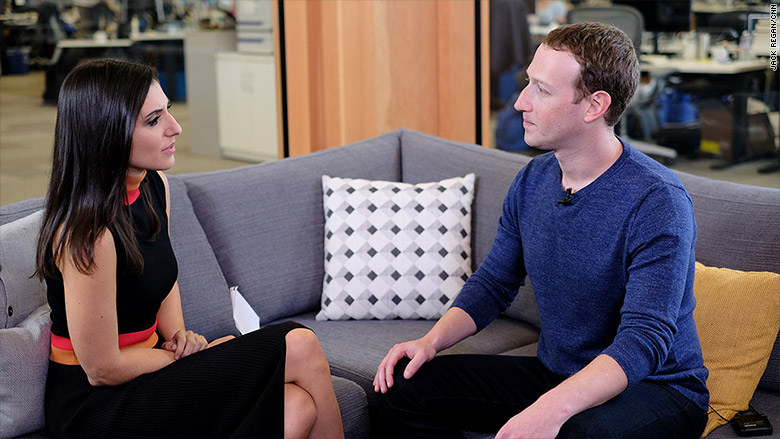 The Trust Crisis: Facebook's Zuckerberg problem
Mark Zuckerberg's CNN interview highlights what I believe is a fundamental problem for Facebook as it seeks to regain user trust: It has an awkward CEO.
Tech companies are cults of personality. In times of scandal the public puts a premium on testimony from founder-CEOs. The highly anticipated first interview, the moment in which the leader "breaks his silence," isn't just about accountability but about likability. The essential question is, can the viewer sympathize?
After fourteen years at Facebook, Zuckerberg still feels robotic to outside observers. He oscillates between a product developer's obsession with problem-solving and a press-trained athlete's adherence to boilerplate. It is anything but reassuring.
That is why, for me at least, the most important moment in the interview was the moment he got choked up while talking about his kids. It was a rare display of emotion:
• "[Today] I really just care about building something that my girls are gonna grow up and be proud of me for. That's what is kind of my guiding philosophy at this point... I come and work on a lot of hard things during the day and I go home and just ask, 'Will my girls be proud of what I did today?'"
If Facebook is serious about regaining user trust, it needs to find this Zuckerberg and get him to do more interviews. This Zuckerberg may actually be able to convince people that his heart is in the right place and that he's trying to make things better. This Zuckerberg may -- may -- get one more chance to convince people that their data is in relatively good hands with Facebook.
If Facebook can't find that Zuckerberg, it may need to find a new CEO.
What else Zuckerberg said:
• He is "really sorry this happened."
• He is willing to testify before Congress.
• He supports some form of regulation.
Top quote: "You can get to the level where you're better than your adversaries and they continue evolving, so we're going to be working on this forever..."
That's true, this is a never-ending problem for Facebook. They can monitor and punish abuse, they can never entirely prevent it.
Zuck's other interviews:
Sheryl Sandberg on CNBC at 1 p.m. PT.
Bonus: Campbell Brown, head of news partnerships, addressed the scandal at the Financial Times' Future of News conference in NYC.
---
Did Tom Cook call it?
"We believe the customer should be in control of their own information. You might like these so-called free services, but we don't think they're worth having your email, your search history and now even your family photos data mined and sold off for god knows what advertising purpose. And we think some day, customers will see this for what it is."
-- Apple CEO Tim Cook in 2015
---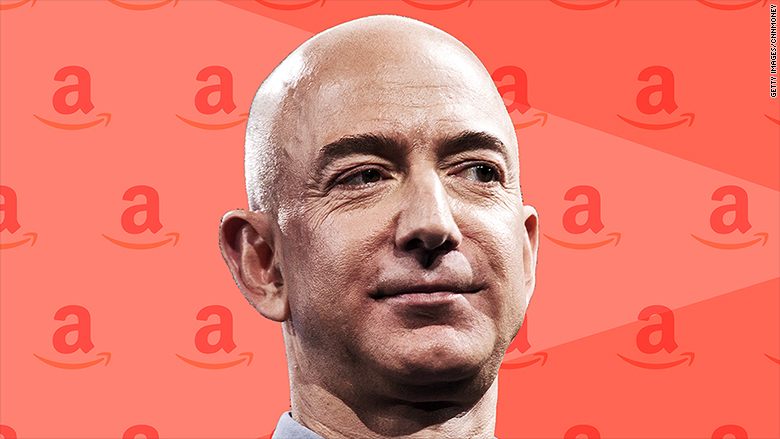 Amazonia South: Bezos on Mars
NYT's Jack Nicas reports from Mars, in Palm Springs:
• "We're at Mars, an exclusive three-day conference at a midcentury-modern hotel here in the California desert run by Amazon and its founder, Jeff Bezos, for some of the world's most successful geeks."
• "For its first two years, Mars was largely secret... This year, Amazon lifted the veil and invited a handful of reporters into Mr. Bezos's brainiac pow-wow."
• The Big Picture: "Amazon is eager to buoy its reputation in artificial intelligence, a focus of the conference, amid tight competition with Google. And Mr. Bezos... is growing more comfortable in the spotlight, particularly as a modern-day Renaissance man."
It's worth the click for the pictures alone.
Bonus: My colleague Jordan Valinsky emails: "Amazon has patented a drone that reacts when you wave or shout at it."
---
Pay-Tech: Google's new assist
My colleague Kaya Yurieff has the details on Google's new pay play:
• "Starting Thursday, users will be able to send or request money from their contacts via Google Assistant on Android and iOS phones (using Google Pay). This feature will also be available on Google's voice activated speakers in the coming months.
• "Example: 'Hey Google, request $10 from Jordan for the tacos last night.'"
• The Big Picture: "Google Pay rolled out in February as Google's answer to Apple Pay. Both services compete with the wildly popular PayPal-owned Venmo app, which is a favorite of millennials."
---
New at SFO
SF Chronicle's Joshua Sabatini: "San Francisco is preparing to rename [Terminal 1] at the San Francisco International Airport after slain LGBT supervisor Harvey Milk and install artwork memorializing the civil rights icon.
---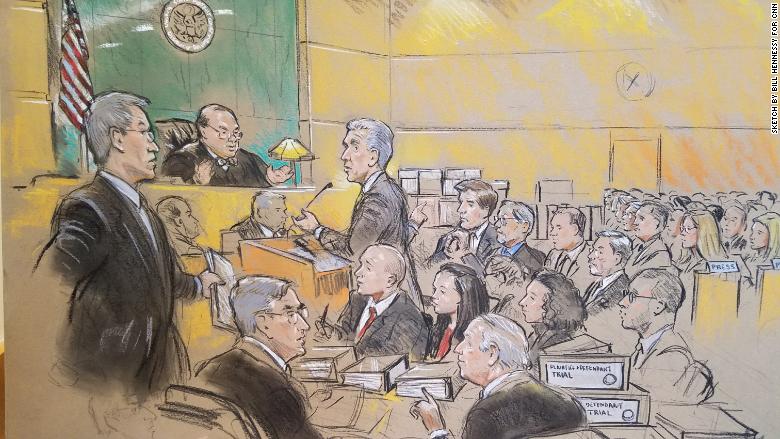 Going Vertical: DOJ vs. AT&T, at last
The Justice Department vs. AT&T trial is finally kicking off today after a snow delay. My colleague Hadas Gold is at the courthouse:
• "Opening arguments start at 11:30."
• "The big guns are all here: DOJ antitrust chief Makan Delrahim, AT&T CEO Randall Stephenson and Time Warner CEO Jeff Bewkes."
• "We pretty much understand the arguments at this point, so we will be looking for any minor changes that signal a change in strategy."
The Big Picture: "The most pivotal antitrust trial in a generation... could reshape the media, telecom and tech industries for years."
Read Hadas' full curtain raiser, with Brian Stelter.
Much more on the trial of the century tomorrow.
---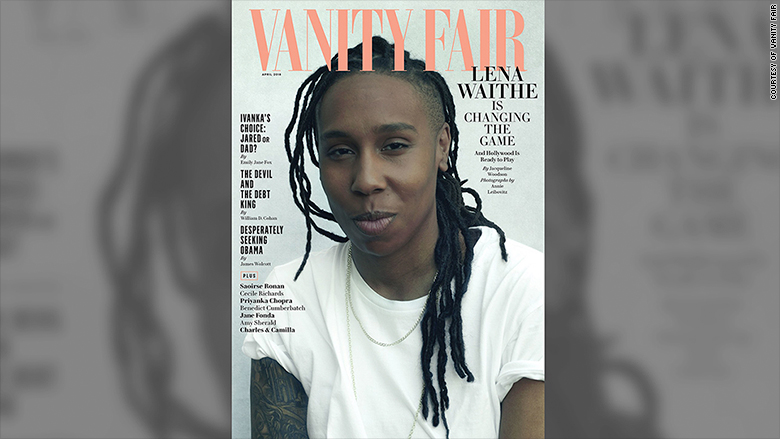 New Era: Radhika's Lena Waithe cover
The Vanity Fair-Lena Waithe cover we told you about weeks ago (when we were in beta) has finally hit shelves. The cover is an effort by new editor-in-chief Radhika Jones to set a new tone for the magazine and distance it from the Graydon Carter era.
From Radhika's editor's letter:
• Waithe's "rise is a reason for optimism after a year of grim news in Hollywood."
• "Our subject had initially caught my attention through her television work—playing Denise, the wise, occasionally wiseass lesbian sidekick... on the Netflix series Master of None—and then through her speech at the Emmys last fall, when she became the first black woman to be honored for Outstanding Writing for a Comedy Series."
• "This is Lena Waithe's year, and we're delighted to mark it."
The Big Picture: This is a test for Jones, insofar as it raises the question: Does Vanity Fair still have the power to declare whose year it is?
Tweet from Ava Duvernay: "Dear @RadhikaJones, You're changing the game by centering this game-changer on the @VanityFair cover. You've done something big here. Something bold. I'm excited by you. And grateful for this powerful image of our sister warrior, the great @LenaWaithe. Who we hold so dear. Brava."
---
Have a phenomenal day, everyone. We'll see you tomorrow.