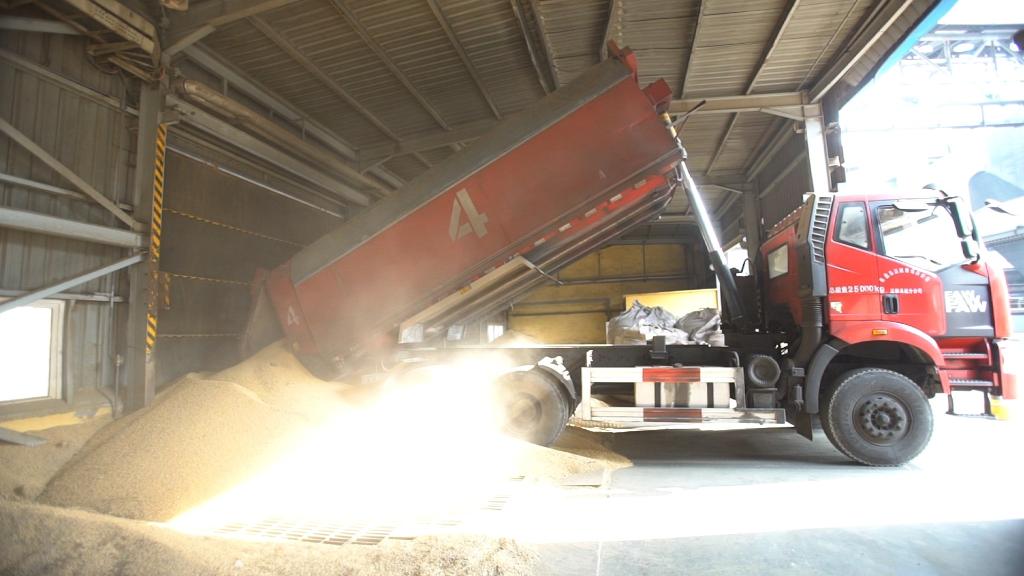 The United States and China have fired the dramatic opening shots of what could become a trade war. But it's what happens next that matters most.
President Donald Trump announced on Thursday that he would impose tariffs on $50 billion worth of Chinese exports to the United States. Beijing quickly outlined new import taxes of its own on US products worth $3 billion.
The increasingly bellicose rhetoric suggests that further escalation is possible: Trump described his actions targeting China as "the first of many," while Beijing said "it is impolite not to reciprocate" and promised a "fight to the end."
Analysts are worried. China's response Friday was framed as retaliation for steel and aluminum tariffs Trump unveiled earlier in March, not his Thursday broadside. That means a second strike could be in the works.
If Trump unveils yet more punitive measures, Beijing is almost certain to respond. That could be followed by another round, and another. That pattern of retaliation is what economists call a trade war.
"The main source of lingering concern is uncertainty over what happens next," said Mark Williams, chief Asia economist at Capital Economics.
Related: How a trade war could hurt these US states
What Trump wants
It's difficult to predict how the spat will evolve, but there may be clues in what's happened so far.
Trump said repeatedly during his campaign that he would take tough stance on trade with China. He said the United States had been ripped off, and he would take action to reduce the US trade deficit with China.
In recent weeks, he has demanded that China cut the deficit by $100 billion.
In addition to steel and aluminum, the Trump administration has targeted imported washing machines and solar panels with taxes that would affect China. It has not said which products will be hit by the latest round of tariffs.
Trump has framed these and other actions as part of a negotiation. Several US allies, for example, were given an 11th hour temporary reprieve from the steel and aluminum tariffs.
"When it comes to China, the US is looking for a large deal that addresses the trade balance and liberalizes China's market," said Scott Kennedy, a China expert at the Center for Strategic & International Studies.
Williams said that Beijing is unlikely to change its trade practices, which have given its companies a leg up.
The big question: Are the actions Trump has already taken enough to satisfy the president and his supporters?
"The key uncertainty now is whether President Trump sees [the tariffs] as an end in themselves, or whether they are followed by a further escalation when, as seems likely, they fail to narrow the trade imbalance significantly," said Williams.
Related: The last American 'trade war' didn't work out so great
The response from China
It takes two countries to have a trade war.
So analysts are watching very closely to see how Beijing responds in the coming weeks and months.
China has plenty of options to hit back at the United States. It is one of the biggest buyers of US crops, including soybeans or sorghum. China could put a tax on those, or buy more soy from places like Brazil and Argentina.
Beijing could also slap tariffs on American aircraft, doing great damage to US companies such as Boeing (BA). Or it could simply direct its state-backed airlines to buy more from Airbus (EADSF) in future.
China's retaliation has, so far, been limited.
It's possible that more measures will be announced when the scale and impact of the latest round of tariffs from Washington become clear. Still, China knows it has a lot to lose if things get out of hand.
"[Beijing] may want to appear to be standing up to foreign bullying in the coming weeks. But at this stage, they can afford to be fairly relaxed and their response is likely to be limited," said Williams. "China's leaders have no desire to see the global trading system further destabilized."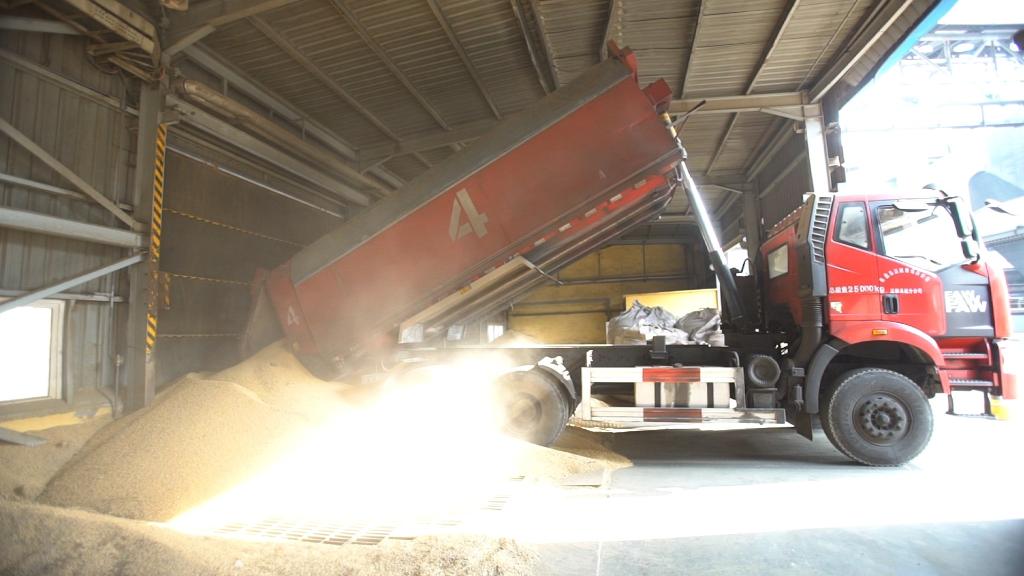 How to avoid a trade war
Cooler heads may prevail if Washington and Beijing look at the bigger picture.
The actions announced so far will have relatively little impact on the world's two largest economies. Capital Economics estimates, for example, that the new US tariffs will cause China's GDP to decline by just 0.1%.
A full blown trade war would have much more profound economic implications for the United States and China. It would also drag down global trade and put vulnerable economies under pressure.
US allies are calling on the Trump administration to change its tactics, and address trade grievances through discussion and in accordance with global trade rules.
"Preserving the global rules-based system for trade is what we should all be working towards," EU trade commissioner Cecilia Malmström tweeted Friday.
Roberto Azevêdo, director general of the World Trade Organization, urged countries to resolve their trade disputes by using the mechanisms of the WTO.
"Actions taken outside these collective processes greatly increase the risk of escalation in a confrontation that will have no winners, and which could quickly lead to a less stable trading system," he said on Friday.
-- CNN's Patrick Gillespie, Daniel Shane and Steven Jiang contributed to this report.