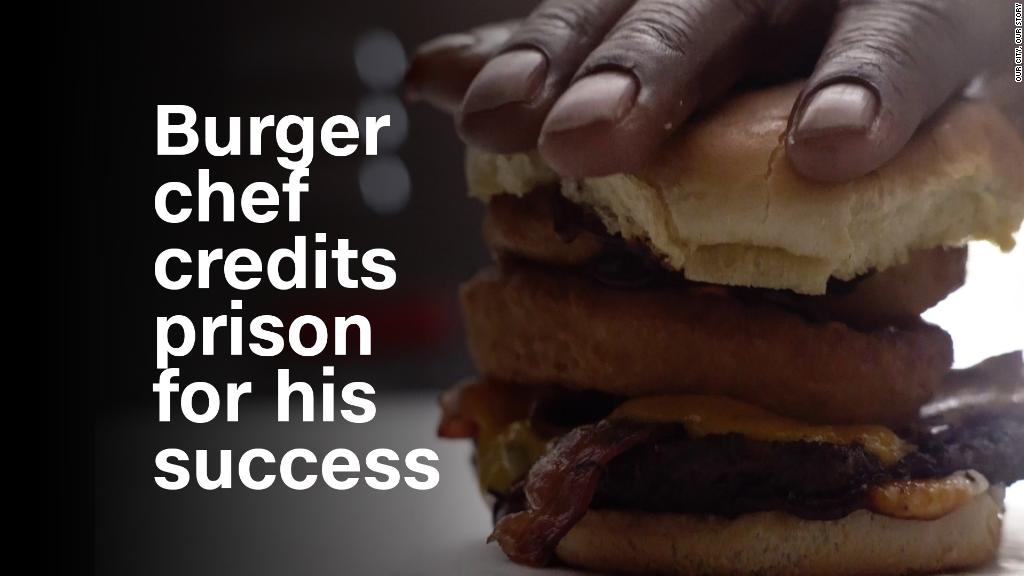 With a thriving business and 14 children to tend to, Shea Terra Organics founder Tammie Umbel is constantly on the go.
Days begin on her farm in Leesburg, Virginia, where she spends mornings answering work emails and getting her eight younger children ready for the day. Later, she spends about four hours teaching them everything from language arts to math in their at-home classroom.
Once the lessons end, Umbel dashes off to work in her factory, a 30-minute drive away. She stays late into the night and then heads back home to catch five or six hours of sleep.
"The next day, the cycle starts all over again," she said.
But not before Umbel, a devout Muslim, gathers with her family for early morning prayers.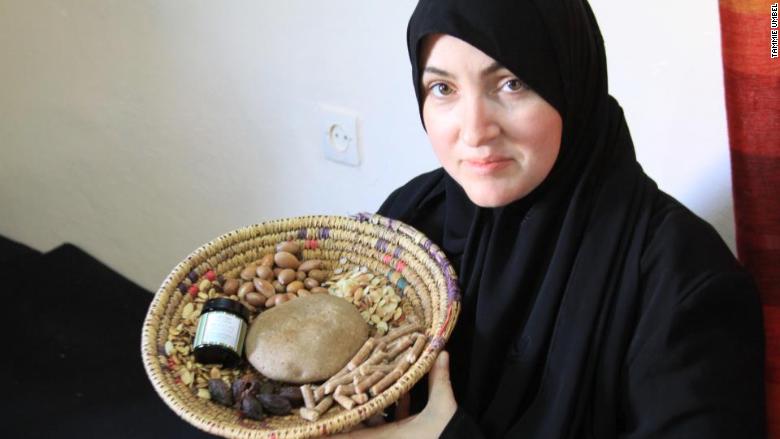 Umbel, 45, runs Shea Terra Organics, which makes skin and hair care products using shea butter and other exotic ingredients sourced from Africa, like maobi butter and marula oil.
She launched her business in 2000 with $1,500 and started turning a profit five years ago. Last year, the business brought in $2 million in sales.
Shea Terra now has seven employees, but Umbel still plays many roles: working on new products and overseeing marketing, packaging and distribution.
Umbel came up with the idea for Shea Terra while at the mosque.
"I would go to the mosque for prayers and meet women from Africa and other countries. I would learn from them about the products they used like henna, shea butter and black seed oil for their beauty rituals," she said.
She wanted to introduce those ingredients to a wider market in America. Umbel connected with her first supplier and started selling black seed oil and shea butter online.
It was slow going initially. But then in 2001, demand for shea butter took off. "I remember returning from a trip to Saudi Arabia that year. My friend who was watching the business said we had sold $1,000 of the shea butter product in just one month," said Umbel.
Since then, the business has steadily grown into a national brand, with 300 products sold both online and at The Vitamin Shoppe stores across the US.
Umbel travels to Africa a few times a year to meet with vendors and look for new ingredients. But those visits now also have a deeper purpose.
"When I started the company, I said I didn't want in any way to harm the planet and I wanted to open up opportunities for other people," said Umbel.
She's baked those principles into her business model. "I partner with vendors who are people in need or they're trying to protect their community or habitat."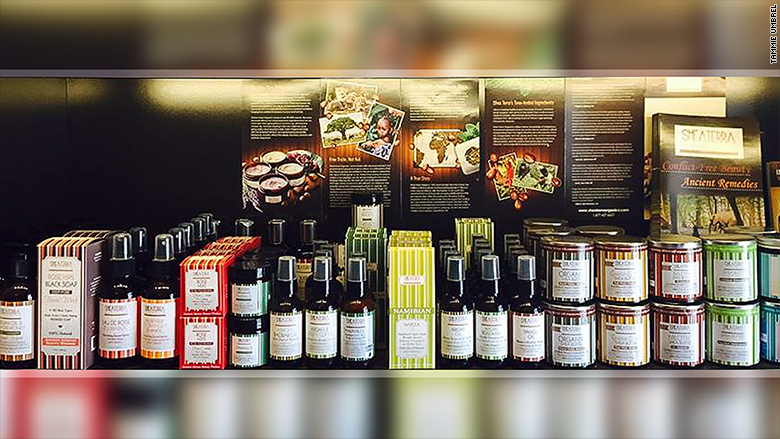 The company's Desert Date Beauty Oil, for example, is produced as part of a wildlife and elephant conservation project in Burkina Faso. Payments to the local women vendors there allow them to buy food supplies instead of encroaching on wildlife habitats to grow their food, she said.
Umbel says she also donates 2.5% of her yearly savings to charity, mostly to an organization called Village of Hope Uganda.
But turning that one smart idea into a thriving business that helps others isn't her only accomplishment.
Umbel has 14 children ranging in age from 5 to 27 -- all of whom she has homeschooled. Six of her oldest children are in college, studying a variety of subjects, including medicine and engineering.
The remaining eight children live with her and her husband on their 10-acre farm.
Umbel was at a mosque in Washington, D.C., when she first met her husband, a nephrologist who moved to the US from Pakistan.
"I told him I wanted us to live on a farm because I saw it as a way for us to be self-sufficient," said Umbel. Her kids help raise sheep and chickens, they ride horses and keep bees.
Related: Superstar burger chef credits prison for his success
"As a child I had never even set foot on a farm," she said. "If you compare my life before I got married, you couldn't imagine what my own family would have looked like."
She grew up in Maryland, raised as a Christian by a single mother. "My family was German, Irish descent. We struggled and moved a lot. At one point, we didn't have a home," she said.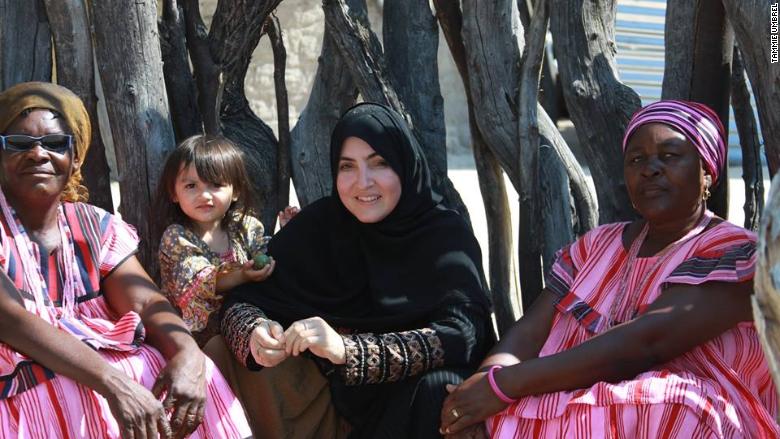 Her disruptive childhood forced her to change schools several times. "I never finished school despite being in a program for gifted students," she said.
At 15, she left home and went out on her own, relying on the kindness of friends and odd jobs to get by.
One of the families she stayed with introduced her to Islam. She eventually embraced the religion and converted. "The more I studied it, the more I felt Islam is my truth," said Umbel.
She now wears a hijab, which makes her stand out in her suburban Virginia neighborhood.
"As far as I know, I am the only Muslim woman in my immediate area. When people see me they think I'm Iranian, Syrian or Pakistani because of my headscarf. I'm Muslim-American and proud of it," she said.
Related: Teen delivers hundreds of solar lamps to Puerto Ricans without power
Looking to the future, she hopes her children will follow in her footsteps in one way.
"I don't necessarily want them to follow my career path. I want them to be the best at what interests them," she said. "However, I do hope that each one will campaign for wildlife conservation, as well as lend a helping hand to those in hard times."