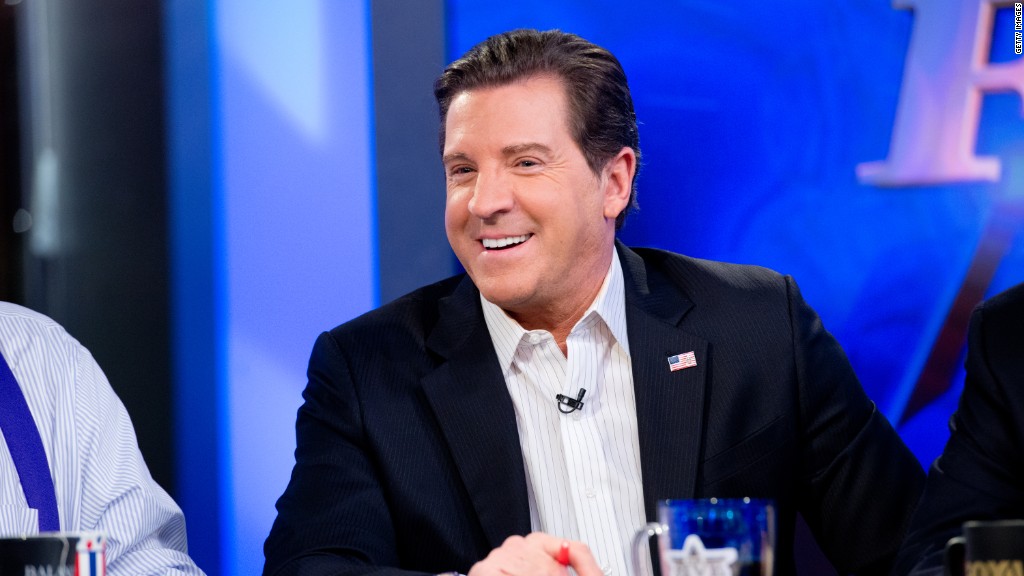 A few days ago, former Fox News host Eric Bolling got people thinking he would be the next conservative pundit to end up in the White House. On Sunday, he denied he is talking to the White House about a job.
But he sure sounds interested in one.
On CNN's "Reliable Sources," host Brian Stelter asked Bolling if he's "in talks" about a gig working as President Donald Trump's communications director. White House communications director Hope Hicks resigned earlier this month.
"No, no," Bolling responded. "I have [had] no conversations with the White House regarding jobs."
On Thursday, Bolling appeared to very publicly set his sights on "working directly with POTUS."
"I'd work for a single US $1 to help drain the swamp, plug the leaks, build the wall with Pesos, lower taxes, build infrastructure, protect #2A and save some parents from the scourge of opioids," he said via Twitter.
When asked on Sunday, Bolling said he fired off the tweet because he was "infuriated" by the $1.3 trillion spending bill that Trump begrudgingly signed into law last week.
Related: Kellyanne Conway now says she'd be open to WH communications director job
Even if Bolling isn't looking to join the president's team, the pair are still in touch.
"Donald Trump is my friend as celebrity Trump, as candidate Trump, and as President Trump," Bolling said. "And I do have a lot of conversations with him, one-on-one sometimes, sometimes Oval Office with other people."
Bolling left Fox News in September amid accusations that he sent lewd photographs to female colleagues. Bolling denied the claims. On Sunday, he declined to comment on that matter, citing ongoing legal cases.
Bolling's son died from an opioid overdose last year. Bolling said Sunday that he's discussed the drug epidemic with the president.
"I've had three or four one-on-one conversations with [Trump], a couple of phone calls," Bolling said. "And it's always been around the opioid crisis, some policy stuff, too. I have some great ideas for infrastructure."