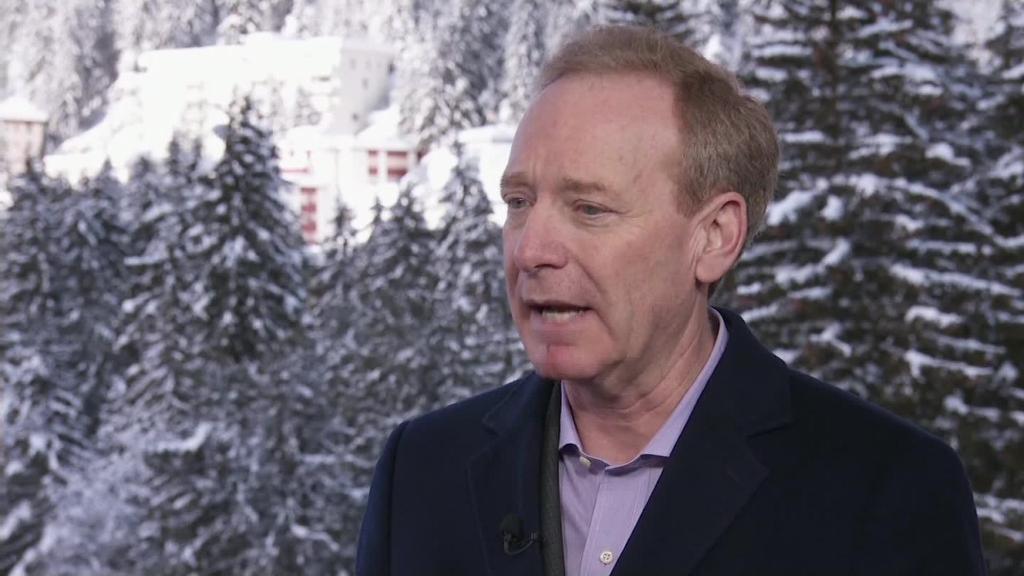 Don't count out Microsoft in the race to $1 trillion.
Apple (AAPL), the most valuable company in America, is already valued at about $850 billion. Amazon (AMZN) and the parent company of Google are each above $700 billion.
So is Microsoft (MSFT). And analysts at Morgan Stanley say the company could hit $1 trillion in market value within a year.
Morgan Stanley's new price target for Microsoft is $130 a share. That would be 45% higher than where the stock closed on Friday and enough to clear the trillion mark.
Microsoft stock soared almost 7% Monday because of the Morgan Stanley report. That helped push the Dow to a gain of more than 400 points.
The Morgan Stanley analysts are incredibly bullish on Microsoft's cloud computing units, such as the Office 365 software suite and the Azure hosting business.
Related: Amazon tops Google as second most valuable company
Amazon and Google are also big players in the cloud market. IBM (IBM), Salesforce (CRM), Cisco (CSCO), Adobe (ADBE) and Oracle (ORCL) made big bets on it, too.
But Microsoft has been one of the biggest beneficiaries of the cloud revolution ever since it replaced former CEO Steve Ballmer with the company's cloud guru, Satya Nadella.
The Morgan Stanley analysts, citing results of a recent survey of chief information officers, found that big companies expected to shift more of their tech budgets to cloud services from Microsoft, Amazon and Cisco in particular over the next few years.
Microsoft still has many other business lines, of course. It owns the Xbox gaming hardware and software. And it recently made a big splurge on social networking by purchasing LinkedIn.
But Wall Street thinks Nadella's big push into the cloud is what will keep Microsoft's sales and profit growing at a nearly 10% clip for the next few years.
And Morgan Stanley isn't the only investment bank predicting that Microsoft is on the verge of a $1 trillion market valuation, either. An analyst at Evercore ISI made that call last December, also citing the company's cloud strength.